Priscilla Meirelles, nirepost na panibagong "hugot," usap-usapan: "You don't have to cheat to lose someone"
- Priscilla Meirelles once again made a repost of a "hugot" on social media where the original poster talked about cheating
- In her repost, the original poster indicated that one doesn't have to cheat in order to lose another
- The post then enumerated the different ways on how one could lose another
- The wife of John Estrada hugged the headlines several weeks ago after making controversial posts about someone "making patol" to a married person
Priscilla Meirelles, in a post on her Instagram Stories, uploaded a "hugot" post made by a Twitter user which talked about cheating.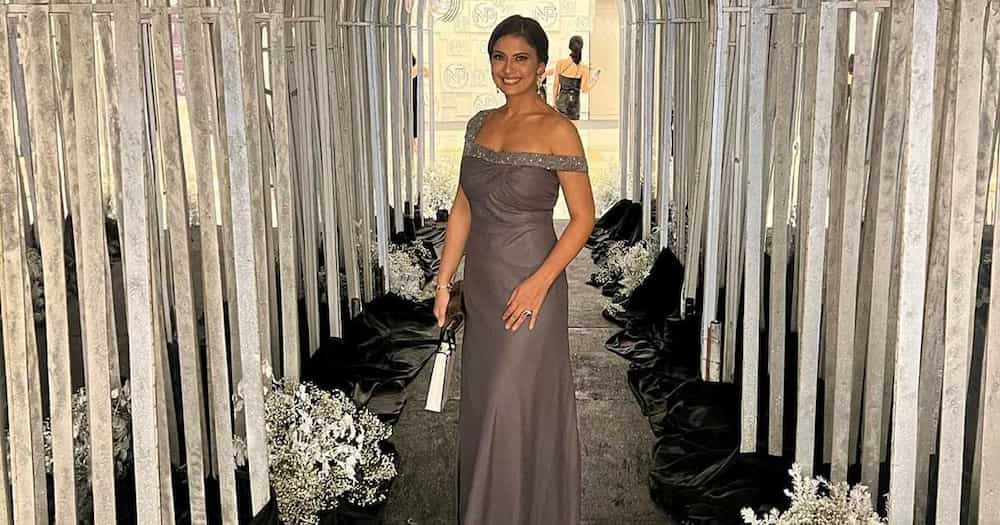 In her repost, the Twitter user indicated that one doesn't have to cheat in order to lose another.
"You don't have to cheat to lose someone," the original post, which was reposted by Priscilla, read.
The original poster then enumerated the many different ways on how one could lose another.
It included not the things that someone did but the things that one failed to do.
"You can lose someone from lack of communication, attention and respect. It's not always what you do, sometimes it's what you didn't do," Priscilla's repost said.
The wife of John Estrada hugged the headlines several weeks ago after she made controversial posts about someone "making patol" to a married person.
Her posts gave rise to speculations that her relationship with John is on the rocks and that a third party was involved.
Such speculations remain unconfirmed and appeared unfounded as John posted several photos with Priscilla and their daughter while enjoying a vacation in Cebu.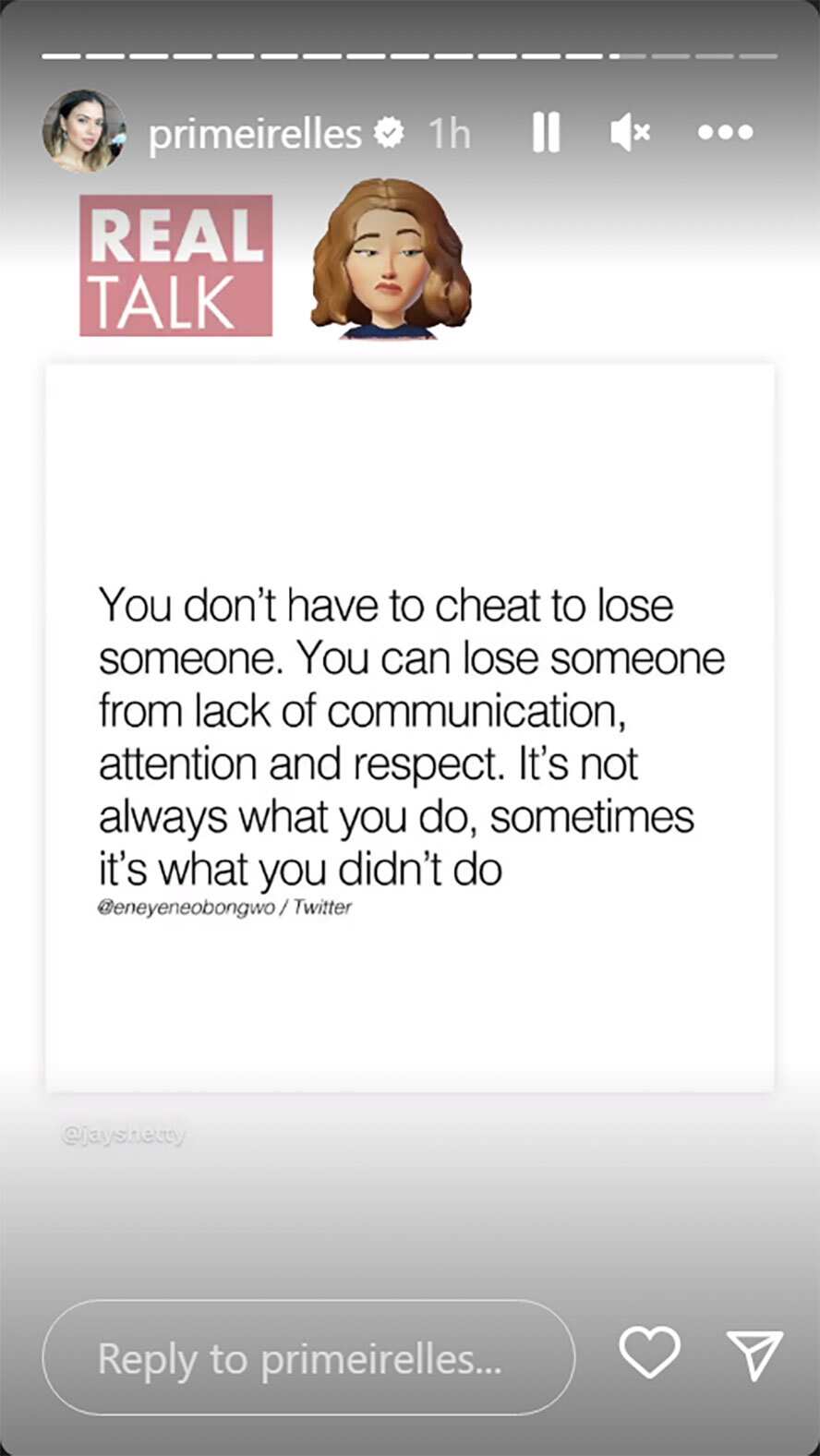 Priscilla Meirelles de Almeida, the wife of actor John Estrada, is a Brazilian model, host, actress, environmentalist and beauty queen. In 2004, she won the Miss Earth title, the pageant night of which was held in the Philippines. She also became Miss Globe in 2003. John Estrada has a daughter with Priscilla named Anechka. He also has four children with his former wife, actress Janice De Belen. They are Inah (born in 1992), Moira (born in 1993), Kaila (born in 1996), and Yuan (born in 1998).
Last month in one of her "hugot" posts on social media, Priscilla said that "life is tough" - The beauty queen and model then indicated that no matter how tough life can be, she can handle it because she's also tough. It can be recalled that Priscilla also unleashed several "hugots" previously that appear to call the attention of someone. Netizens speculate that it might be about her husband, John Estrada, and another woman, though the beauty queen never confirmed nor denied such talk.
She also took to Instagram and shared photos that were taken in Cebu. She captioned her post with, "Till we meet again." At the end of her caption, she included an airplane emoji and a blue heart emoji. The photos that she posted were that of her, together with her daughter.
Source: KAMI.com.gh