Xian Lim posts birthday greeting for GF Kim Chiu: "Let the naysayers talk & assume"
- Xian Lim posted on Facebook a birthday greeting for his girlfriend, Kim Chiu, who turns 33 today, April 19
- He described Kim as his favorite person and someone he is madly in love with
- The hunk actor also expressed his joy that they are still a couple after many years, and that they are able to silence their doubters
- Lastly, Xian encouraged Kim to continue being wonderful, lovable, and indestructible, and to outshine everyone with her kindness
Xian Lim posted a heartwarming birthday greeting for his girlfriend, Kim Chiu, who turns 33 today, April 19. The actor-director greeted Kim a happy birthday and described her as his favorite person and someone he is madly in love with.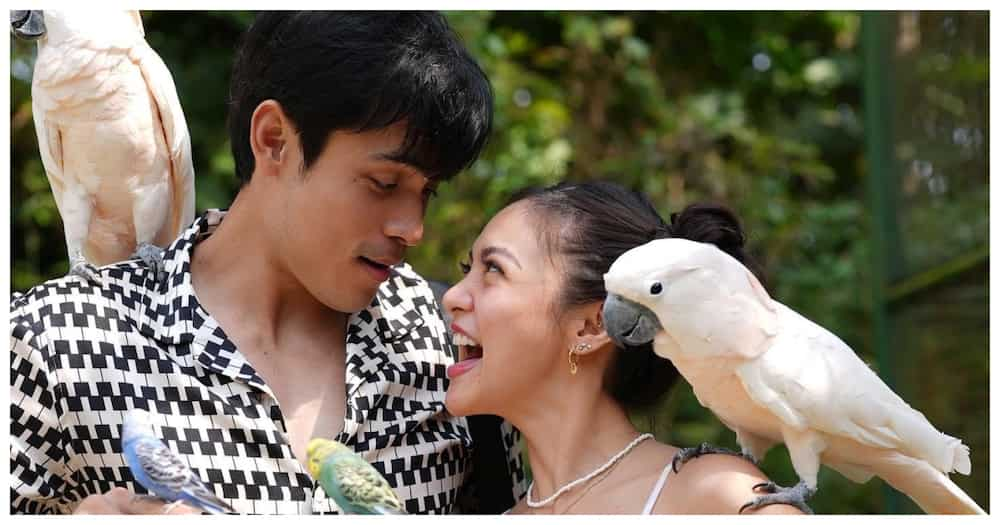 He also expressed his joy that they are still a couple after many years, and that they are able to silence their doubters who like to talk and assume things about their relationship.
Furthermore, Xian encouraged Kim to continue being wonderful, lovable, and indestructible, and to outshine everyone with her kindness.
"Happiest birthday to my favorite person @chinitaprincess. Truly, Madly, deeply in love with you and I cherish every single moment I have with you.
"So many years have gone by and we're still by each others side. Nothing beats silencing all the noise around us. Let the neysayers talk and assume all they want. No one knows more about our relationship than you and I. I love you and I will always be here by your side
"Happy Birthday love. Always be the wonderful person that you are. Stay lovable and stay indestructable no matter how much the world tries to shake you. Keep inspiring the people around you. Stay happy and outshine everyone with your kindness. I have so many things to tell you, in person nalang. See you in a bit love," Xian wrote.
Kimberly Sue Yap Chiu, professionally known as Kim Chiu, is an actress, television host, and one of the most well-known and prominent female showbiz personalities in the Philippines. She is known as "Chinita Princess" in the entertainment industry. She was also dubbed the "Princess of Philippine Movies and Television" in the country. The actress broke through in showbiz by joining Pinoy Big Brother. She is currently in a relationship with actor Xian Lim.
Recently, Kim made her fans happy after posting a reunion video featuring Bela Padilla and Angelica Panganiban. On her Instagram page, Kim uploaded a short video entitled 'Isang Buko Lang,' which was directed by Andoy Ranay. AngBeKi's adorable reunion video immediately went viral on social media after Kim posted it on Instagram. Needless to say, the reunion video also elicited positive comments from their fans on social media.
She also recently went to Saint Moritz in Switzerland with her boyfriend, Xian Lim. On her Instagram page, Kim uploaded some beautiful travel photos they took in Switzerland. She also listed down some of the fun activities she and Xian tried while they were in Saint Moritz. Needless to say, her photos garnered positive comments and reactions from netizens online.
Source: KAMI.com.gh