Andi Eigenmann, pabirong sinabihan ni Philmar na last photoshoot na niya yun
- Andi Eigenmann took to Instagram and shared photos from her photoshoot
- She was wearing a daring outfit with her legs covered in a net-like leggings
- The mom of three is looking gorgeous with her wet look and truly sophisticated makeup
- Her fiancé, Philmar Alipayo, took to the comment section and jokingly told her that it was her last photoshoot
Andi Eigenmann has just shared beautiful photos on Instagram, particularly of a shoot that she did for Mega Magazine.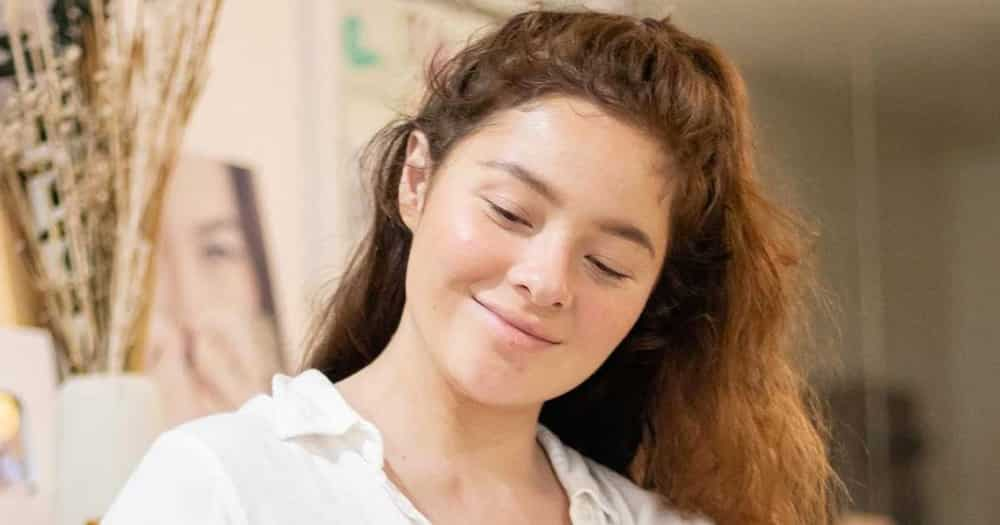 The actress looked really beautiful and fierce, with an all-black outfit that emphasizes her now-slim physique.
"Had to make the most out of @jakegalvez and @brixbatalla doing my glam here on the island! And I am so glad I got a chance to do a quick shoot with @dookieducay during his trip here with @mega_magazine!"
Her fiancé, Philmar Alipayo, then made a cute comment.
He jokingly told Andi that it was already her last photoshoot.
"Last na ini mahal," he commented.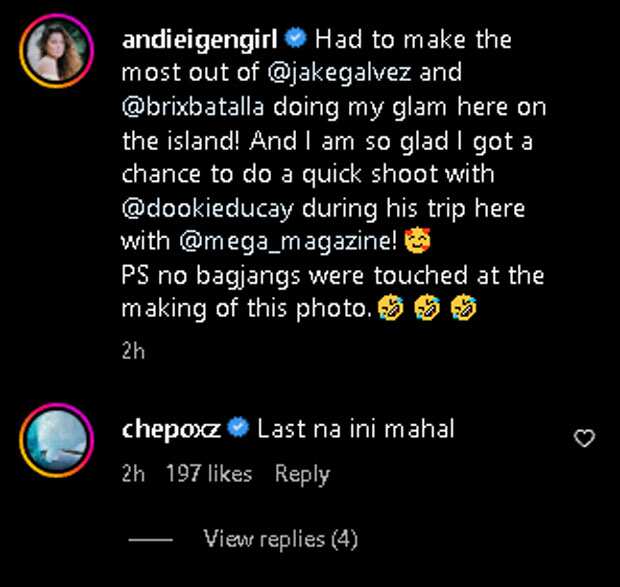 Andi then laughed in response with a "MWAHAHAHA!"
Many netizens also laughed at his comment and asked him why since Andi looks really beautiful.
"Bakit naman po?"
"Your wife is so hot."
"Paktay na, masundan jud ni's koa angkol ba jk jk"
Andi Eigenmann is a Filipina actress and model. She is the daughter of actors Mark Gil and Jaclyn Jose and is the half-sister of actors Sid Lucero, Gabby Eigenmann, and Max Eigenmann. Andi has a daughter named Ellie with her ex-boyfriend Jake Ejercito. She also has a baby girl named Lilo and a baby boy named Koa with her fiancé, Philmar Alipayo.
She took to Instagram and shared videos of the first day of class. The little girl was so bibo and showed no fear in all the exercises she was tasked to do. Lilo was made to roll over, to be upside down, and to hang from a round bar. All was done with the assistance of their gymnastics teacher.
She also took to IG and shared the kind of diet that she is into in order to maintain her body. Based on Andi's post, it was a response to so many questions she has been receiving. "What I eat in a day," was one of the frequently asked questions she would get. One thing that she pointed out is eating what she wants but would lean toward the healthier option.
Source: KAMI.com.gh