Lumang statement ni Heart Evangelista tungkol sa servers at sekyu, binalikan: "How I measure kindness"
- An old vlog of Heart Evangelista is being revisited by a number of netizens
- Many zeroed in on the part where she mentioned how to treat security guards and servers
- The actress said that she would never intentionally snub someone
- For Heart, how one treats people around them is how kindness is measured
Many netizens are now talking about an old video of Heart Evangelista where she answered rumors about her.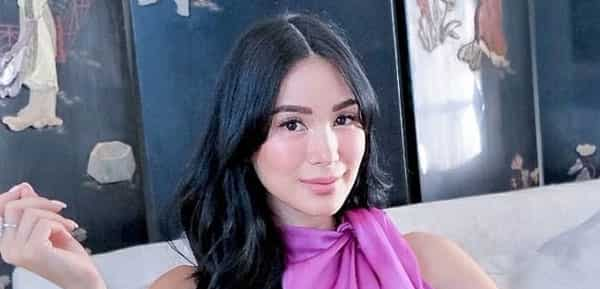 The part that netizens zeroed in on was where she discussed how she would be treating other people.
In the clip that has now made rounds on Twitter, Heart could be seen saying that she could never intentionally snub anyone, especially security guards and servers.
She then mentioned that if a friend is not nice to the waiter or could not even bring himself to say "thank you" to the waiter, then she does not appreciate people like that.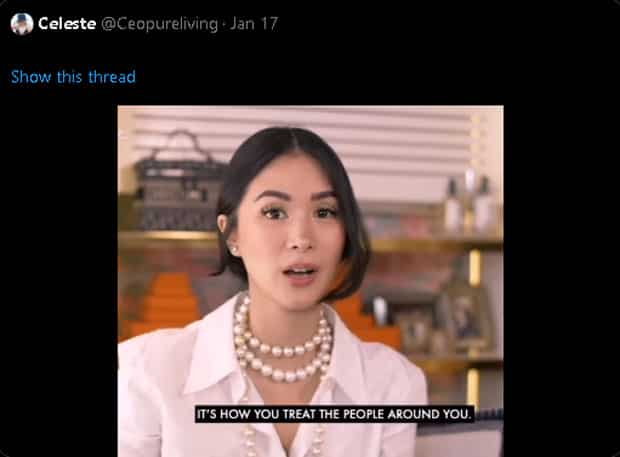 For the actress, it is how she measures kindness.
"But I would never intentionally snub someone, especially if he's a security guard, or a server. I cannot. As in. If I have a friend who's not nice to the waiter or would not say a simple thank you. I don't appreciate people like that. Because for me, that's how I measure kindness. It's how you treat the people around you."
Heart is a famous actress, endorser, and vlogger in the Philippines. Aside from her film and television projects, Heart is also active as a celebrity on social media. Heart is also known for having a soft spot for animals.
Heart took to her IG Stories and shared a glimpse of her fashion adventures. The fashion icon and socialite is wearing a Filipiniana despite the very cold temperature. She showed the dress that she was wearing, which was really not very friendly in the cold. However, despite that, Heart opted to wear it to support Filipiniana, which is an icon of Filipino culture.
She also took to Instagram and happily shared her baong Pinoy. She admitted that it is part of Filipino culture to have baon wherever he or she is. The actress showed that despite her super posh getup, she can still flaunt her baong Pinoy. Heart brought some Pinoy favorites, the classic garlic Nagaraya, and the fun-filled bite-size Hello Panda.
Source: KAMI.com.gh