JP dela Serna, Rommel Galido, hindi nagustuhan ang ginawang 7-11 stunt ni Valentine Rosales
- JP dela Serna and Rommel Galido took to social media and expressed their disdain over the stunt that Valentine Rosales pulled
- Valentine took to Facebook and shared an allegedly fabricated story about witnessing a magnanakaw take a Marcos tumbler, got a gulp without paying the cashier at 7-11, Alimall, Cubao
- It was found out later that the 7-11 that he was referring to in the story was closed, casting doubt on his claims
- Such led JP and Rommel to call out Valentine, with JP saying that it was a cheap act
JP dela Serna and Rommel Galido, two of the five guys whose names were involved in the Christine Dacera case, took to social media and called out Valentine Rosales, for allegedly fabricating a story just to gain clout.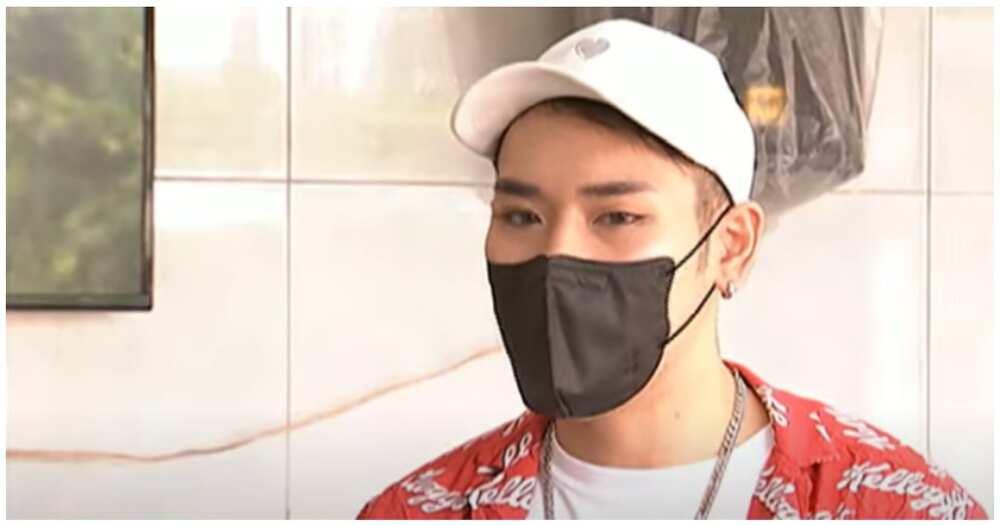 JP, in an IG Story, said that it would be the first time that he would express his anger and disappointment towards Valentine.
"Firstly, if you're enjoying the clout while being bashed by so many people around you, then so be it. But don't use the fame that you've got from the bad incident that happened before cause in reality you do not belong to the real circle of friends, you were only a visitor that night. Everyone is now at peace and we're getting busy with our own lives by moving forward."
He also said that he must not drag Christine in his desire to gain fame.
"Apaka cheap mo girl sa ginagawa mong stories taasan mo naman standard mo sa buhay. Sorry val but you deserve this."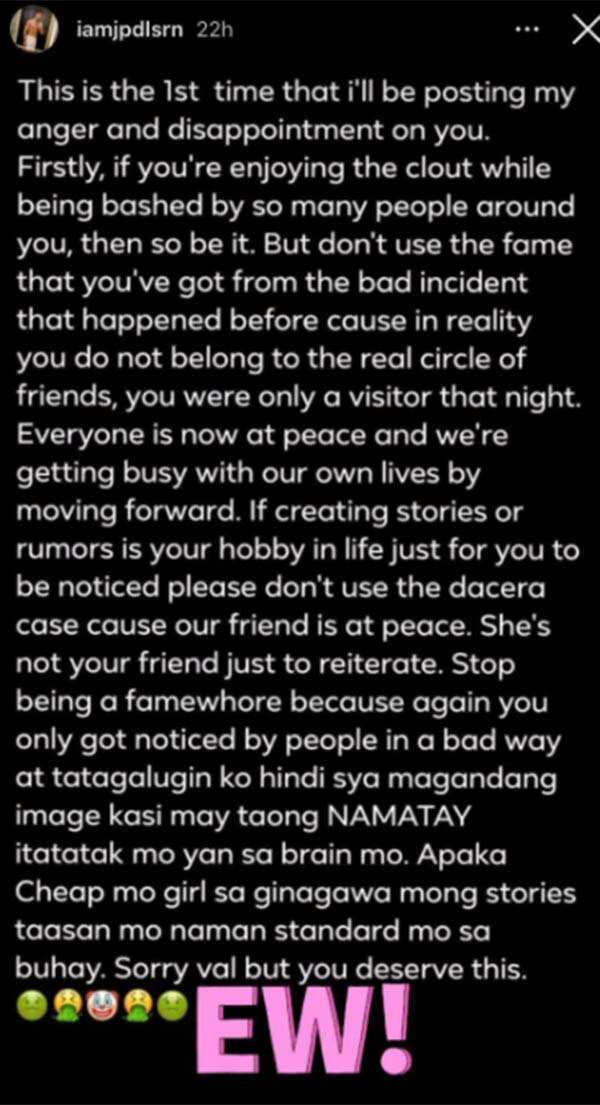 Aside from JP, Rommel also called him out.
"Maniwala sana ako sa 7/11 Drama mo kung hindi kita kilala.Kaso kilala ko buong pagkatao mo eh. Kaya hindi benta sa akin ang 7/11 Drama mo," said Rommel.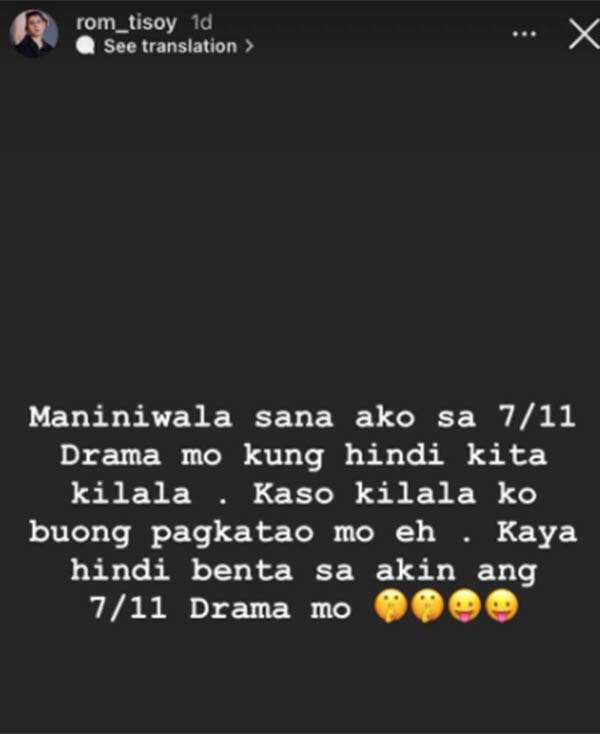 Here is one of the photos of Valentine, where he's holding a Leni cup.
Valentine Rosales is among the five suspects in the Dacera case. The case did not prosper and they were found to have been erroneously dragged into the case.
After the news broke out, Valentine Rosales took to social media to express his reaction. He shared that he felt like crying after hearing the news, saying that the truth prevailed in this case Valentine also thanked God for answering his prayers regarding the charges filed against him and his friends.
Valentine Rosales opened up about the goodness shown to him by the late singer Claire Dela Fuente. He revealed that Claire "adopted" him and allowed him to stay with her after he was forced to leave his house. This occurred months ago after he got included in the group of people accused of foul play in Christine Dacera's death last January. Gigo de Guzman, Claire's son, was also considered a person of interest in the case.
Source: KAMI.com.gh