Maxene Magalona celebrates Valentine's Day by going to a resort alone
- Maxene Magalona celebrated Valentine's Day by going to Vivere Azure Beach Resort in Anilao, Batangas all by herself
- She prayed and meditated during her stay at the resort to heal and transform herself for the better
- According to her, Valentine's Day is a celebration not only of romantic love but all forms of love, including self-love
- There is speculation on social media that she and her husband Rob Mananquil have already broken up but both parties have not yet directly addressed the issue
PAY ATTENTION: Click "See First" under the "Following" tab to see KAMI news on your News Feed
Maxene Magalona shared on Instagram that she celebrated Valentine's Day in a unique way.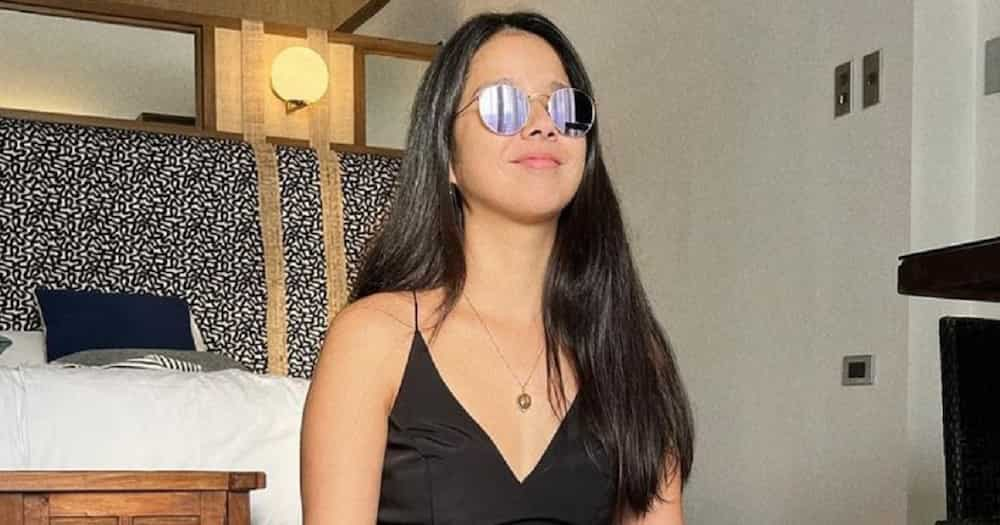 According to Maxene, she celebrated the occasion by going to Vivere Azure Beach Resort in Anilao, Batangas all by herself.
The actress shared that she prayed and meditated during her stay at the resort to heal and transform herself for the better.
She added that Valentine's Day is a celebration not only of romantic love but all forms of love, including self-love. There are rumors online that she and her husband Rob Mananquil have already broken up but both parties have not yet directly addressed the issue.
PAY ATTENTION: Enjoyed reading our story? Download KAMI's news app on Google Play now and stay up-to-date with major Filipino news!
"even though Valentine's Day is meant to be a joyous love-filled occasion, there are souls who find it sad and depressing bec they are single, in a complicated relationship or going through a breakup. And that's totally understandable.
"I, however, believe that this day is meant to celebrate love in all forms. Not just the romantic kind but love in its truest & purest essence. Love is all around us and it is in all of us. We are made of love and we ARE love. Bec I know and feel it in the depths of my sōul that love is my natural state of being, I am able to tap into my own supply of this energy and nourish myself with it.
"On Valentine's Day, instead of staying home and sulking (which I do sometimes too TBH & that's okay also), I decided to take a road trip to one of the most serene & lovely places I've ever been to in the Philippines @vivereazure because I know I deserve to be surrounded by God's energy during this meaningful occasion.
"As I was meditating, some things started becoming clearer to me. I was able to see some internal issues & toxic traits of mine that I have been exhibiting but not really paying attention to. Thanks to my daily practice, I was able to see that I have been unconsciously showing signs of greed, laziness and being judgmental. I realized that I always seem to want more alcohol, food and sweets. I remembered times when I would procrastinate and not complete tasks that I was supposed to. I caught myself judging and laughing at other people's choices. Damn.
"This is why this practice takes a lot of commitment and hard work. It will make you come face to face with your inner demons whether you like it or not. Once you do, you can make a choice whether to consciously fix your negative attitudes or unconsciously slip back into old patterns and allow them to take control of you.
"This is how I love myself. By seeing and embracing myself with all honesty and zero BS. I hold space for myself as I bring up my shadows and integrate my darkness with my light because I know that no one else will do this heart work for me BUT me.
"This was the vibe of my Valentine's Day. Hope you had a good one," Maxene posted on Instagram.
Maxene Magalona is an actress and social media star in the Philippines. Her father is the late rap legend, Francis Magalona, and her siblings are Saab Magalona and Elmo Magalona. She is married to Rob Mananquil. However, there are rumors that she and Rob have already broken up. They have not yet directly commented on the rumor.
In a previous report, Maxene posted on Instagram that she has left Bali after staying there for more than a year. The actress said that she cannot believe she is finally back in Manila and that adjusting to being back in the city might not be so easy.
Earlier, Maxene penned a lengthy social media post dedicated to her spouse Rob Mananquil. In the said post, the actress expressed appreciation to Rob who opted to stay by her side after seeing her at her worst. She likewise said that her husband's love has truly been the greatest form of therapy for her healing.
Source: KAMI.com.gh