Kris Aquino, inaming may na-overlook ang mga doktor niya sa pag-treat ng sakit niya
- Kris Aquino took time to post on social media to inform her fans about her health condition
- The Queen of All Media said that some of her doctors have realized they overlooked something about her ailment while treating her
- She said that her doctors revisited her family's health history, including that of her mom and dad, as well as her grandparents
- The actress also expressed thanks for the flowers, balloons, fruits, cakes, and other foodstuffs sent by her fans and supporters, though she said that what she needed right now are prayers
PAY ATTENTION: Click "See First" under the "Following" tab to see KAMI news on your News Feed
Kris Aquino took time to post on her Instagram account to update her fans and followers about her health condition, saying that her doctors might have overlooked something while treating her.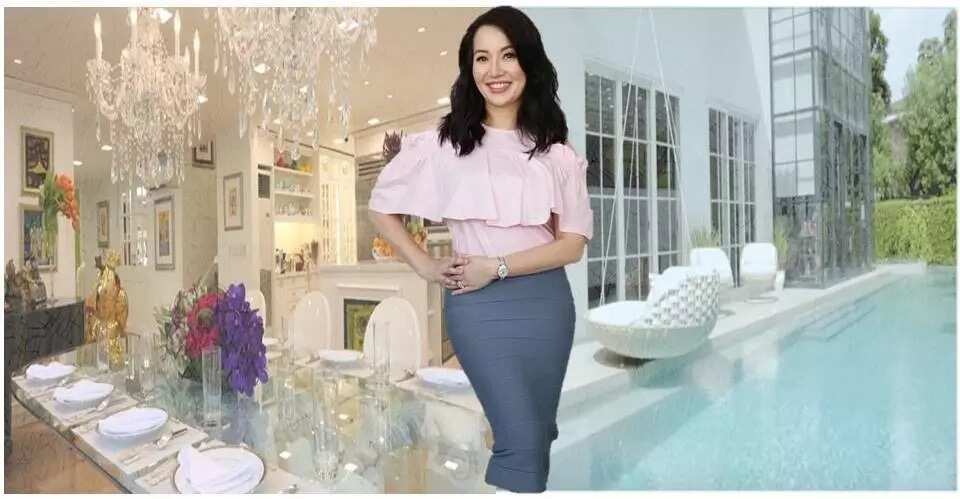 The Queen of All Media have been in and out of the public eye in the past several weeks, mainly because of her autoimmune ailment.
Recently, however, she was able to post a health update on Instagram and also took the opportunity to thank her fans and supporters.
"I've tried my best to not go into specifics, but some of my doctors realized there was something they had overlooked so binalikan namin my entire medical history," Kris said in her post.
PAY ATTENTION: Enjoyed reading our story? Download KAMI's news app on Google Play now and stay up-to-date with major Filipino news!
She also said that because her doctors focused on her autoimmue issues, they overlooked that her medical issues might have a genetic link.
"Because we focused on my autoimmune issues & stronger ang possibility that genetically the probability that what afflicted my mom & her mom, would be a problem for 1 of us sisters, na overlook namin the shared medical history of my dad & his dad," the Queen of All Media said in her post.
As Kris wasn't able to go into specifics, she invited everyone to just Google her autoimmune disease for any genetic links.
"... Google nyo na lang, please?" Kris appealed.
The actress also took the opportunity to thank her fans and followers for all the things they sent to her.
"Thank you, for being so kind & generous to me. BUT super okay lang as much as i appreciate the balloons, flowers, cakes, the fruits, the food I'm receiving," The Queen of All Media said.
She said, however, that prayers from her fans and supporters are what she needed at this time.
"Your PRAYERS are what we really want & need," Kris said.
Kristina Bernadette Cojuangco Aquino, better known as Kris Aquino, is a Pinay actress, TV host, producer, endorser, and businesswoman. She was born on Feruary 14, 1971 to former Senator Benigno S. Aquino, Jr. and former President Corazon "Cory" C. Aquino. Kris is the younger sister of former President Benigno Simeon Cojuangco Aquino III. Kris was thrust into the limelight when her father, former Sen. Aquino, was assassinated in broad daylight. Instead of taking the political path, however, Kris joined the showbiz industry and made her debut in the movie Pido Dida: Sabay Tayo. She is also famous for her roles in several horror films like Feng Shui and Sukob, the highest-grossing Pinoy film in 2006.
Previously, she took to Instagram and made a new post where she asked everyone not to spend more money on her. The Queen of All Media felt that it was "nakakahiya" and that she feels insensitive to the needs of others. She stressed that she knows how much food costs and flowers are certainly expensive during Valentine Season. Krissy then appealed to everyone to give gifts to others and to simply pray for one person whom she did not yet reveal the identity.
Kris was also the topic of one of the recent posts of showbiz columnist, Lolit Solis. The columnist said that The Queen of All Media never went into "power tripping" mode even back when her mom, Cory Aquino, and later on her brother, Noynoy, were elected presidents. The veteran showbiz columnist also said that Kris is not like other celebrities nowadays who would threaten with lawsuits those who they believe offended them. Nay Lolit also said that power tripping is a sign of a person's insecurity, sometimes a mark of their lack of knowledge. She said that these people often can't handle the truth that there is something wrong with them, which is why they resort to power tripping.
Source: KAMI.com.gh