Sheryn Regis sweet TikTok video with popular vlogger goes viral
- Sheryn Regis and Mel De Guia have a Dubsmash Tiktok video that has become viral
- In the video, Sheryn could be seen initially as the only one facing the camera and a few seconds after, Mel, got into the frame
- They initially hugged with a huge smile on their faces, showing pure happiness
- Thereafter, Mel, planted a cute kiss on her cheek and both influencers continued laughing and hugging each other
Sheryn Regis, a female Pinoy superstar, and Mel De Guia, a known YouTuber and member of the LGBT community, had a video on TikTok which has already gotten tons of attention from netizens.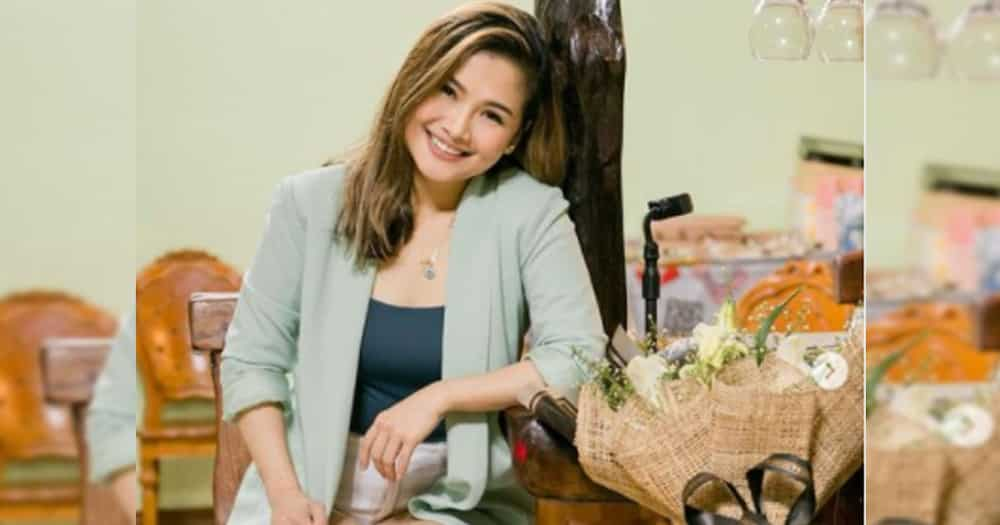 The video showed Sheryn, very happy, and Mel, likewise showing a very bright smile.
Sheryn and Mel did a Dubsmash video, titled, "Love yourself."
The singer was the first one seen in the video, saying "Love yourself," and thereafter, Mel came out saying, "Tapos ako next."
While hugging and dancing, Mel then planted a kiss on the cheek of the popular singer.
Sheryn, after some time of hiatus from showbiz is now making a comeback and has been somewhat active in terms of shows and TV appearances.
On the other hand, Mel is a popular YouTuber, and soared in popularity due to her YouTube channel "The Ulagas" with her former girlfriend, Nicole Mendoza.
Sheryn Mae Poncardas Regis better known simply as Sheryn Regis, is a Filipino pop singer-songwriter, host, entrepreneur, and occasional actress. She rose to fame during the first season of the singing competition Star in a Million where she placed runner-up to Erik Santos in 2003.
Sheryn Regis was a guest in Magandang Buhay and she revealed how she battled with thyroid cancer. She admitted that at the time of her surgery, her parents did not even know that she was going under the knife. The singer also revealed that there were times when she would get depressed. Her daughter, Sweetie, who is in Houston, Texas right now also gave a very sweet message to her mom.
The sweet photo of Vin Abrenica and Sheryn Regis, which the singer uploaded on her IG Stories, is electrifying their followers. The photo, which shows Vin hugging the singer with their faces close to each other, is making some of their fans "kilig." Some of their followers are now thinking about whether or not there is something brewing between the two. Many, however, are thinking the sweet photo is linked to the latest single of Sheryn,"Gusto Ko Nang Bumitaw."
Source: KAMI.com.gh