Alex Gonzaga confirms she suffered miscarriage: "there were a lot of crying"
- Alex Gonzaga recently shared with her followers a heartbreaking post
- The actress-vlogger finally addressed rumors that she recently suffered a miscarriage
- In the lengthy post, she admitted that she and Mikee Morada lost their supposed firstborn
- Alex decided to share this story to give hope to other couples who are also going through the same distress
Alex Gonzaga has finally broken her silence on rumors that she recently suffered a miscarriage.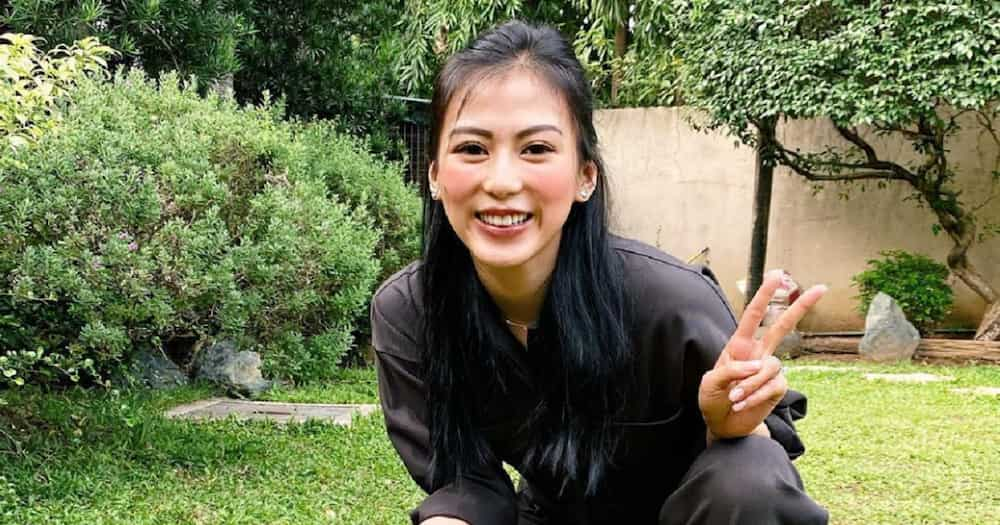 In a heartbreaking social media post, the actress-vlogger admitted that she and Lipa City Councilor Mikee Morada lost their supposed firstborn.
"Hi. 2 months ago we found out that I was pregnant and 3 weeks ago, we got a heartbreaking news that we might be having an anembryonic pregnancy (blighted ovum). Our doctor advised us to wait for the process to naturally take its course."
As per Healthline.com, a blighted ovum is a fertilized egg that implants itself in the uterus but doesn't become an embryo.
After hearing the heartbreaking news from their doctor, Alex and her family still prayed hard for the embryo to develop, however, it did not appear.
"So we had to wait for awhile for the pregnancy to finally end before we can tell our story. The waiting and praying tested our faith and there were a lot of crying. Everyday we were clinging on to a miracle that an embryo would still appear but last Tuesday, the Lord's will prevailed and we finally closed the book of our first pregnancy."
Despite what happened, Alex and Mikee trusted God's plan in their lives and hoped that their story will give hope to other couples who are also going through the same woe.
"We share our story to give hope that in the midst of this pain and loss the Lord will always sustain you. To any couple who's going through this or who might go through this pain, don't ever lose hope. It's not your fault this happened. At your own pace you can start to grieve and heal."
"Mikee and I held on to our Lord Jesus to prepare and help us accept our situation. He blessed us with a kind of LOVE that is ready to understand. We know that in His perfect time He will bless us with our ultimate desire."
"To our baby whom we almost had, thank you for giving mommy and daddy joy even for a short span. Lastly, thank you to everyone who gave us time to heal."
Catherine Cruz Gonzaga-Morada, better known as Alex Gonzaga, is an actress, host, television personality, comedian, and vlogger from the Philippines. She was born on January 16, 1988, in Taytay to Crisanta "Pinty" Gonzaga and then-incumbent Vice-Mayor Carlito "Bonoy" Gonzaga. Alex's older sister is a popular television host and actress, Toni Gonzaga. She tied the knot with Lipa City Councilor Michael Morada in November 2020 amid the pandemic.
Alex once again featured her condominium unit on her YouTube channel. Previously, the actress and vlogger shared a 17-minute video showing her condo warming.
Cristy Fermin also had a frank commentary on the issue about Lolit Solis and Alex's husband, Councilor Mikee Morada. It can be recalled that Manay Lolit recently penned an Instagram post where she said that the actress-vlogger allegedly had a miscarriage. In an episode of Cristy Ferminute, Nanay Cristy defended Lolit after Mikee asked the entertainment columnist to stop making stories. Nanay Cristy aired some fiery messages addressed to the Lipa City councilor like, "Napakamaldito nitong ano mo."
Source: KAMI.com.gh