Dingdong & Zia's sweet moment at swimming competition captured on video
- Marian Rivera reshared a touching video from Facebook user Jessica Fin
- It shows Marian's husband Dingdong Dantes and their daughter Zia's sweet moment at the latter's swimming competition
- The video shows Dingdong visiting Zia during her swimming competition
- Zia is seen in the clip rushing towards her father and then embracing her
A heartwarming video capturing a tender moment between actor Dingdong Dantes and his 7-year-old daughter Zia Dantes has gone viral. The video, originally shared by Facebook user Jessica Fin, showcases a touching scene at Zia's swimming competition, where her father visited her to give her encouragement.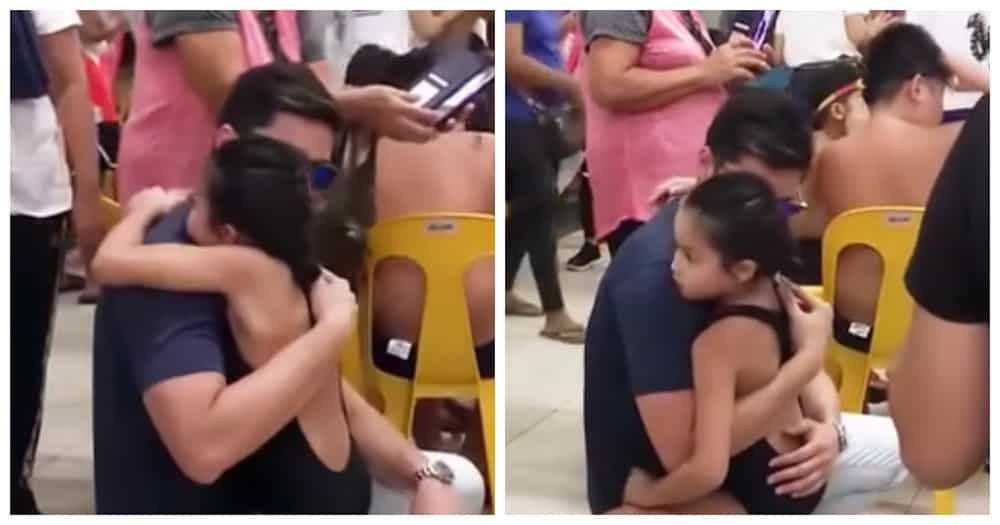 Zia's mother, Marian Rivera, reshared the video, adding to its widespread popularity. In the video, Zia is seen energetically rushing towards her father as soon as she spotted him at the competition. With excitement in her eyes, she embraced her dad in a warm hug.
During the heartwarming interaction, Dingdong Dantes appears to offer words of encouragement to his daughter, providing her with the support she needs as she competes.
The touching video has garnered attention on social media, with users expressing their admiration for the Dantes family's genuine and heartwarming connection. Many have been quick to praise Dingdong's role as a father and the love he shares with his daughter.
Dingdong Dantes is a famous actor who works for the Kapuso network. He is also an accomplished television host. He tied the knot with famous actress Marian Rivera on December 30, 2014, and they have two children – Maria Letizia "Zia" Dantes and Jose Sixto "Ziggy" Dantes IV. The two are considered the power couple of GMA.
In a previous report by KAMI, Dingdong Dantes revealed why could not attend his daughter Zia Dantes' swimming competition days ago. The actor had to promote his 'Royal Blood' show in Davao during Zia's competition day. Nonetheless, Dingdong said that regardless of the result, he will always be proud of Zia's passion for the sport. He also advised his daughter to always remember the effort and support she gets from her mom, Marian Rivera.
Earlier, Dingdong Dantes took to Instagram and shared a photo of him and his wife, Marian. The power couple looked lovely with their respective attires for the ball. Marian was wearing a white sheath gown that perfectly complemented her stunning figure. In Dong's caption, he stated that he wore an overflow of his wife's ethereal beauty.
Source: KAMI.com.gh