Maxene Magalona posts about letting go of toxic relationships: "even if they're family"
- Maxene Magalona shared some words of wisdom on how to improve one's mental health
- There are some habits and things that a person needs to let go of to gain inner peace and joy, Maxene said
- The mental health advocate explained why letting go of past mistakes, self-doubt, worries, negative self-talk, anger, envy, and judgment are mentally beneficial
- She also believes that letting go of toxic relationships, even with family members, is a must for gaining positive energy
Maxene Magalona gave some tips about improving one's mental health amid the Mental Health Awareness Week.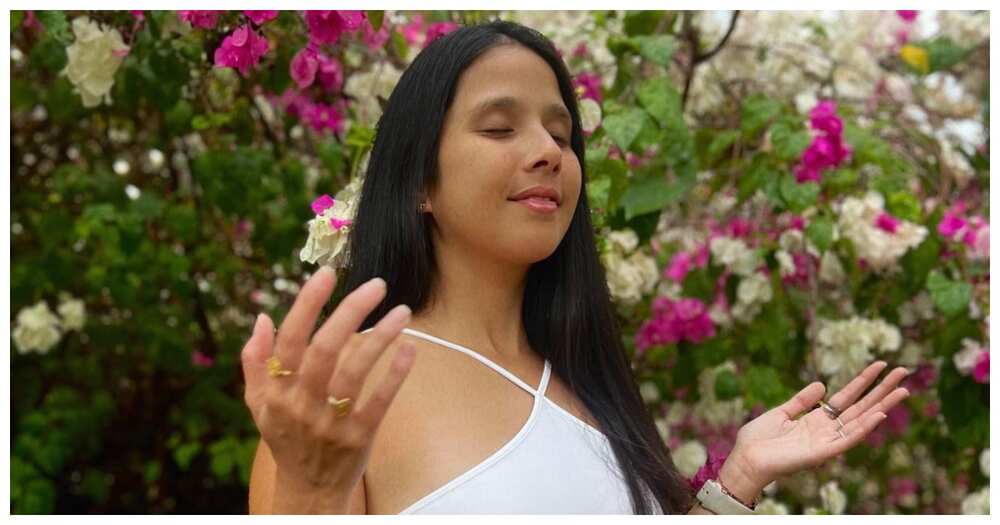 According to Maxene, there are some habits and things that a person needs to let go of to gain inner peace and joy.
The actress said that letting go of past mistakes, self-doubt, worries, negative self-talk, anger, envy, and judgment are mentally beneficial.
Furthermore, Maxene believes that letting go of toxic relationships, even with family members, is a must for gaining positive energy.
"It's #mentalhealthawarenessweek so here are some of the things you can let go of to improve your mental health and overall well-being:
"1. Your past mistakes. Forgive yourself. What's done is done. Move forward and keep going.
"2. Self-doubt. You need to believe in yourself EVERYDAY. Believing in yourself is one of your hidden superpowers.
"3. Fears and worries. They are an illusion. Your anxiety is lying to you.
"4. Negative self-talk. Stop calling yourself names like, "stupid," and "fat." Your body hears and believes the words you use. Use them wisely.
"5. Anger and resentments. Forgive yourself so you can forgive others. Everyone is allowed to make mistakes. Everyone deserves a second chance.
"6. Insecurities and envy. Stop comparing and competing. The minute you start comparing yourself to someone else, you are betraying yourself by believing that you are not good enough.
"7. Judgment. Do not judge yourself. Ever. You are only human, you are allowed to fail. Stop judging yourself so you can finally stop judging others.
"8. Toxic relationships. Even if they are family. It's a sad reality but it is what it is. You cannot heal as long as you allow others to project their negative energy on to you.
"If no one is proud of you, be proud of yourself," Maxene posted.
Maxene Magalona is an actress and social media star in the Philippines. Her father is the late rap legend Francis Magalona. The actress revealed in May 2020 that she has been seeing a psychiatrist due to her mental illness. She used to be married to Rob Manquil but they have already broken up and have gone separate ways. However, it is not yet known as of this writing if they have new partners already.
In a previous report, Maxene uploaded a couple of photos of a beach along with a noteworthy caption about being scared. The daughter of the late Francis Magalona likewise greeted netizens, "Happy Fearless Friday." Her post then garnered pleasing comments from her followers.
Earlier, Maxene also looked back on her deep friendship with Glaiza de Castro. On Instagram, the Kapamilya actress uploaded several photos from Glaiza's bridal shower. According to Maxene, the two of them became close ever since they worked together in "Kung Aagawin Mo Ang Lahat Sa Akin." Halfway through her viral post, Maxene said she cannot wait to see Glaiza "rock down the aisle" on her wedding day.
Source: KAMI.com.gh