Duterte eyes better ties with China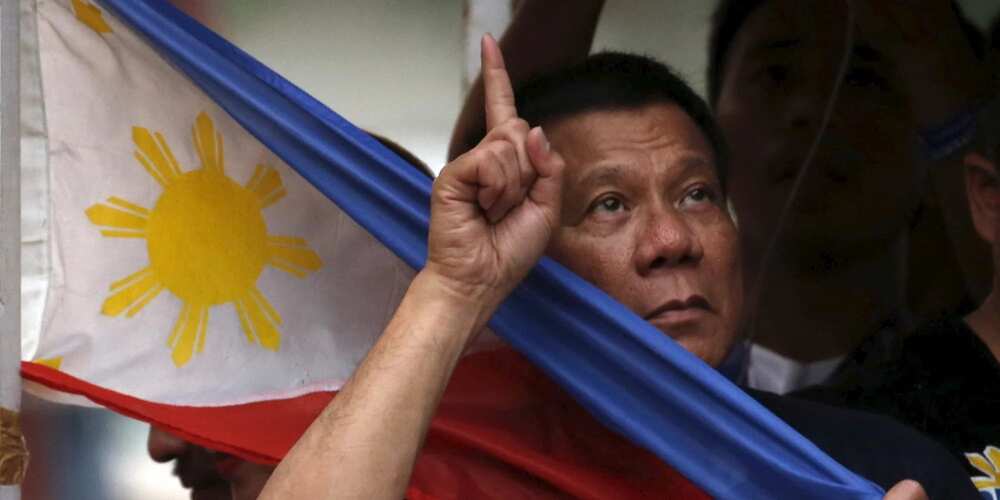 Philippine's presumptive president-elect Rodrigo Duterte said on Sunday, May 15, that he wanted better relationship with China and showed he was willing to engage in direct talks over a territorial row that has badly damaged bilateral ties.
Duterte said he looks forward to healthier relations with China when asked whether he wanted closer ties with the said country compared to the previous administration under incumbent President Benigno Aquino III.
"Well ties have never been cold. But I would rather be friendly with everybody," Duterte told reporters in the southern city of Davao.
With Aquino's 6-year term, ties between Philippines and China got worse ultimately because of disagreeing prerogatives over parts of one of the world's most strategically vital waterways – South China sea.
Bodies of water approaching the coasts of Philippines, Vietnam and other Southeast Asian nations are only some of the territories China claims. It asserts title to nearly all of the sea.
China has assembled disputed reefs into artificial island where military-capable runways were also built to impose its claims.
It can be remembered that China likewise took over a rich fishing area within the Philippines' economic zone – the Scarborough Shoal – in 2012.
In response, the Aquino administration signed a new defense pact with the United States and filed a legal contest with a United Nations court to nullify the Chinese claims to most of the seas in dispute.
China, furious with Aquino's response, commanded the Philippines to directly negotiate with them while maintaining its stand not to surrender any of the territory it claims.
Longtime Davao City Mayor Rodrigo Duterte, who will take his oath as the 16 president of the Philippines noted that he will raise issues such as territorial concerns in multilateral environments once he gets to seat in the presidential office.
He also reiterated a campaign pledged to hold direct talks with China, as the former has been demanding in the past, just in case other negotiations become unsuccessful.
"If the ship of negotiation is in still waters and there's no wind to push the sail, I might just decide to talk bilaterally with China," Duterte said.
Duterte, the longtime mayor of Davao, also said he would meet with the ambassadors of China, Japan and one other, in his hometown on Monday – his first day of public appearances since winning the election.
Meanwhile, Duterte announced that on Monday, May 16, the China's ambassador to Manila would be among the first three foreign envoys he planned to meet after his unbeatable victory in the May 9 national elections.
RELATED:
Duterte got a haircut; Went home to Davao to work
Source: KAMI.com.gh