Bongbong claims to have won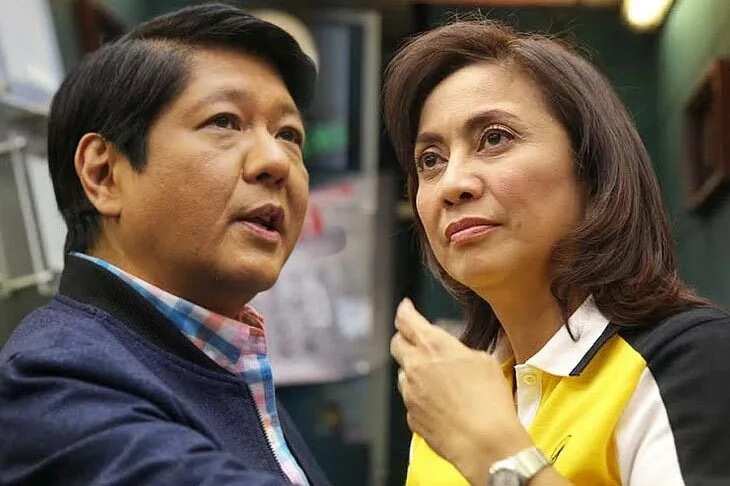 Bongbong claims to have won
Bongbong isn't ready to just fade into obscurity. The losing vice presidential candidate, Bongbong Marcos, has boldly proclaimed that he has won the VP race. Despite it mathematically impossible to win the race, Bongbong Marcos refuses to concede to winning vice presidential candidate Leni Robredo. During the last few days of the elections, Marcos made rounds in the news by falsely proclaiming that there was cheating involved that made him lose. This has been debunked by both the Commission on Elections and statisticians themselves.
READ ALSO: 
Bongbong Marcos declared in a statement that he is the winner of the VP race after attending mass at Baclaran Redemptorist Church today, Sunday. When asked if he's still optimistic that he can do a come from behind to Leni, he said: "I have won."
Bongbong dedicated the mass for "truth and integrity" of the elections. Marcos claims cheating, despite no proof. What is true however, is that Marcos leads the unofficial tally for overseas absentee voting (OAV), leading Leni by 176,669 to 89,935. Despite this, with Leni Robredo is still poised to lead the race by a hairline.
Bongbong also decried Leni for already claiming victory ahead of the end of canvassing, calling it a "grave disservice" to the public. The official results are expected to be finished by May 23 when Congress resumes session, said Abakada Party-list representative Jonathan dela Cruz.
"We should be more responsible than that. The official canvass has not been read so what is the point? You cannot make proclamations on the basis of this quick count....That is grave disservice," said dela Cruz.
Leni Robredo is currently leading by 257,567 votes, including the local voting and OAVs.
Robredo claimed victory when Boyet Dy, her head of policy, announced that even if  Marcos gains the 168,988 votes from the 9 remaining municipalities that have not yet transmitted their Certificates of Canvass, Leni still wins.
Source: KAMI.com.gh