A woman's heart melts when you make an effort to make her feel loved and appreciated each day. 
How do you bring back that sweet smile across your girlfriend's face? Here are some amazing tricks: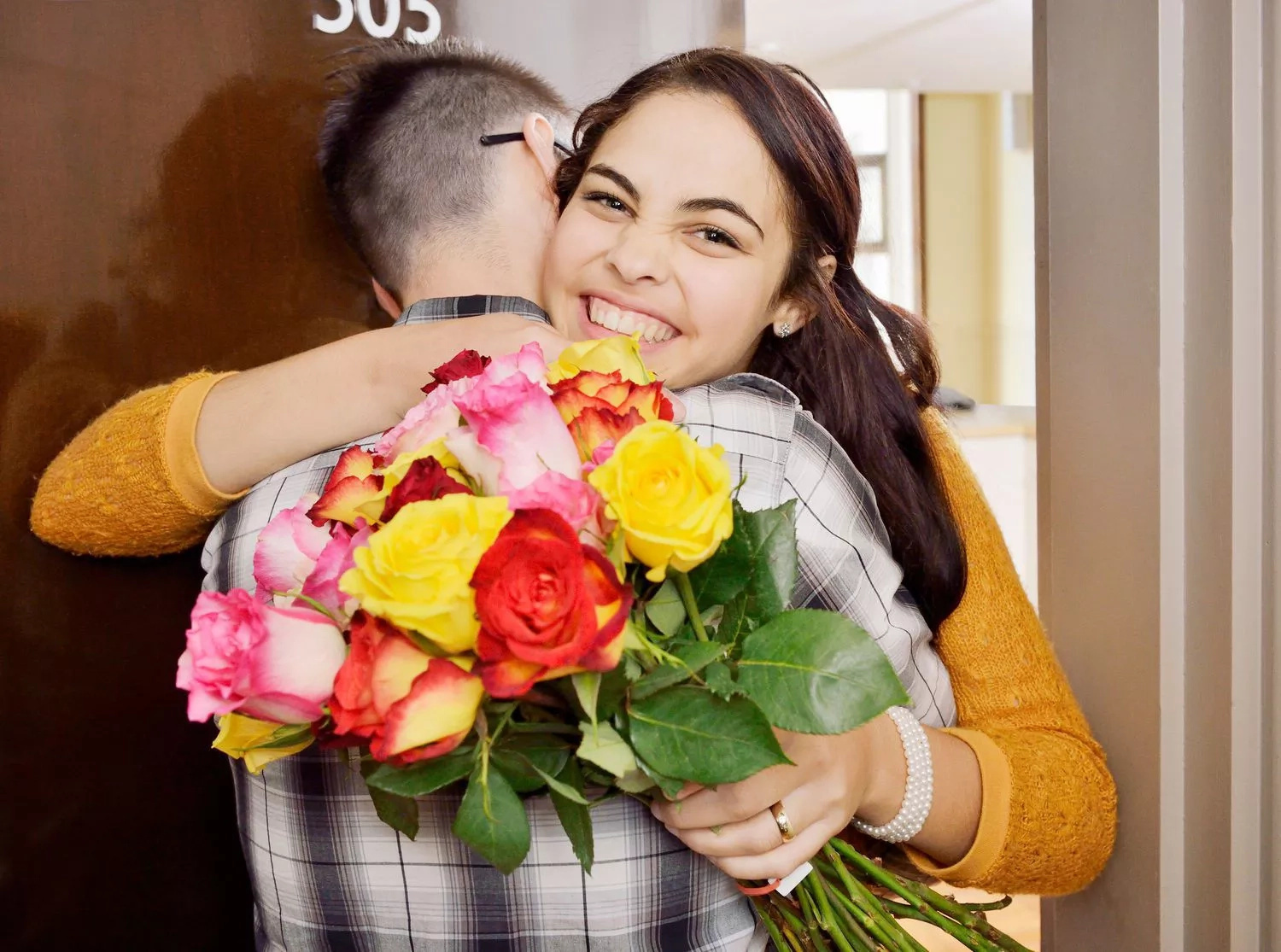 Surprises always work
When was the last time you planned something special for your girl? Don't let the romance die down even when you have been together for years as a couple. Show her how much of a hopeless romantic you are. Make her feel as if you are still on courtship mode.
You don't need to burn all your money just to treat him to a grand date. Even the littlest things can do the trick. Most women are big on surprises even if they are too cheesy. Surprising your girl even when it is not your anniversary shows how much you really think of her and what could make her happy.
Leaving a sweet note or some flowers on her bedside or preparing a breakfast with all her favorites could floor her heart in the best possible way. Remember that spontaneity is sexy.
Compliment her, even for the little things
Validation is important in every relationship. Whether she's sporting a new haircut or wearing new dress, don't forget to shower your girl with praises. Make her feel that you love every bit of her, inside and out. Besides her friends, you girl would want to her something from you when she makes an effort to look good. Don't just say "okay." Okay is an automatic, boring response.
Pay Attention
Let your girl know that you are listening to her, even when she's ranting about the things about her work. Some ladies are too demanding, but all they really want is for guys to take some time and lend their ears. The secret to rendering a woman speechless: Just listen and then respond.
Pay attention to you girlfriend's stories and read between the lines.
Look Good and Smell Good
A scruffy look sure looks sexy, but your girl sometimes appreciate it when you look clean and presentable. When she's nagging you to ditch your scruffy visage or have a haircut, just do it. Women love to show off when they're with a well-groomed man. Wearing a simple white shirt on jeans does the trick. Men in white shirt or button-downs look very fresh and clean. Perfect examples: Ryan Gosling.
There are several ways to impress your girlfriend, but nothing beats making her feel loved each day.
Source: Kami.com.ph