The Philippines is known for its rich film industry. The industry has grown over the years to become the best because of its talented actors and actresses. So far, many of them have benefited from the industry. That said, Jackie Forster is one of the many who have directly benefited from the growth of this thriving industry.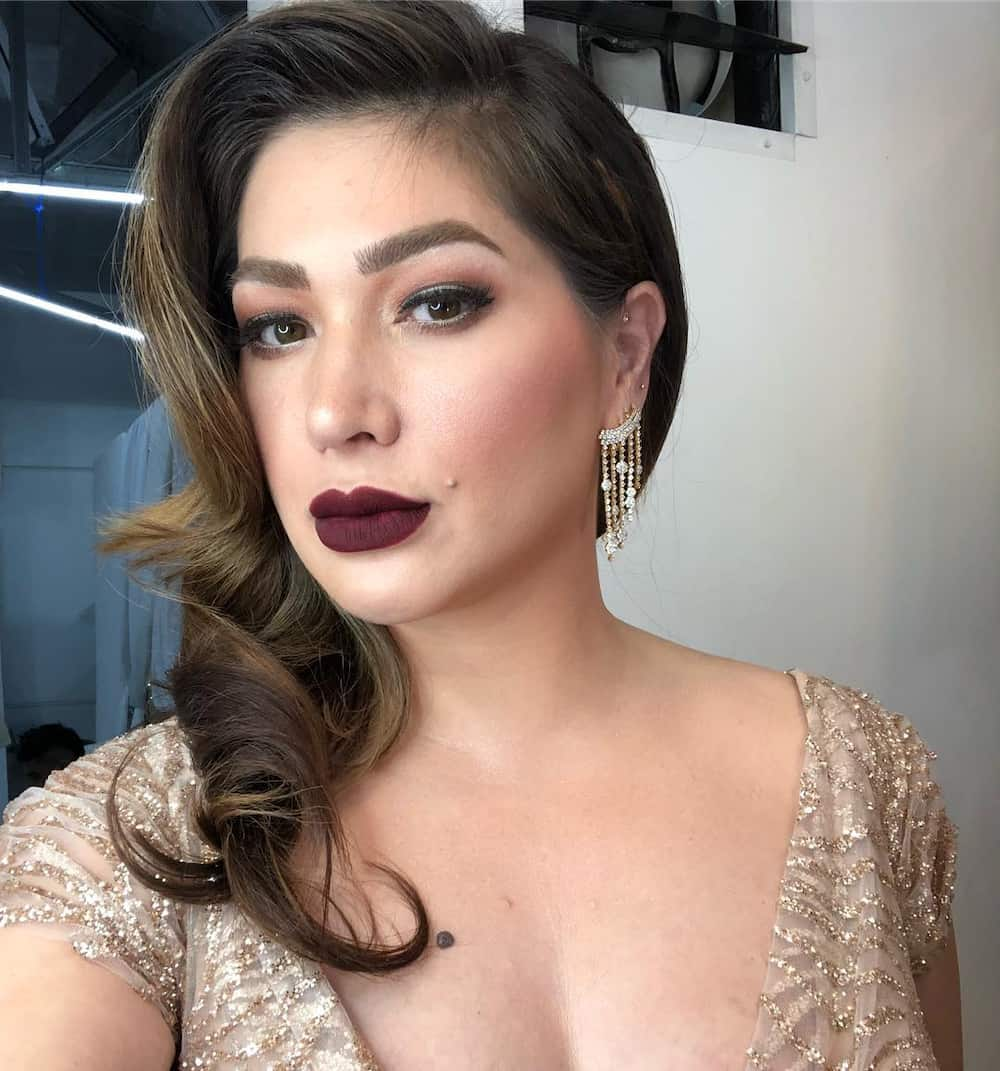 Currently, the actress is a favorite to many in the country. Also, she is a role model for many upcoming actresses in the industry. However, not so many people know the story behind her successes. She has worked her way up to become the star she is today.
Jackie Forster profile summary
Full name: Jackie Forster
Place of birth: Manila, Philippines
Date of birth: 21st November 1979
Age: 40 years
Birth sign: Scorpio
Nationality: American, Philippine
Husband: Michael Franken
Occupation: Actress
Jackie Forster family and age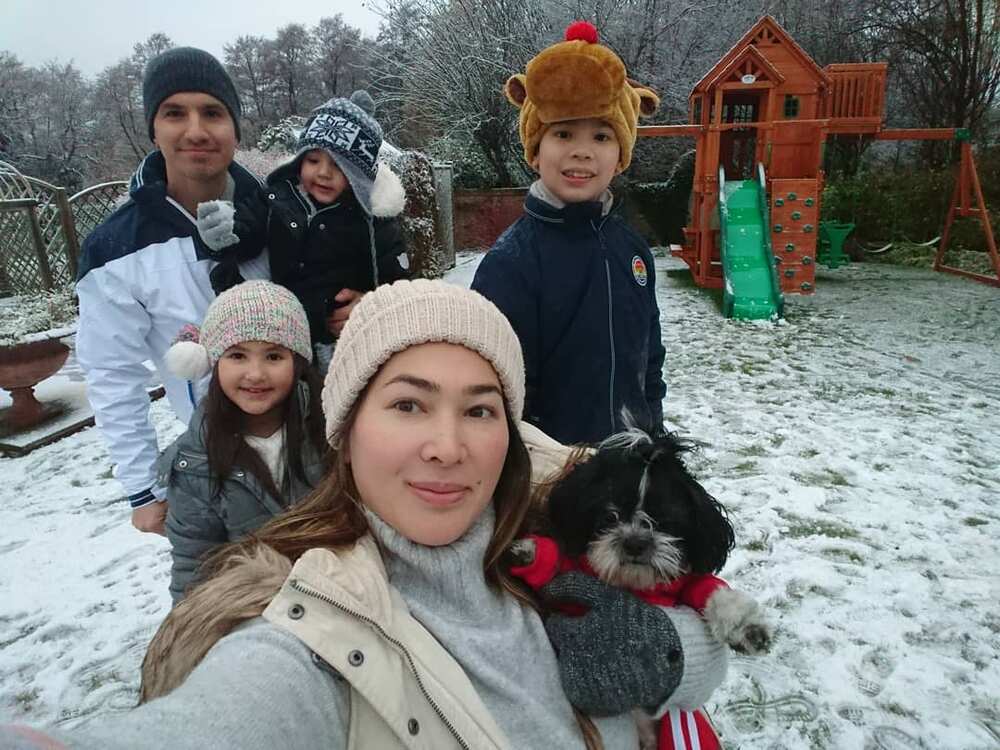 Just like many other actresses, her age has been a topic of discussion, with different people carrying different opinions on when she was born. Jackie Forster birthday is celebrated on November 21st. She was born in 1979, which makes her 40 years of age.
She has had two families, out of two legitimate marriages. Jackie has had numerous public family problems, relating to her relationship with her two sons, Andre and Kobe Paras. The two are from her previous relationship with Benjie. Previously, they had refused to make contact with her, but then went to the media to announce their reconciliation with their mother.
In the interview, Kobe admitted that when they were young, his brother and him had requested their father that they do not meet their mother. On attaining maturity, they had decided to move on and reconcile with their mother.
READ ALSO: Skusta Clee bio: age, girlfriend, real name
After her divorce from Benjie, Jackie married Michael Franken, with whom she now has a second family. Her second family is blessed with three children, Jared, Caleigh and Yonah. Her other known family member is Michell, her half-sister.
Jackie Forster husband
Forster is currently married to Michael Franken who works in an international company as an expatriate. When they met, in 2007, Michael was living abroad, and they immediately fell in love.
She has constantly made her love for Michael known, constantly pouring praise on him on her social media accounts. She recently took to Instagram and praised him for his love. On the post, she pointed out how he was keen to learn about her past, in a bid not to punish her, but to 'Understand how she wanted to be loved.'
It is now more than 11 years since they wedded, and Michael has proven to Jackie that he is a wonderful father to all her children. On Father's Day 2017, she posted her husband on Instagram, with the caption
"The best lesson I have learnt from him is how well it pays to be honest".
Jackie Forster sister
Michell Forster, known better by her acting name Mickey Ferriols, is her half-sister. Michelle was born on March 8, 1973, and is also a Filipino actress, though American-born. She has a son with ex-partner Archie Alemania named Brent Marcus Alemania.
Jackie Forster sister, Michelle, broke into stardom after she took part in a commercial for PLDT, in which she greatly impressed and was offered a role as a co-host in Business And Leisures. From there, her career has escalated, appearing in a number of movies, varieties shows, and teleseryes.
Career
Jackie Forster actress career debuted in 1992 in a movie ironically called First Time... Like a Virgin! She took part in the final season of Survivor Philippines, where she went up against Ellen Adarma and Isabel Granada. She is known for various films, such as Tusong Twosome (2001), Sanggano't sanggago (2001) and Geron Olivar (1994).
Jackie Forster's fame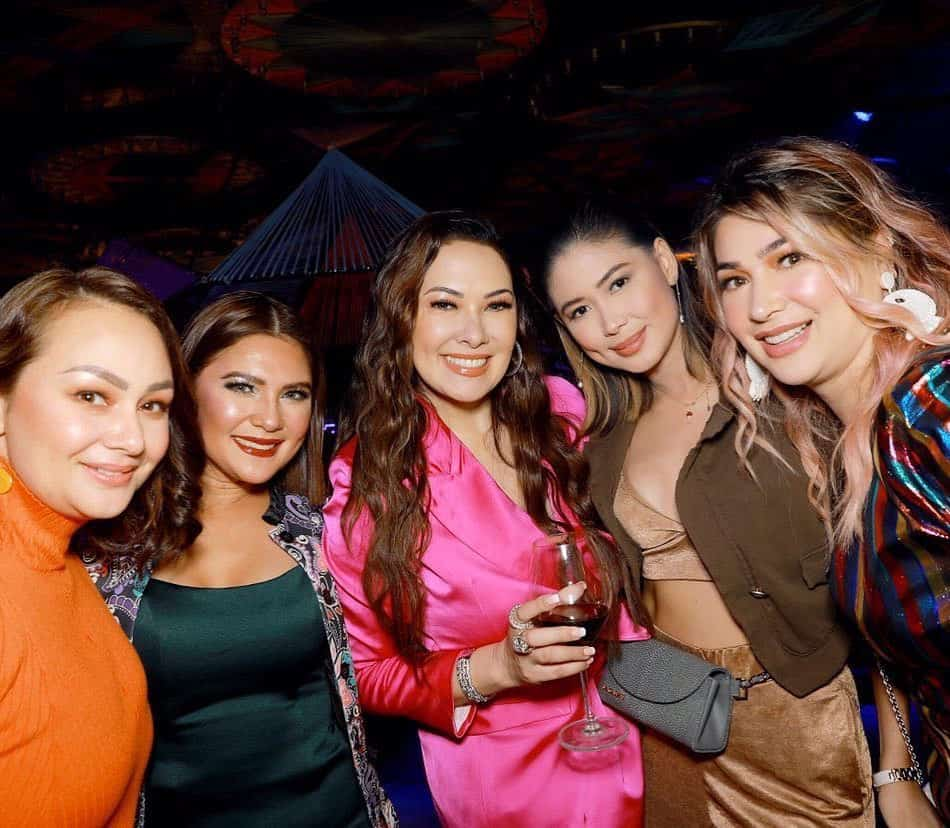 Her fame goes beyond her native home. Her films are globally watched, and she has been considered a phenomenal actor. On various charts, she has been mentioned among the most successful people born on November 21'st 1979. The Philippines is known to produce some good actresses who go ahead and dominate world theatres, and she happens to be one of the best actresses to hail from the Philippines.
She had previously found it hard to cope with her fame due to numerous stories about her making their way to the public.
Jackie Forster's net worth
She is ranked among the richest actresses born in the Philippines. Her acting career has been kind to her wallet as she has been taking home considerable amounts of money for various roles. Her wealth is manifested through her cars, lifestyle and her obvious love for travelling with her husband for vacations.
Though it has been hard to put an exact figure on her net worth, she is believed to be worth a sum between $1 million to $5 million. Her wealth has been accumulated primarily from her movies and various acting roles.
The career life of Jackie Forster has been one of leaps and bounds, which can be attributed to her early breakthrough in the industry. She has had to fight for custody for her two sons, who had chosen to not meet her after her nasty break up with their father. Her career has also improved in the past 10 years, which can be attributed to the newly found peace in her life.
READ ALSO: Regine Velasquez bio: age, net worth, birthday, height