Duterte to wipe out illegal drugs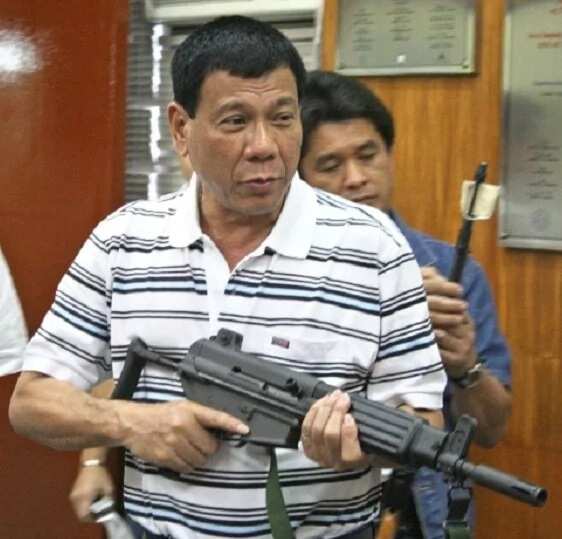 The camp of presumptive President Rodrigo "Digong" Duterte requests Philippine Drug Enforcement Agency (PDEA) in Region 6 a list of drug personalities in Western Visayas.
Aklan, Antique, Capiz, Iloilo, Guimaras and Negros Occidental are the provinces covered by the Western Visayas Region.
PDEA-6 Regional Director Paul Ledesma said it was a retired general of the Armed Forces of the Philippines, who asked the list. The former general may become part of Davao City Mayor Duterte's cabinet.
Being the lead government agency in fighting against the use, sale, manufacturing, and distribution of illegal drugs, PDEA, is has the power to "arrest and apprehend as well as search all violators and seize or confiscate the effects or proceeds of the crimes as provided by law; take charge and have custody of all dangerous drugs and/or controlled precursors and essential chemicals seized, confiscated or surrendered to any national, provincial or local law enforcement agency," among others.
The Armed Forces of the Philippines has earlier expressed their support to Mayor Duterte.
"The AFP, as professional military organization, respects the choice of the Filipino people and will remain solid behind the Constitution and our democratic institutions," the AFP said in a press statement.
The AFP said in a statement that it is prepared to execute the new president's peace and security policies.
"We will follow our Commander-in-Chief and will implement the new President's peace and security policies, especially those that will bring the conflicts that ail the country for decades to their just end," it added.
Duterte maintains his staggering lead in the presidential race as mirrored in the partial and unofficial voting results in the Commission on Elections (COMELEC) Transparency Server.
Voters in several provinces were given second chance today, May 14, to cast their votes. The said special election was held in 52 clustered precincts where failure of elections on May 9 was declared.
RELATED:
Duterte to end cotractualization soon
Source: KAMI.com.gh