Folk pop band Of Monsters and Men thrilled the Manila crowd with their impressive show at the World Trade Center on Thursday night, May 12.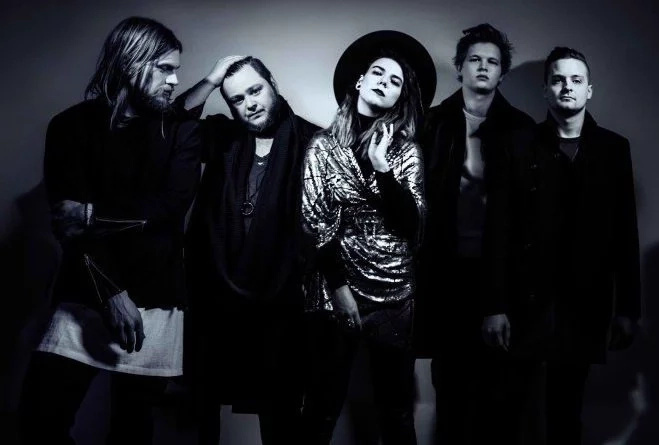 The five-piece band from Iceland is best known for the infectious song "Little Talks" from their debut album "My Head is an Animal" in 2011.
Twitter users posted videos of the concert with the hashtag #OMAMinManila
This is the first time that the band played in the Philippines.
The band thanked their Manila fans on Twitter the next day.
Their indie vibe and penchant for ghost stories and supernatural images in their songs and music videos give the group a very distinct and signature sound.
In an interview with the Inquirer, the band discussed their songwriting influences.
"I think it is also just thinking about the environment and the time the stories were all written -- back when people lived in huts and had no lights and sat in the cold thinking about what could be out there in the darkness," said Leifsson
He also revealed that the band members will be appearing on the popular TV series Game of Thrones.
"We are actually doing a cameo in the new season and we can't wait to see how it will turn out!" said Brynjar Leifsson who plays lead guitar.
He adds: "We would love to write a song for Game of Thrones. We are all bigh fans."
Source: Kami.com.ph