Loosen Bank Secrecy, Says Int'l Expert.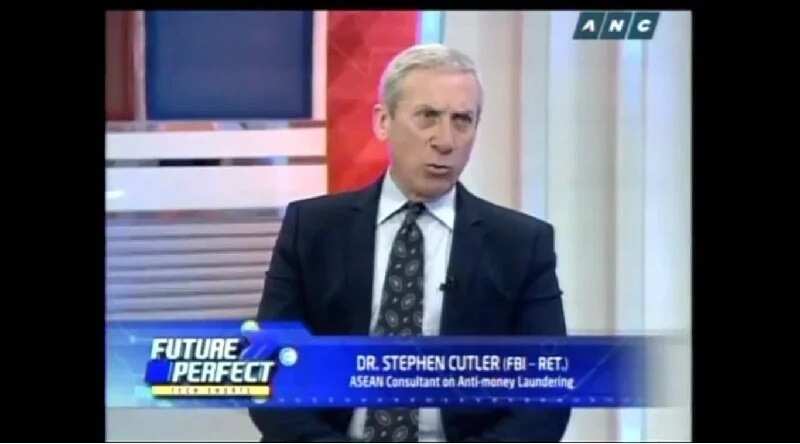 Loosen bank secrecy
International consultant on anti-money laundering Stephen Cutler in an interview in the ABS-CBN News Channel (ANC) has recommended that the Philippine government ease its bank secrecy law. There needs to be better and and quicker cooperation with the banks and law enforcement in times of cyber attacks. The reforms must be done immediately because of the recent money laundering coursed through the Philippines.
"I think there are some issues that the Philippine banking industry, the financial industry needs to coordinate more clearly with the police, with the National Bureau of Investigation (NBI). This is one of the reasons why I'd like to see some reforms [on] the bank secrecy law because right now, the banks are prohibited from telling the police, the NBI, the regulators about some of the issues they are facing," said the expert. He said that there always need to be upgrades in the cyber security of banks. Speaking candidly, he urged banks all around the world to have better cooperation with each other in order to thwart attempts to steal money, as hackers are always ready to pounce on the security of banks. If possible, there should be daily upgrades on the security of banks to ensure the maximum amount of security in the servers of banks.
"There's a system of international money transfers called SWIFT and the SWIFT codes are electronic handshakes and so on that allow money to be moved internationally and electronically so that the computers at the Federal Reserve Bank in New York and there were some banks, Deutsche Bank I think was also involved, and in the banks in the Philippines. Once those electronic codes all match what the systems believe are supposed to be correct, then the transaction happens, and that allows billions of transactions to happen everyday and that was the key. Somehow, folks got these electronic codes from the bank in Bangladesh and that's what we're still not clear on, how that happened," said Cutler, explaining the concept of international money transfers.
The expert lauded the Banko Sentral ng Pilipinas (BSP)'s recent circular 808 and the Cyber Security Summit in order to raise awareness on the vulnerabilities of current systems in banks.
Source: KAMI.com.gh