Election results tally pass 'anomaly test' - PPCRV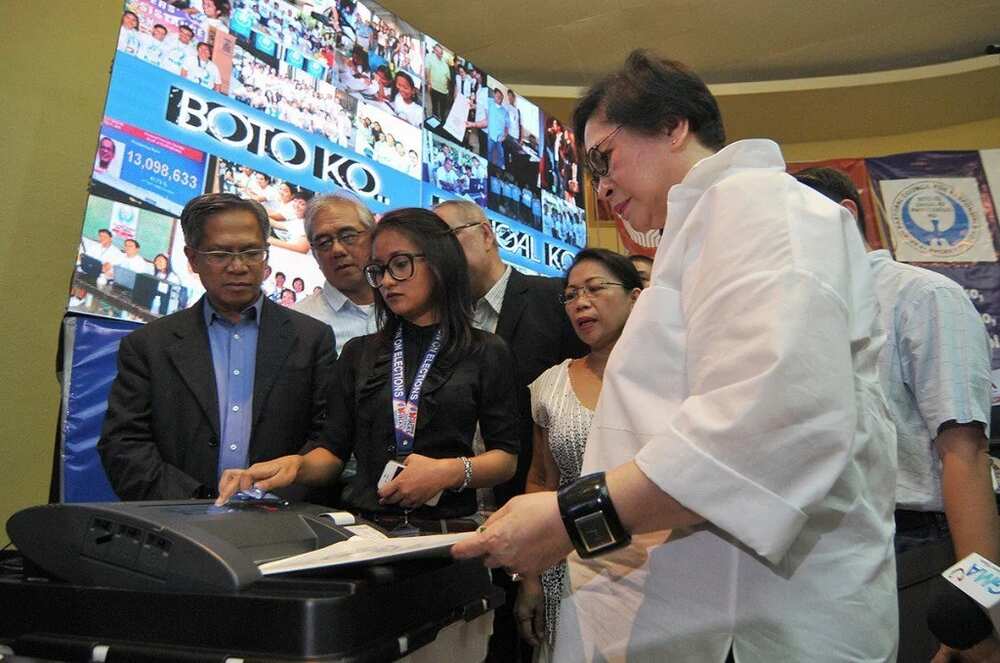 The Parish Pastoral Council for Responsible Voting (PPCRV) maintained that the partial and unofficial results of the elections remain credible after it ran several 'anomaly tests.'
PPCRV spokesperson Anna De Villa Singson said at a press conference that the 'anomaly tests' their IT personnel did on Friday night show that the data transmitted by the vote counting machines (VCMs) remain "untouched."
"We ran several anomaly tests to demonstrate the credibility of the partial unofficial results. No single anomaly found," Singson said.
The spokesperson said that PPCRV usually run these kinds of tests after the elections, but the claim by the camp of Sen. Ferdinand "Bongbong" Marcos Jr. that there was a new script introduced in the transparency server prompted them to conduct the tests earlier.
"The thing is after the explosion of the hash code incident, the credibility of the result has been put to question," she said.
Singson was referring to the new script that was reportedly introduced to the transparency server "from which the PPCRV obtain its data for the quick count," which according to the camp of Senator Marcos "was able to alter the hash codes of the packet data."
The camp of Senator Marcos has cast doubt on the integrity of the elections, claiming electoral cheating after Marcos was overtaken by the administration bet for vice president Leni Robredo, who is now leading by more than 200 thousand votes.
The Commission on Elections (Comelec) and the poll technology contractor Smartmatic already belied the claims stating that the change was meant to correct errors in the names of the candidates with the letter "ñ."
Consequently, the "cosmetic changes" did not have any bearing on the results.
The PPCRV IT reports show that the "anomaly tests" were conducted on poll results from precincts with reported problems including multiple transmissions, delayed transmittal of results (after the 5 p.m. closing time), transmittal with more than 95 percent of votes went to one presidential candidate, exactly 10 votes for vice president, and multiple results for a given candidate in different election returns.
Source: KAMI.com.gh