PPCRV volunteers get moral support in guarding votes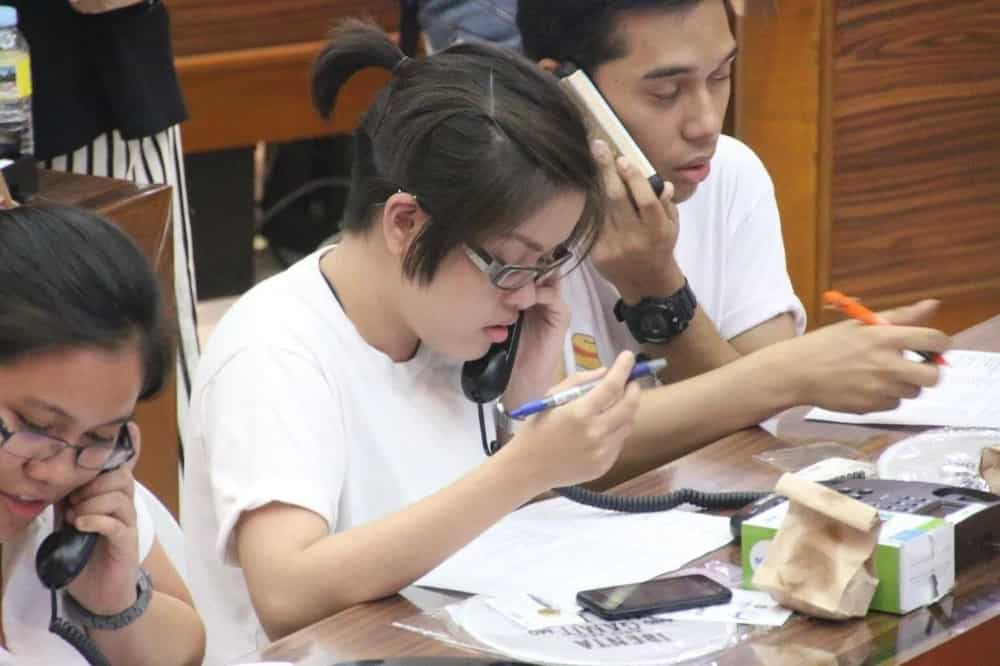 After days of tirelessly keeping tab of the elections, the Parish Pastoral Council for Responsible Voting (PPCRV) received moral support from retired Novaliches Bishop Teodoro Bacani Jr. for the "excellent  job" it has been doing.
In an interview with the Inquirer, Bishop Bacani said that he visited the PPCRV center on Friday as his way of showing support to the PPCRV volunteers.
 "I came to congratulate the PPCRV volunteers for an excellent job in guarding the votes," the bishop said.
Senator Bongbong Marcos asked the PPCRV to put a stop to the partial and unofficial count after votes started coming in from the regions where his rival, administration vice presidential candidate Leni Robredo, got more votes. Marcos was eventually overtaken by Robredo on Tuesday.
Responding to people casting doubt on the integrity of the independent parallel count, PPCRV spokesperson Anna De Villa Singson said that it was unfair for losing candidates to urge them to stop what they are doing with mere insinuations of cheating.
"To hear accusations that we did not do anything about the change in script on the transparency server hurts, as our volunteers lack sleep and two have died," Singson said.
Singson was referring to claims from the Marcos camp through lawyer Francesca Huang on Wednesday that a new script was introduced to the transparency server "from which the PPCRV obtain its data for the quick count," which "was able to alter the hash codes of the packet data."
In an interview with CNN Philippines, Singson directly rebutted the accusations. "I don't think there's any glitch because… we verified once the information started coming out… As far as we are concerned we have not experienced any glitch. And I'm not the only one there in PCCRV," she said.
"If they would have inserted that, they would have inserted that in the transparency server, and I don't know which server they are referring to. There are two servers–one in PICC and the other one is in our office. What I had done right away when I hear about the presser was I had all the security logs and all the CCTV footage checked… so we know who was inside the server room, who was there," she added.
The PPCRV Command Center at Pope Pius XII Catholic Center on United Nations Avenue in Manila houses a call center manned by volunteers who consolidate reports in shifts and who will move on to vote-canvassing as vote transmissions come in. The PPCRV handles Transmitted Election Returns as well as the unofficial total parallel count.
Source: KAMI.com.gh