The legendary ventures of the basketball superstar Lebron James go far beyond the National Basketball Association. He is a successful businessman, a kind role model to aspiring athletes, a generous philanthropist, and a highly sought-after endorser. What is the story of his success?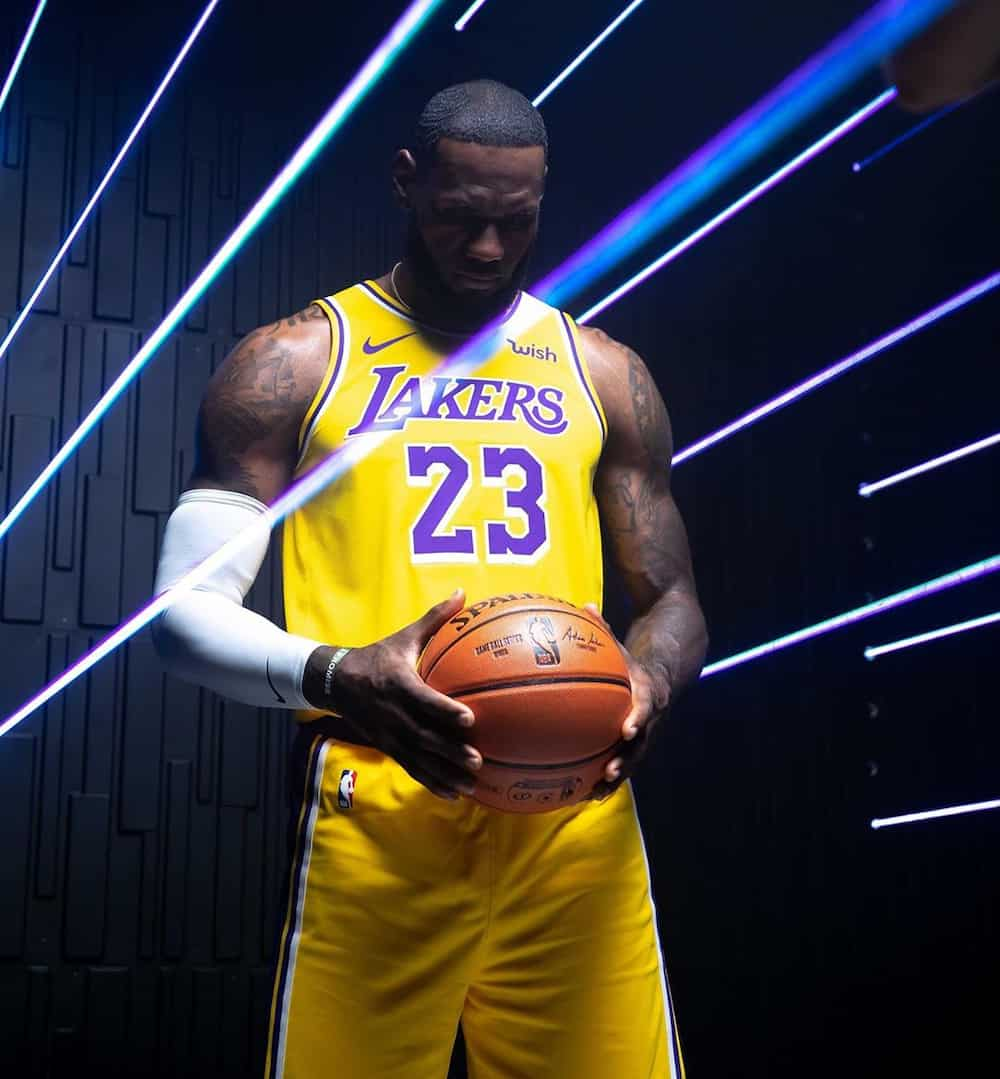 Lebron James is an American professional basketball player, businessman, movie actor, brand endorser, and political activist. He skipped on his college education to join NBA's Cleveland Cavaliers, where he proved to be a skilled player. James became one of the most awarded athletes in recent history, bagging several consecutive championships for his teams. After several years of massive success in the field of basketball, combined with incredible skills and physical stats, he is considered by many as the greatest basketball player of all time.
Profile summary
Name: LeBron Raymone James Sr.
Birthday: December 30, 1984
Lebron James age: 34
Birth place: Akron, Ohio, United States
Parents: Anthony McClelland and Gloria Marie James
Nationality: American
Ethnicity: African-American
Marital status: Married
Lebron James height: 203cm (6'8")
Net worth: $450 million
Personal life
Lebron James was born on December 30, 1984 in Akron, Ohio, where he also grew up. Childhood was rough for the aspiring athlete because his father was involved in a number of criminal cases and was not around to raise him. This left his mother, Gloria, to raise James by herself throughout their life struggles.
I don't have the words, I can't sit here and explain. I had my mother to blanket me, to give me security. [When I was] growing up, she was my mother, my father, everything. To grow up in a single-parent household, to see what she could do all by herself, that gave me a lot of strength. - Lebron James
READ ALSO: Swabe ng pass! Lebron James, nakamit na ang unang panalo sa Lakers
Due to their increasingly difficult living situation, Gloria had to find a better home for her son until she could get back on her feet. Lebron's football coach at the time, Frank Walker, agreed to take the young athlete to live with his wife and family.
Frank, later on, encouraged Lebron to join his first basketball team, the Summit Lake Community Center Hornets. During his early ventures into competitive basketball, he continued to stay with the Walker family. In his 6th grade, Lebron was able to move back with his mother.
The young athlete continued to stay with the Walker family on the weekends as he pursued a career in basketball.
Lebron James accolades
Lebron is universally recognized as one of the world's greatest basketball players because of his amazing physique and formidable skills in the sport. As such, he has acquired several accomplishments in his years as an NBA player. These are as follows:
NBA
Two-time NBA Champion: 2012, 2013
Two-time NBA Finals MVP: 2012, 2013
Four-time NBA Most Valuable Player: 2009, 2010, 2012, 2013
11-time NBA All-Star: 2005, 2006, 2007, 2008, 2009, 2010, 2011, 2012, 2013, 2014, 2015
Two-time NBA All-Star Game MVP: 2006, 2008
Nine-time All-NBA First Team: 2006, 2008, 2009, 2010, 2011, 2012, 2013, 2014, 2015
Two-time All-NBA Second Team: 2005, 2007
Five-time NBA All-Defensive First Team: 2009, 2010, 2011, 2012, 2013
NBA All-Defensive Second Team: 2014
2004 NBA Rookie of the Year
2004 NBA All-Rookie First Team
2008 NBA Scoring Champion
International
Two-time Olympic Gold Medal winner: 2008, 2012
2004 Olympic Bronze Medal winner
2006 FIBA World Championship Bronze Medal winner
2012 USA Basketball Male Athlete of the Year
How many rings does Lebron James have?
Lebron James has acquired three rings throughout his career as a basketball player. In the field of basketball, a ring is awarded to each of the members of the team and their coach for each championship won. It is awarded by the National Basketball Association.
He acquired two rings with Miami Heat in 2012 and 2013. He received a third one with the Cleveland Cavaliers in 2016.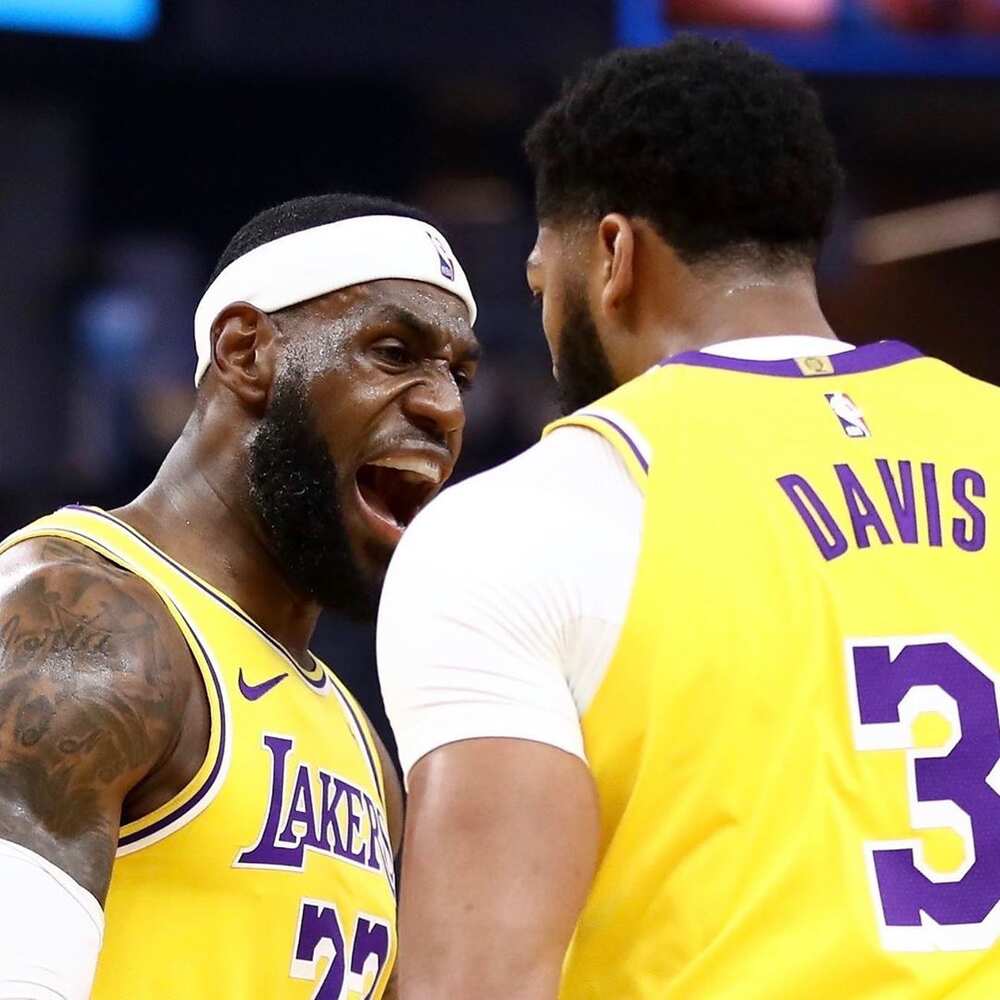 Lebron James net worth
Off the court, James has been a very prominent endorser of major companies such as Coca-Cola, Nike, Samsung, Beats Electronics, among others. Talking about businesses, he also founded his own production company (SpringHill Entertainment) and media company (Uninterrupted)
In 2018, global media company Forbes estimated the athlete's net worth to be at $450 million. Lebron, who has been playing basketball for sixteen years, built his wealth on his hefty salary as a massively successful athlete, brand endorser, and businessman.
Lebron James wife
In 2013, Lebron married his high school sweetheart, Savannah Brinson. The couple met during the time when he was on the rise as a basketball player at St. Vincent - St. Mary High School in his hometown of Akron, Ohio.
Savannah was a cheerleader and a softball player from another school when the athlete asked her out to a basketball game. The two eventually started dating and went steady as he pursued his basketball career with the Cleveland Cavaliers in 2003.
Lebron James son
LeBron James Jr. is the oldest son of Lebron James and Savannah James. His nickname is "Bronny" and he was born on October 6, 2004. The 15-year-old prodigy is currently pursuing his high school education at Sierra Canyon School in Chatsworth, Los Angeles.
Following the footsteps of his father, the athlete's son already made his way into the basketball arena at an early age. The aspiring athlete played for the Miami City Ballers at the 2014 Amateur Athletic Union Championships. He continues to pursue a career in basketball with the union.
The athlete's younger son, Bryce Maximus James, was born on June 14, 2007. He attends the same school as his older brother, and in recent news, was considered the "best shooter in the household" by his father.
READ ALSO: Lebron James warns about his patience as Lakers suffers another loss
The Lebron James foundation
The LeBron James Family Foundation which is based in Akron, is a charitable institution that holds events such as bike-a-thons to raise funds for various charity causes. According to their Executive Director Michelle Campbell, the foundation's mission is to
"positively affect the lives of children and young adults through education and co-curricular educational initiatives. We believe that an education and living an active, healthy lifestyle is pivotal to the development of children and young adults".
In line with this goal, the foundation has generously provided full scholarships to the University of Akron, given that the recipients meet specific academic requirements.
The I Promise School, a public school supported by the LeBron James Family Foundation, opened last year in Akron, Ohio.
Lebron James salary and net worth
According to Forbes, the star signed a four-year, $153 million contract with the Los Angeles Lakers last year. He continues to be an active endorser for major brands. The total money he earns from endorsements, as at 2019, is $53 million. His salary/bonuses amount to $35.7 million
The athlete is currently set to appear as one of the main cast in the live-action space comedy film Space Jam 2. In the movie, that is set to be released theatrically in 2021, he will appear alongside other players of the NBA including Anthony Davis, Klay Thompson, Chris Paul, and Damian Lillard.
Lebron James is currently balancing his life as a parent, husband, athlete, endorser, and philanthropist.
READ ALSO: Lebron James warns about his patience as Lakers suffers another loss