MILF congratulates Duterte, first Mindanaoan president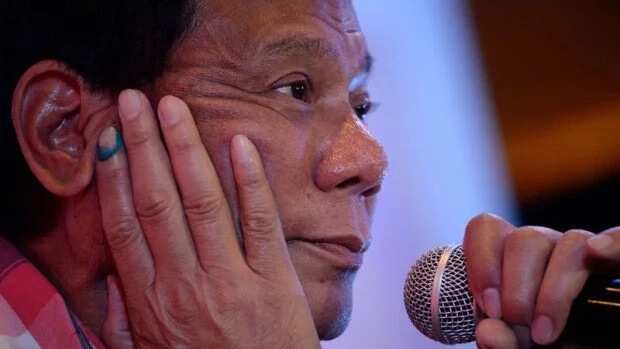 The Moro Islamic Liberation Front (MILF) congratulates presumptive President-elect and Davao City Mayor Rodrigo "Digong" Duterte through a letter given after the May 9 national elections.
"On behalf of the Moro Islamic Liberation Front (MILF) and the Bangsamoro people, it is with great pleasure and gladness on my part to extend our heartfelt congratulations to you on your historic victory," Al Haj Murad Ebrahim, MILF chair, wrote.
He considered the mayor's victory as historic as he is the first man from Mindanao to win the presidency.
"It is indeed a historic victory because for the first time in the history of this country, a true son of Mindanao in whose veins Moro blood runs is now the 16th president of the Republic of the Philippines," Murad said.
The MILF admitted that it overwhelmingly supported Duterte's candidacy because of his stand on the Bangsamoro Basic (Bill).
"The MILF as a revolutionary organization that represents our people's struggle for self-determination, remains highly optimistic and confident that your victory would carry with it our hopes and aspirations for peace and justice in Mindanao. Your defense of the Bangsamoro Basic Law (BBL) before and during the election campaign has in fact infused these optimism and confidence among our people, which should explain why they overwhelmingly supported your candidacy," Murad said.
"Furthermore, your message of justice, freedom, equality and social justice resonates with our aspiration for genuine change. This was emphasized when we signed the Framework Agreement on the Bangsamoro (FAB), and subsequently the Comprehensive Agreement on the Bangsamoro (CAB), wherein it is stipulated as a matter of fundamental principle that the 'status quo is unacceptable' to both the MILF and the GPH. Your platform for system change precisely captures this principle," Murad said.
"It is thus in our best interest that your advocacy for federalism entrenches our aspiration for genuine self-rule in our homeland through the implementation of the CAB to put an end to the debilitating conflict that breeds anarchy and stimulates the rise of extremism," Murad added.
The mayor has been in communication with the leaders of the MILF.
When he visited the Moro group's camp on February 27, they referred to him as the "next president."
RELATED:
US to work with PH and Duterte
Source: KAMI.com.gh