Chris Evans is one of the most successful actors in the world. Most may know him from his superhero roles as Captain America and the Human Torch. Despite this knowledge, a majority of his fans cannot tell you extra details of his life such as his age, birthday, or spouse. Do you know any of these details regarding this professional actor?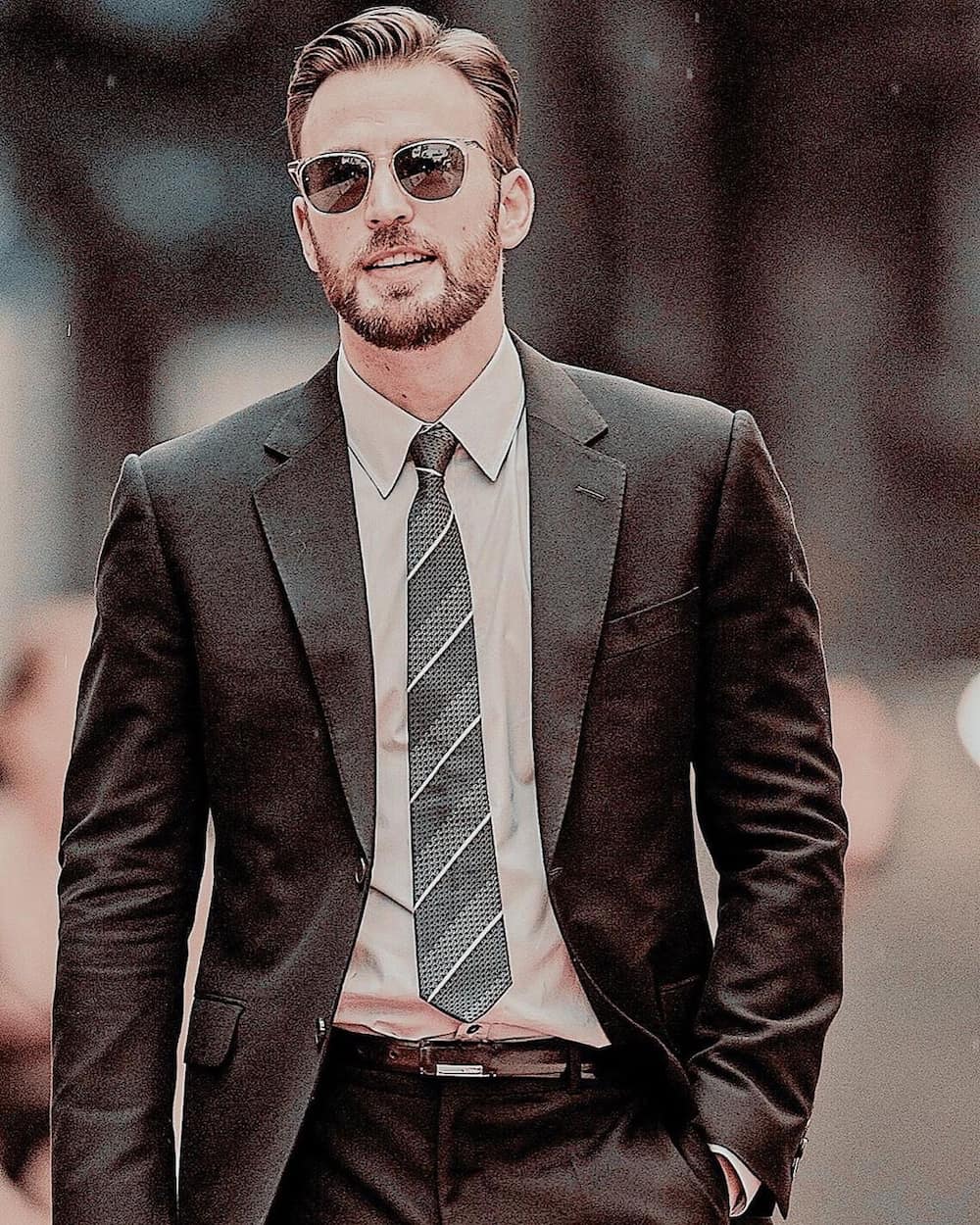 If you are a Marvel fan, then I bet you have come across several films that Chris Evans has featured in. He is among the best actors when it comes to portraying superheroes.
Chris Evans profile summary
Full name: Christopher Robert Evans
Date of birth: 13th of June in 1981
Age: 38 years old
Zodiac sign: Gemini
Birthplace: Boston, Massachusetts, USA
Parents: G. Robert Evans III and Lisa
Siblings: Carly, Scott, and Shana
Nationality: American
Height: 6 feet 0 in (183 centimetres)
Profession: Actor, voice actor, film director, and film producer
Net worth: $70 million
Chris Evans early life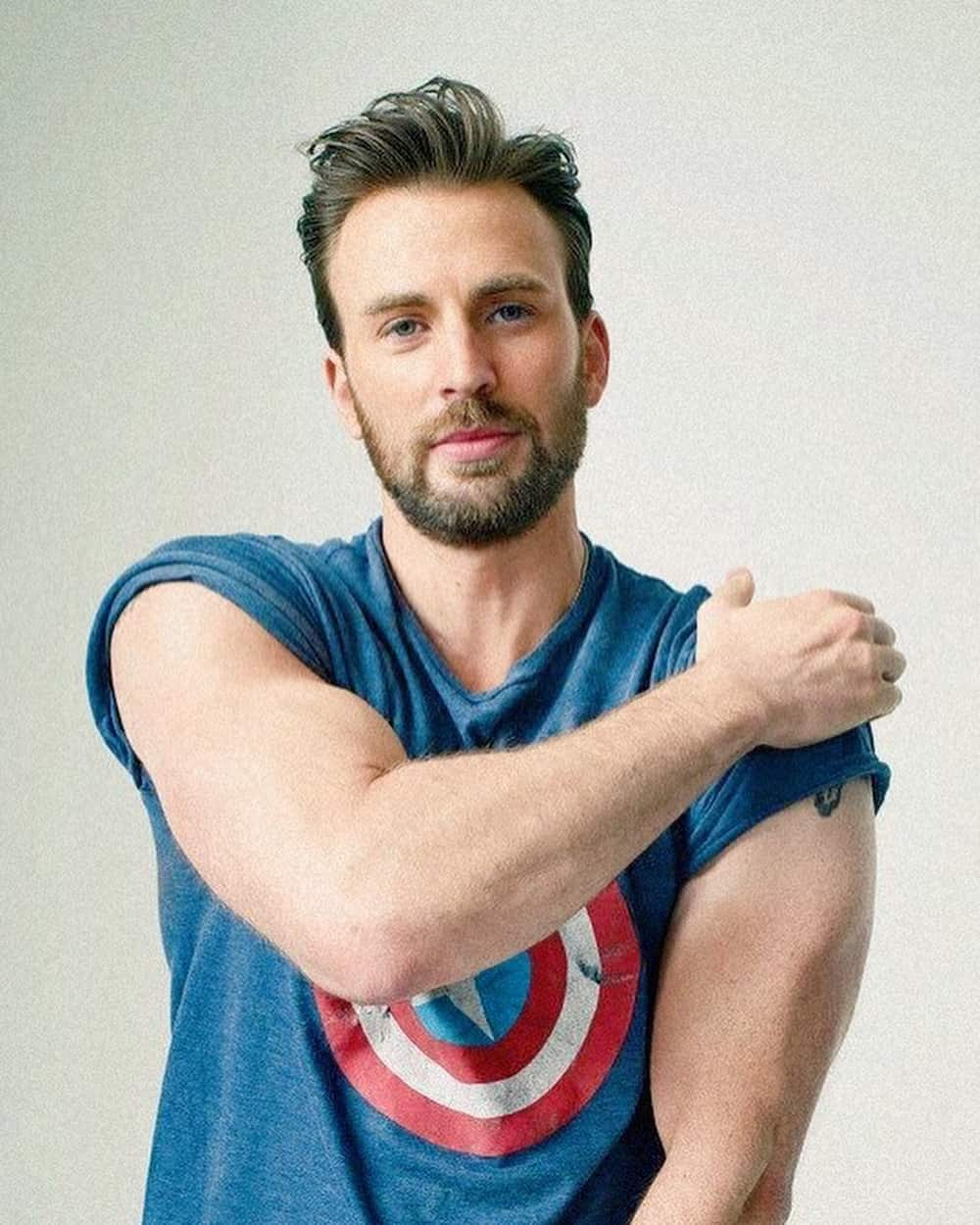 The dashing Captain America was born in Boston, Massachusetts. He is the son of G. Robert Evans III who works as a dentist, and Lisa, who used to work at the Concord Youth Theatre. The actor's uncle is a congressman who goes by the name Mike Capuano.
G. Robert Evans III is of half German and half English, Welsh, and Scottish ancestry. Lisa, on the other hand, is half Irish and half Italian. Chris has an older sister known as Carly and two younger siblings, a brother known as Scott, who is also an actor, and a sister known as Shana.
Chris and his family relocated to suburban Sudbury when he turned eleven years old. Evans gained an interest in acting because his elder sister Carly was venturing into the acting scene. Following her footsteps, Chris began making appearances in school plays. While he was attending Lincoln-Sudbury Regional High School, the good-looking actor acquired a role in The Winter's Tale. His drama teacher was fascinated by his performance and skill and termed his performance as "Leontes."
He continued to feature in more plays but eventually relocated to New York to attend the Lee Strasberg Theatre Institute. He made friends who advised him to take up an internship program at a casting office. Christopher took up the program, and he went ahead to befriend some of the agents. The aspiring actor ensured he regularly communicated with the agents and soon enough, one of the agents signed him as a client. The opportunity made him shift from making stage appearances to now making screen appearances. He began auditioning for roles in various television series and movies.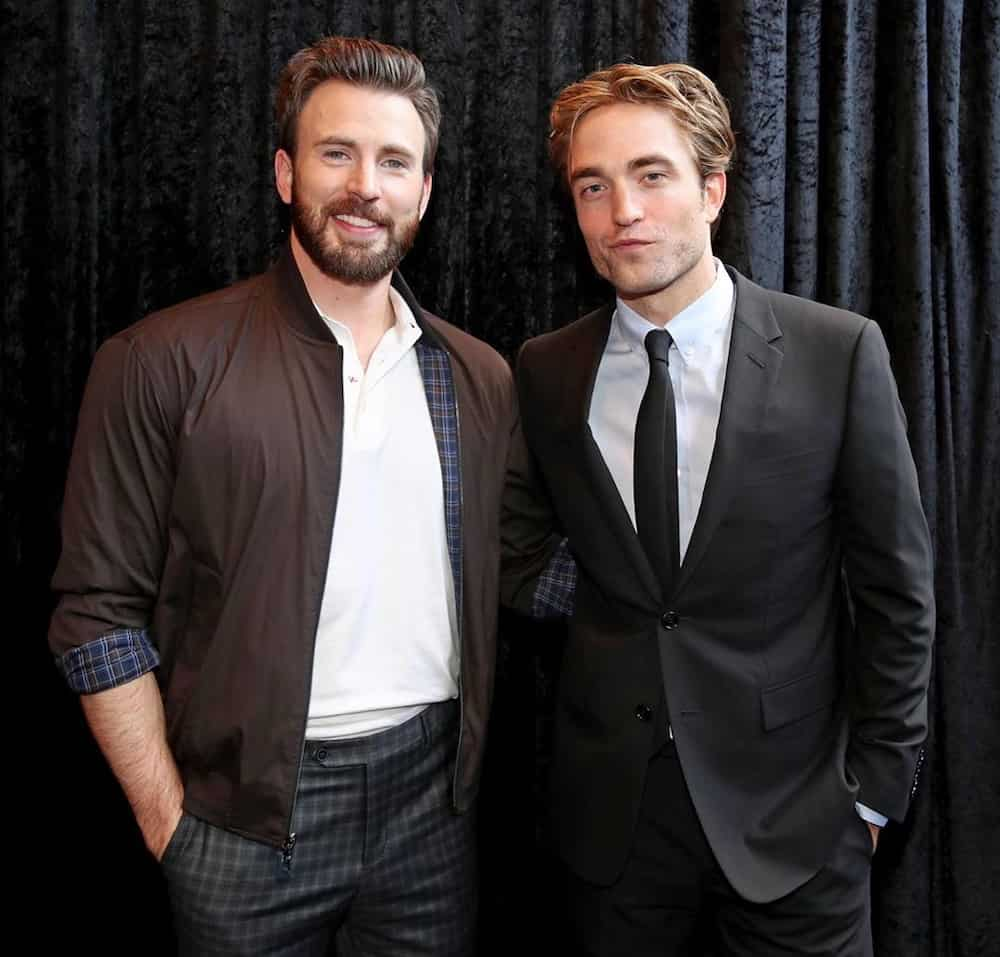 Christopher landed one of his first roles in the 2000 television series known as The Fugitive. It was a remake of the 1960s film. The opportunity opened up doors for him, and he started acquiring small roles in various films. These films include Cherry Falls of 2000 and The Newcomers of 2000 too. He later appeared in his first significant feature in Not Another Teen Movie of 2001. In this movie, he played the character of a jock who made a bet that he could turn an infamous and shaggy girl into a prom queen.
READ ALSO: Vice Ganda bio: age, family, life story, does he have a cosmetics line?
His role was so amazing because after then, he began making numerous appearances in various television series and films. The list of the movies and television series that Chris has made appearances in is very long.
Chris Evans movies list entails films such as The Perfect Score of 2004, Eastwick of 2002, Cellular of 2004, and Fantastic Four of 2005. Chris Evans Captain America has also made appearances in The Nanny Diaries of 2007, Street Kings of 2008, and The Loss of a Teardrop Diamond of 2008.
The Eastwick cast member is famous for his role in Captain America: Civil War, Avengers: Age of Ultron, Captain America: The Winter Soldier, Avengers: Infinity War and Avengers: Endgame.
Chris Evans age and stunning height
Chris was born on the 13th of June in 1981 in Boston, Massachusetts. His birth name is Christopher Robert Evans. He is 38 years old. Chris Evans height is 6 feet, which is around 1.83 meters.
The romantic life of Christopher Robert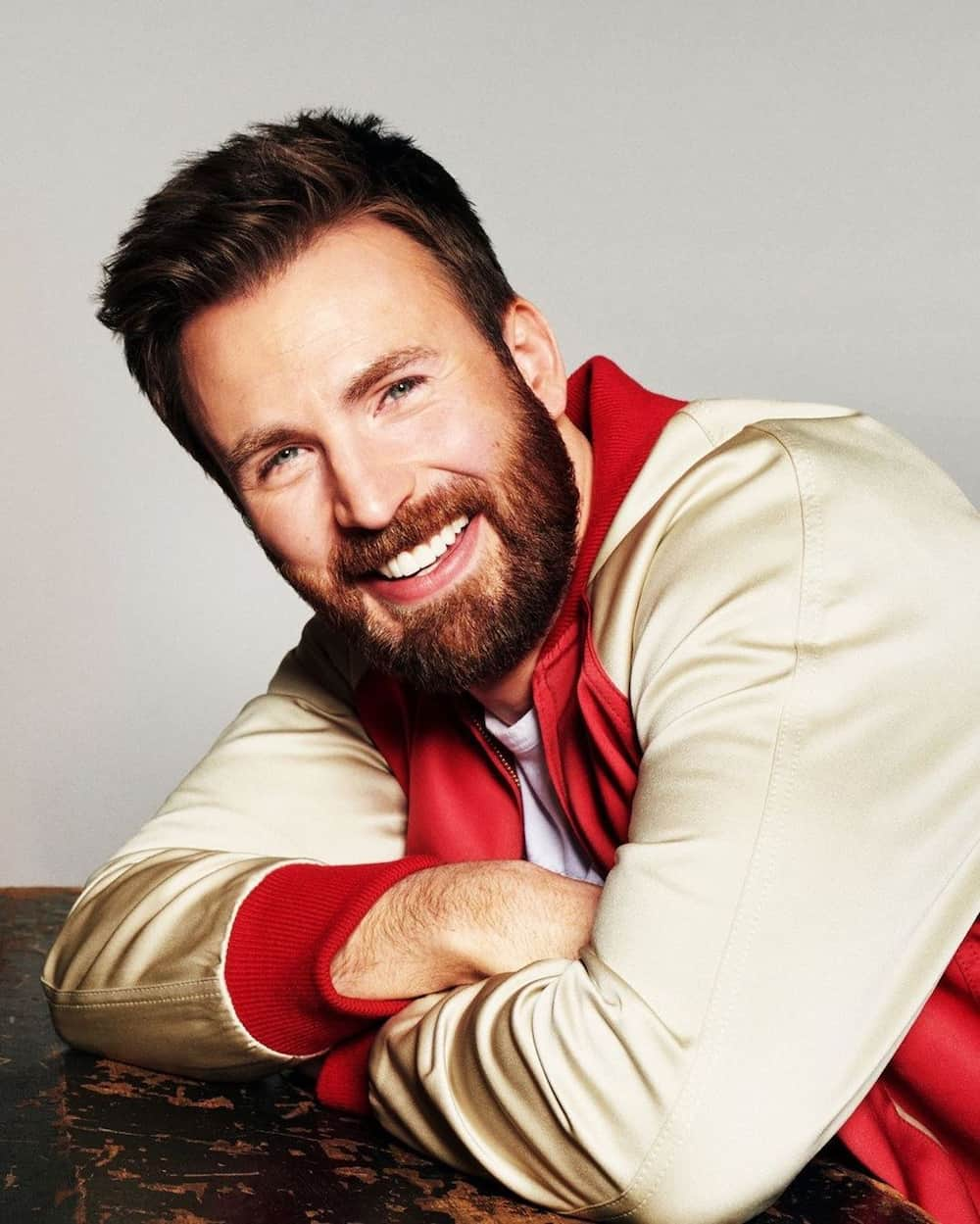 Most fans are always on Robert's case because they want to know who he is dating, who he has married, or if at all he has kids. This is nothing unusual since Chris is a favorite amongst most people worldwide. Back in 2001, Robert was in a long-term relationship with the gorgeous actress Jessica Biel. The two dated from 2001 to 2006. However, things did not work out for the two, and they called it quits.
Robert went ahead to date actress Jenny Slate in an on-and-off relationship. The two met on the set of the exciting film The Gifted. In 2017, the duo was spotted spending the holiday season together. However, things were not looking good for Chris Evans Jenny Slate relationship in the following spring, and they were reported to have called it quits.
Robert has also been rumoured to have been in a relationship with other actresses like Lily Collins and Minka Kelly. As per now, it is hard to pinpoint who Chris Evans girlfriend is because he has not revealed if he is dating or not. If he is indeed dating, then Chris has done a remarkable job at keeping his relationship away from the spotlight.
Chris Evans net worth and salary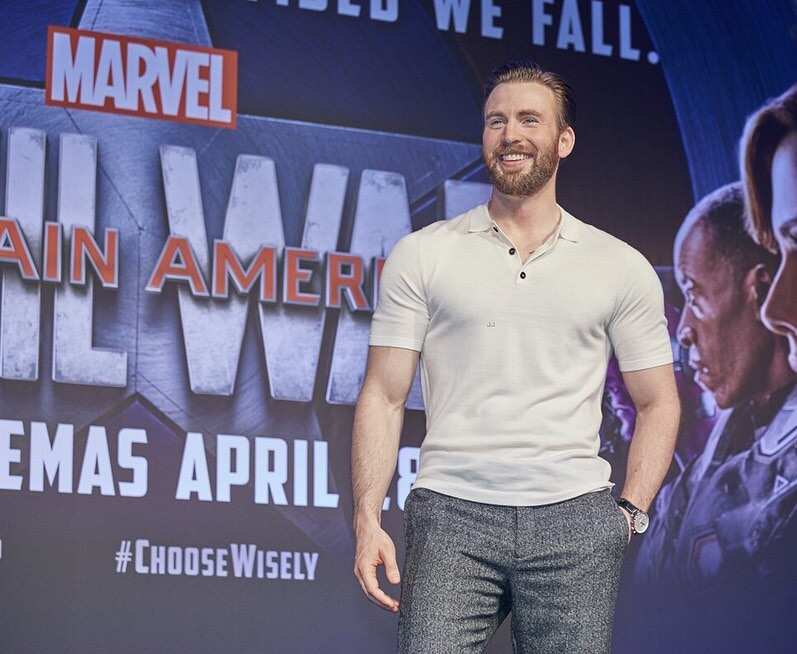 Due to the impeccable talent of this actor, most of his fans have the assumption that his salary is skyrocketing and that he has a high net worth. When Chris made his first appearance in the prominent film Captain America, he acquired a relatively-paltry wage of $300,000. In other blockbusters which entail, Captain America: Civil War, Avengers: Infinity War and Avengers: Endgame, Robert earned $15 million. When you combine all his work at the Marvel Cinematic Universe, you will realize that Evans has likely made a total of around $75 to $100 million.
Between June 2018 and June 2019, the total earnings of Evans from his numerous endeavors were $44 million. The figure was high enough to make him be ranked among the highest-paid actors across the globe. This Avengers: Endgame cast member has a net worth of $70 million.
Chris Evans Twitter handle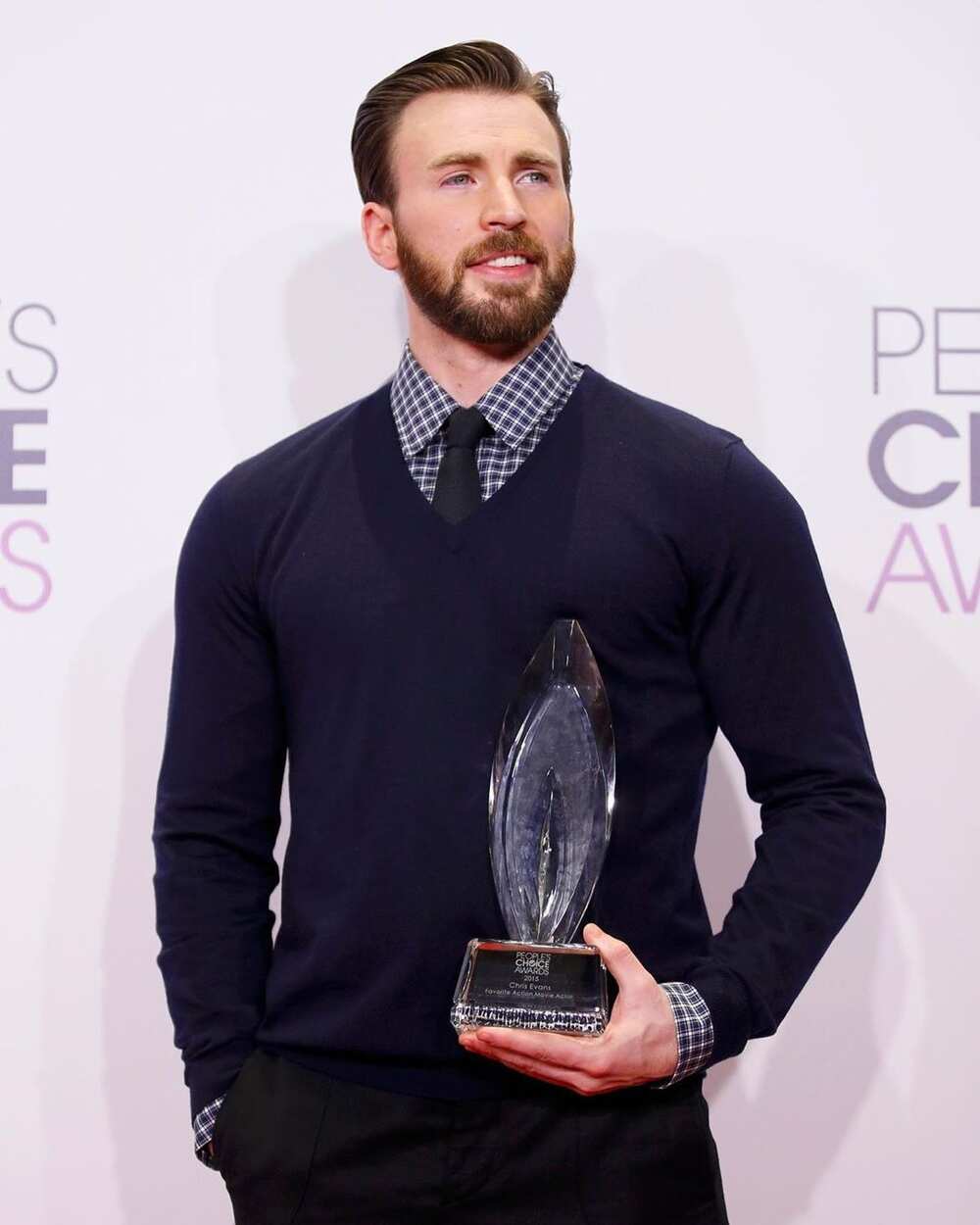 Robert is very active on his Twitter page, and he uses the handle @ChrisEvans. He uses this platform to share his liberal opinions. Back then when Donald Trump was elected the president of America, the actor made a tweet referring to that night as very embarrassing. He further wrote that Americans had allowed a bully to determine their course. You can also get to see a few pictures of this good-looking actor and his rescue boxer from his page.
Although most people are aware that Chris Evans features in Captain America, they, however, do not know his real name. Therefore, you should not be surprised should you come across searches online such as: 'What is the real name of Captain America?' or 'Who plays Captain America?' It is the one and only elegant Christopher Robert Evans.
READ ALSO: Pia Wurtzbach bio: age, height, current boyfriend, what did she do when she was Miss Universe?