US to work with PH and Duterte
The United States of America on May 13 has congratulated presumptive president-elect Rodrigo Duterte for winning one of the most successful elections in Philippine history.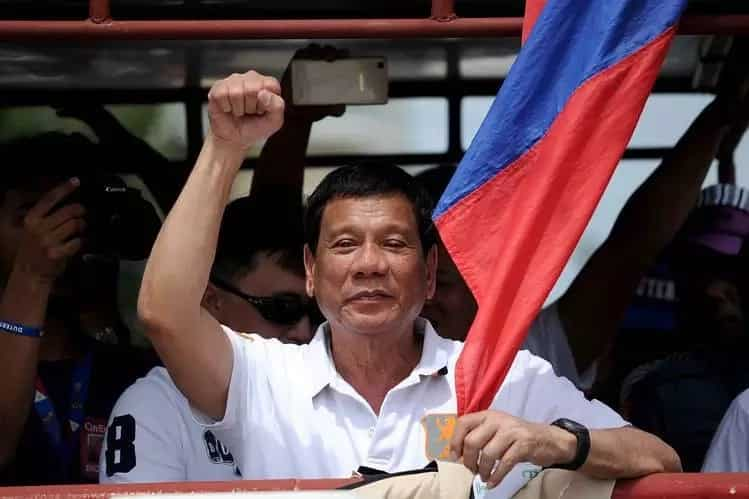 This election has been commended for having the most turn out of voters, and the least cases of issues of fraud.
The US issued a statement sincerely congratulating the people of the Philippines for the outcome of this this year's election saying that the record-setting number of voters is a testament to the country's vibrant democracy.
"The United States looks forward to continuing to deepen our bilateral partnership with the new administration as we address common challenges and issues of mutual interest," the US embassy in Manila said in a statement issued yesterday.
While the presidential race has been concluded early with Duterte's unbeatable and enormous lead, the country still faces a very contentious vie presidential race where Camarines Sur Rep. Leni Robredo holds a tight lead of 200,000 votes over Sen. Bong Bong Marcos with 95.5% of total precincts reporting as of May 13.
The US State Department Spokesperson, Elizabeth Trudeau, said that the US is very keen to work with the next Philippine President.
Contrary to political forecasts by different camps due to Duterte's earlier remarks on cutting ties with the US and AUS after their ambassadors criticized him for a joke he made regarding the jailhouse rape of a missionary, the United States continued to emphasize its long history of alliance with the Philippines and its shared commitment to uphold democratic values.
Meanwhile Duterte made remarks on bi-lateral talks with China regaring territorial disputes weeks before the election gave the impression of cutting off the US' involvement, but later on he also expressed his openness to multi-lateral talks. This may have given reassurance to the relationship between two nations.
RELATED:
Duterte starts crack down on drugs
Source: KAMI.com.gh