No favors for relatives, friends - Duterte
Presumptive President and Davao City Mayor Rodrigo "Digong" Duterte firmly cautions his relatives and friends not to come near him for any favor or request once he officially starts his term as president of the country.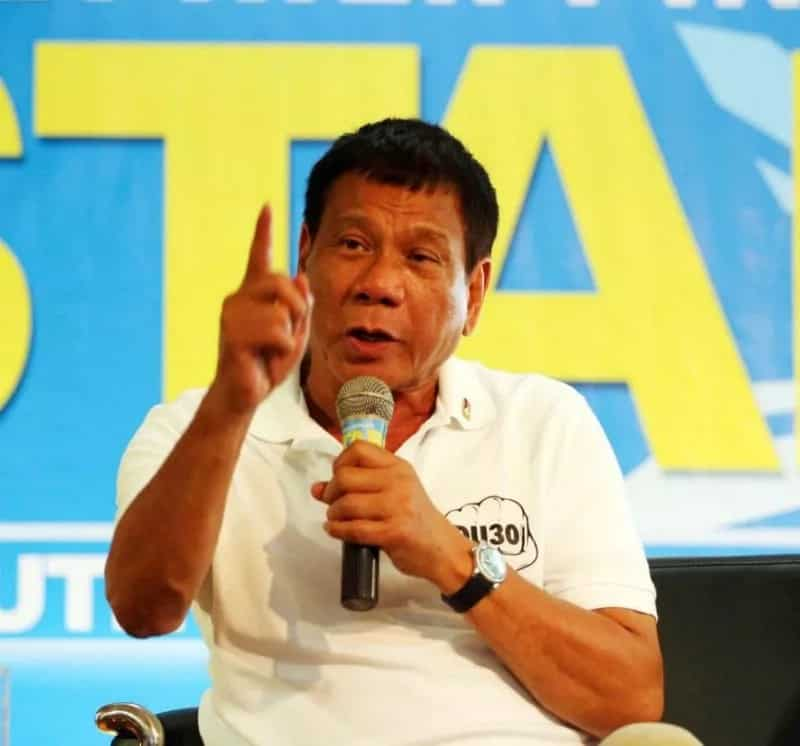 "To my relatives and friends, do not ever come to me for any favor. Because you would not get any from me," Mayor Duterte said.
He said that they will just be disappointed because he would not do anything for them. He can even embarrass them if they continue asking for favors.
He ensured that everyone should go through lawful processes.
The mayor also detests favors demanded by both military and police officials for promotion or assignment.
"Do not come to me because you want to be promoted. There is the Board of Generals that will determine the merit of the promotion," Duterte said.
He also promised to work on increasing the salaries of the police and military so they would not be enticed in involving themselves in unlawful practices.
Meanwhile, Mayor Rodrigo Duterte is supported by the Armed Forces of the Philippines as assured by them on Thursday.
"The AFP, as professional military organization, respects the choice of the Filipino people and will remain solid behind the Constitution and our democratic institutions," the AFP said in a press statement.
The AFP said in a statement that it is prepared to execute the new president's peace and security policies.
"We will follow our Commander-in-Chief and will implement the new President's peace and security policies, especially those that will bring the conflicts that ail the country for decades to their just end," it added.
Duterte maintains his staggering lead in the presidential race as mirrored in the partial and unofficial voting results in the Commission on Elections (COMELEC) Transparency Server.
RELATED: Did Binay really concede to Duterte?
Source: KAMI.com.gh