Duterte to bring change in PNP
Once presumptive President and Davao City Mayor Rodrigo "Digong" Duterte seats in office, he is to push for reforms within the Philippine National Police (PNP) to attain his guarantee of suppressing crimes and drugs in three to six months.
Atty Salvador Panelo said that policemen who are lazy will lose their jobs under Mayor Digong's administration.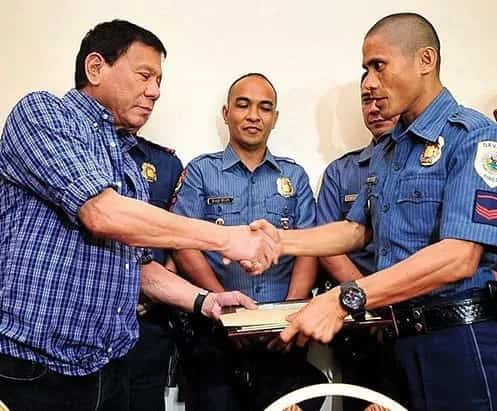 "Unang-una, aayusin niya iyong PNP. Iyong mga tamad sa PNP tatanggalin niya. Pangalawa, alam ninyo may problema tayo sa mga gamit ng mga pulis, iyong gamit sa mga behiklo, iyong pag-respond ng mga pulis ay palaging late. Iyon ang gagawin ni President Duterte," Atty. Salvador Panelo said in a media interview.
Atty. Panelo assured the public of the attainability of the mayor's goal to suppress crime rates in just three to six months because he did it in Davao City, without taking into consideration that Duterte has been mayor of Davao for more than six years, the term he is going to finish as president.
"Now, with respect to crime rate, whether or not Duterte can reduce the crime, ay nagawa na niya ito sa Davao. So there is no question, if he can do it nationally. Mas lalo na naging president na siya ngayon, pangalan pa lang ni Duterte nanginig na sila," he said.
Atty. Panelo also said that the rate of crimes such as murder, homicide, rape, kidnapping, robbery, and smuggling are to be determined to monitor the mayor's progress.
"Ang mahalaga ay makita mo nag-decline," Panelo said.
Presumptive President and Davao City Mayor Rodrigo "Digong" Duterte is also considering to overhaul the three-decade-old 1987 Constitution of the Philippines and propose a shift to a federal-parliamentary form of government, said Peter Laviña on Tuesday, May 10.
"There will be a major rewriting of the constitution," Lavina said.
"We have seen the failure of the presidential form (of government)," he added.
Mayor Duterte will request the Congress to pass a law for the election of members to a constitutional convention that will draft the necessary amendments to the charter. This will be done within the first six months of his term.
RELATED: Duterte to impose FOI as first executive order
Source: KAMI.com.gh