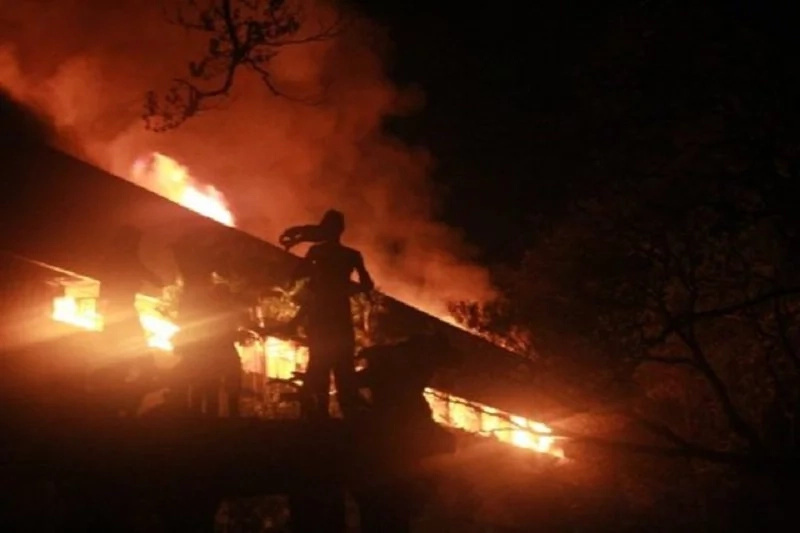 Faculty center burned, cause unknown
The faculty center at UP Diliman caught fire early Friday midnight, according to the Philippine Collegian, the student publication of UP Diliman. The fire reached 5th alarm by 1:40 AM according to the Metropolitan Manila Development Authority.  There were no casualties
https://twitter.com/phkule/status/715639787021946880
According to an ABS-CBN news report, classes have been suspended. The cause of the fire is still unknown, however firefighters suspect that it might be due to old or faulty electrical wiring.
https://twitter.com/phkule/status/715610692758274048
The fire was declared officially under control at 4:40 AM. Around five fire trucks arrived first on scene. When the fire reached it's peak, there were around twelve trucks.
https://twitter.com/phkule/status/715596722810925056
Research lost in historically significant building
The UP Diliman Faculty Center (FC) housed more than 200 faculty members. Inside the FC were irreplaceable research that got destroyed throughout the process as well as the grades of students and other important documents. "Know that the biggest loss has been in terms of all the records, all the papers, and that can never really be replaced," said UP Diliman Chancellor Michael Tan.
The building, which was erected in 1960, has seen many historical events throughout the march of time in the Philippines. One of which was during the Martial Law era, where meetings would take place.
This is the third building since 2014 that has caught fire. The Bureau of Fire Protection has yet to say the estimated property damage cause by the fire.
Source: Kami.com.ph