Comelec confirms server script alteration
The Commission on Elections (Comelec) confirmed on Thursday that the transparency server script was changed to correct the name of one of the electoral candidates.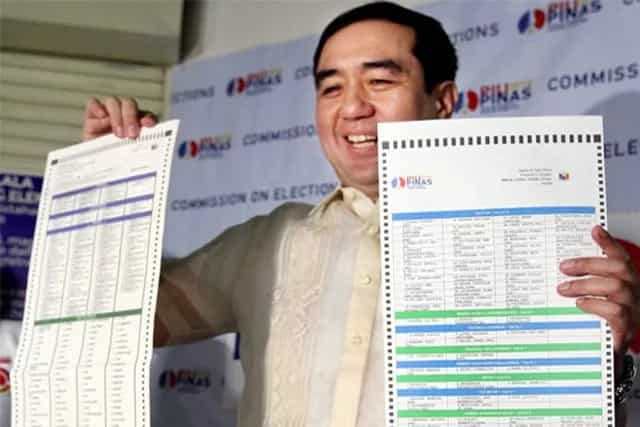 Comelec chief Andres Bautista said a character in the server was altered to correct the name of the late Roy Señeres. According to him an official from technology provider Smartmatic modified the glitch from "?" to an "ñ". However, it did not affect the data and data reception of the transparency server.
"Ang sabi sa akin, wala itong magiging epekto sa source code na ginagamit ng ating sistema," Bautista said in a radio interview.
He also requested Smartmatic to clarify what happened chiefly to the camp of vice presidential candidate and senator Ferdinand "Bongbong" Marcos Jr. whose camp suspected that a new script "was introduced to the transparency server," verifying the anomaly ," which allegedly "altered" the hash codes of the Comelec's data.
The camp of Marcos said on Wednesday that their candidate led about 1 million votes versus his rival Leni Robredo during the first count of votes and then started to erode "at a rather distinctive pattern" after the script was introduced.
Meanwhile, The National Movement for Free Elections (NAMFREL), backed Comelec's claim that the results in the transparency server were not changed by the script.
"Namfrel is entitled to one copy of the printed ER. Our Systems Group has not found any discrepancy so far and that despite the mismatch of the data pack coming from the Transparency server via its mirror, THERE IS NO CHANGE in the actual values of each ER. Namfrel's crowd sourced data shows consistency of the ER values as well," the group said in a statement.
"The allegation on fraud is focused on the problem on the hash code. All parties have copies of the ERs from the transparency server. It would be prudent if they can show even a single VCM/ER changed during the time they are complaining about the error."
Namfrel turned the tables on Smartmatic for the last-minute alteration of script which generated distrust on the process.
Source: KAMI.com.gh