Kaya Natin! defends Robredo, challenges Marcos
Members of the Kaya Natin! movement condemned the malicious allegations of cheating made by Senator Bongbong Marcos against Camarines Sur Representative Leni Robredo and the Commission on Elections.
In a statement of support, Kaya Natin! champion Migs Dominguez said that Marcos has failed to present "clear, concrete evidence" of electoral fraud and challenged the camp of the senator to justify its allegations.
"We strongly condemn the allegations of cheating and electoral fraud made by the camp of Senator Bongbong Marcos [against] the camp of Rep. Leni Robredo and the Comelec," Dominguez said.
"Ever since these malicious allegations have been made in public, the Marcos camp has not presented any clear, concrete evidence to back up their claims. As in any accusation made, we challenge the Marcos camp to justify their allegations with facts and not mere hearsay," he added.
Dominguez was awarded champion of good governance by the non-governmental organization.
Kaya Natin! is a movement composed of Filipinos from different sectors that aim to espouse genuine change and ethical leadership in our country. It promotes transparency, social accountability, people empowerment and electoral reforms.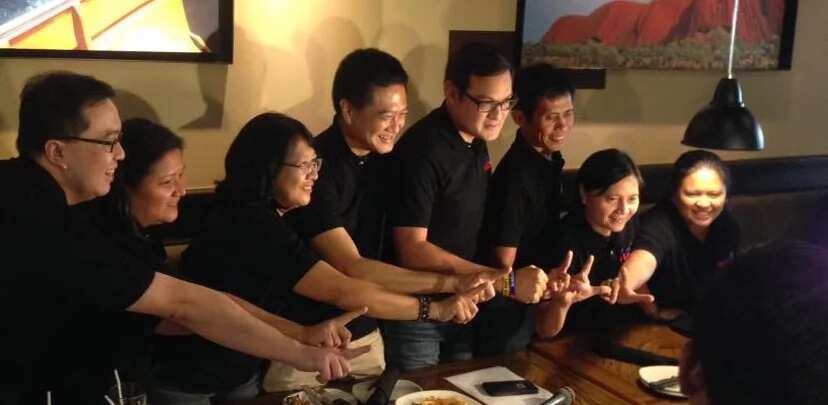 Dominguez, who is a former Saranggani governor, said that he was offended by Marcos camp's insinuations that Robredo's lead was a result of vote rigging in Mindanao.
"We take offense at the fact that the Marcos camp has alluded that there was cheating in Mindanao, which gave rise to Leni's lead," Dominguez said, "Huwag ninyo kaming tawaging mandaraya."
He also said it was not Robredo but Marcos who would do anything to win the vice presidency because of his ambitions to become president.
Dominguez said it is time for the country to be run by leaders who come from the grassroots, referring to the tandem of Robredo, who was a volunteer lawyer for the marginalized sector before being elected into public office, and president-elect Davao City Mayor Rodrigo Duterte.
"As Rody and Leni come from the provinces, it is high time for the provinces to receive their fair share of development," Dominguez said.
"Let's move forward, stop the divisiveness, and look forward to the Duterte-Robredo administration," he added.
Source: KAMI.com.gh