Filipinos rebel against government with balot selfies
Sometimes Filipinos are quick to come up with the weirdest, corniest jokes. This time, with 'balot' or ballot selfies.
In the beginning, there were two Kapamilya celebrities, Daniel Padilla and Kathryn Bernardo, and as with most first timers, they eagerly joined the herd of people lining up to vote as soon as the 2016 Philippine Elections opens.
Unfortunately, they unwittingly attracted outrage on social media after posting selfies with their voting ballots for the elections on social media.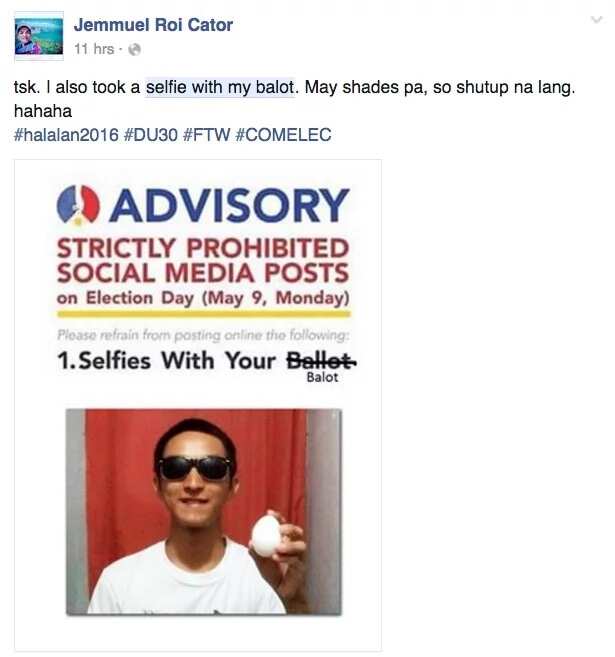 The country's Commission on Elections (COMELEC) has rigid rules and regulations – one of which is that taking a photo with your shaded ballot is strictly prohibited. COMELEC went as far as investigating nine cases among overseas voters.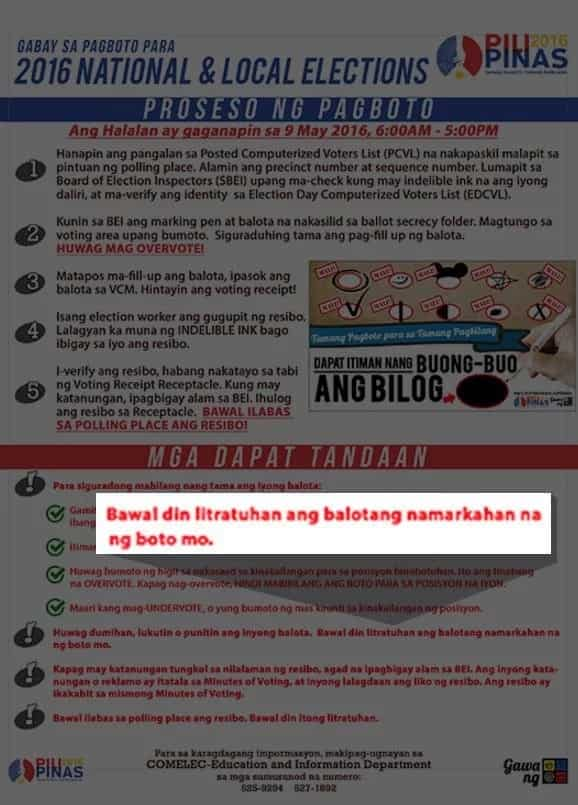 Anyone found in violation of these rules can face a generous penalty of one to six years in prison.
After talking to the two celebrities, however, COMELEC concluded that no violations were committed, since the ballots were not shaded yet.
Netizens then thought of following in their footsteps. Voters started posting selfies with balots (duck emrybo eggs) to show that they, too, could take a selfie with their "balot" and get away with it. Some netizens have even gone as far as "shading" their "balot" with black marker to REALLY try their luck.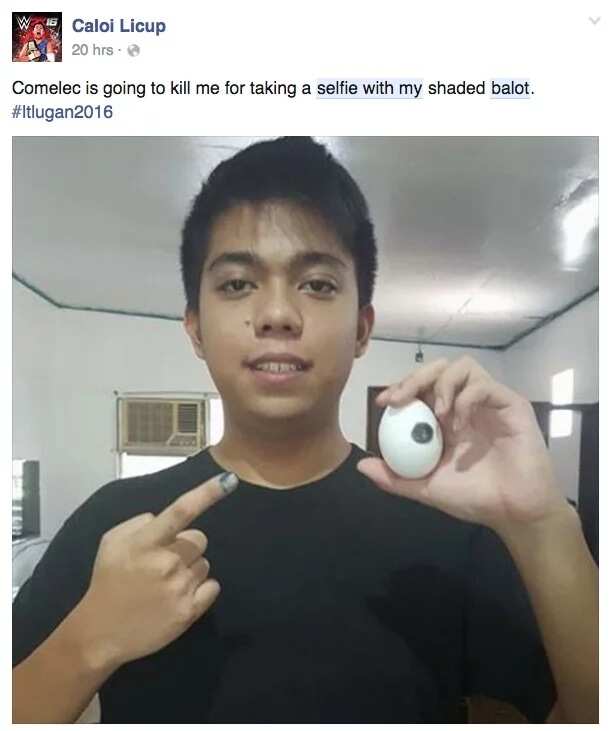 The "balot selfie" phenomenon, if you haven't guessed it yet, is borne out of the clever (and slightly corny) word play between the similarities of "balot" and "ballot".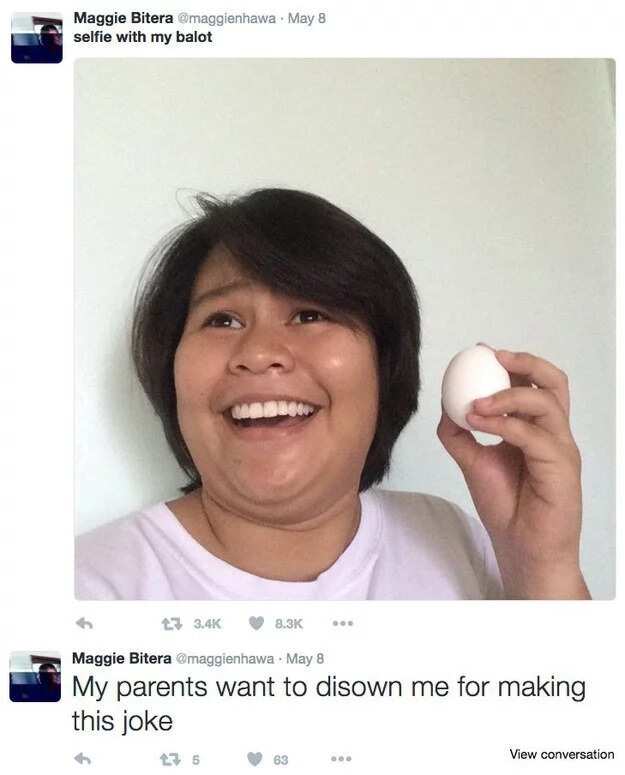 "I came across the news of KathNiel having them and their ballots pictured. The fuss about it being illegal to post pictures of ballots as a rule by COMELEC made the news viral. And with that, I just thought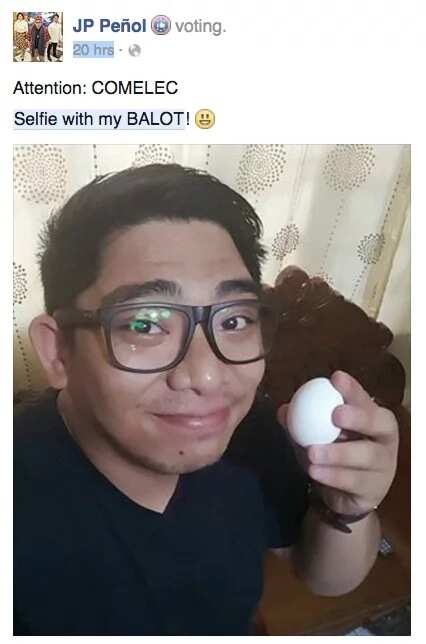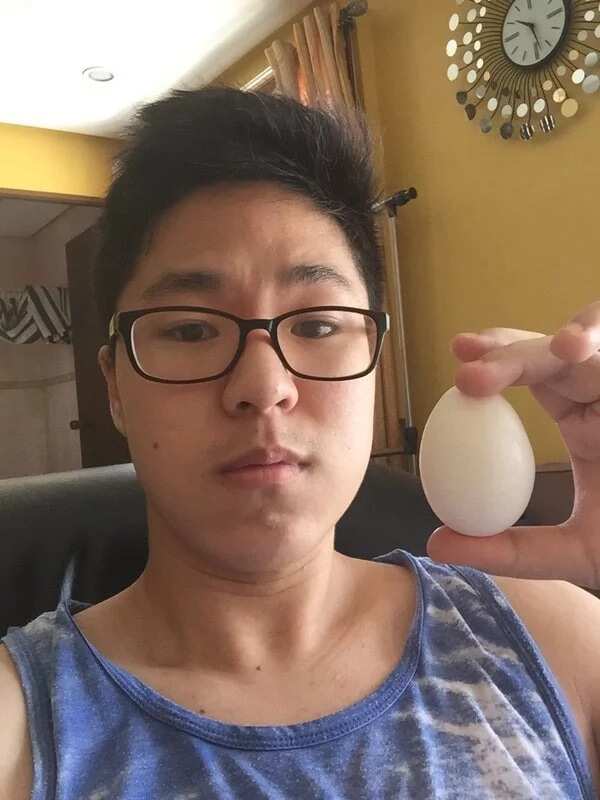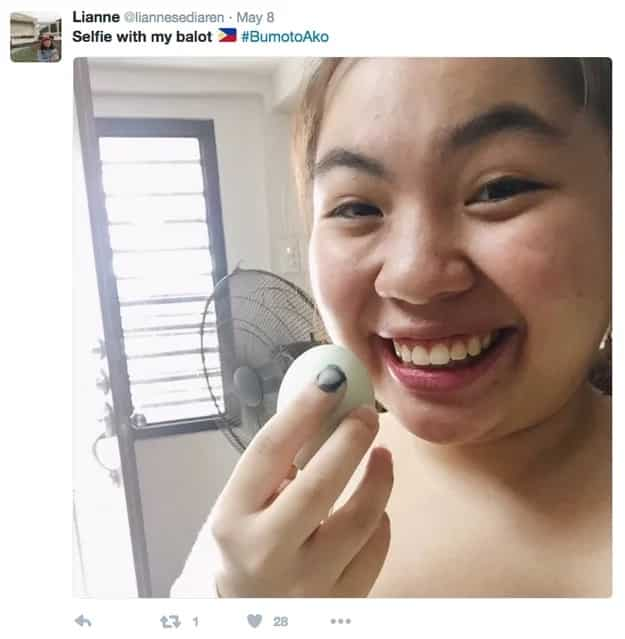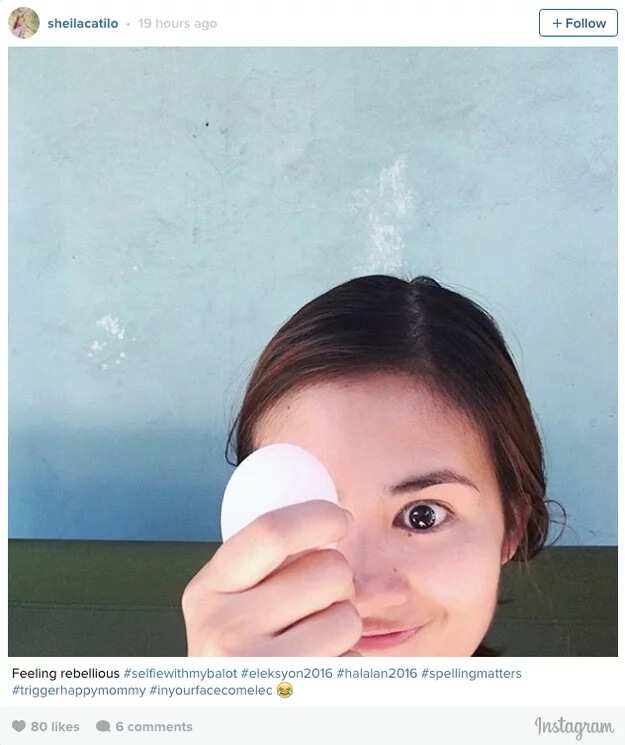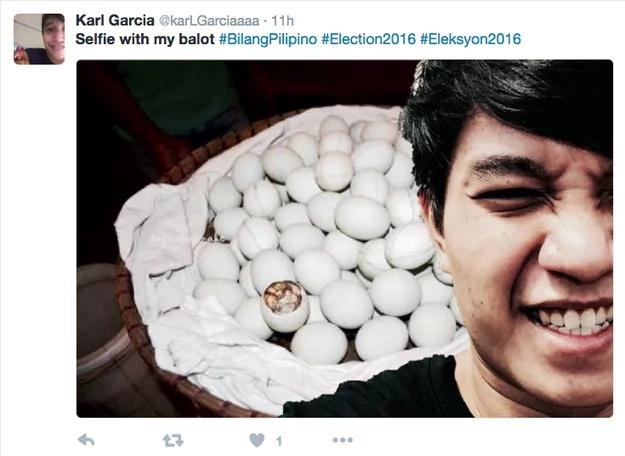 Are you a Filipino who is dissatisfied with your government? Do you want to be part of the rising rebellion against it? Take a balot selfie as well!
RELATED: Alma Moreno on Twitter parody account: "masakit"
Source: KAMI.com.gh