Mariel Rodriguez to bashers: This is the Trillanes' Syndrome
Mariel Rodriguez-Padilla defended husband Robin Padilla from bashers who ridicule the actor for allegedly violating election rules.
During the May 9 elections, Robin Padilla allegedly posted a photo of his ballot on his Instagram. In the photo, it can be seen that the blank circle next to Mayor Davao City Rodrigo Duterte was shaded. However, after receiving many criticisms from netizens, Robin has taken down the post.
Despite Robin deleting the post, the bashers have not stopped with commenting on his other photos regarding the issue. Now, his wife Mariel Rodriguez-Padilla comes into the picture.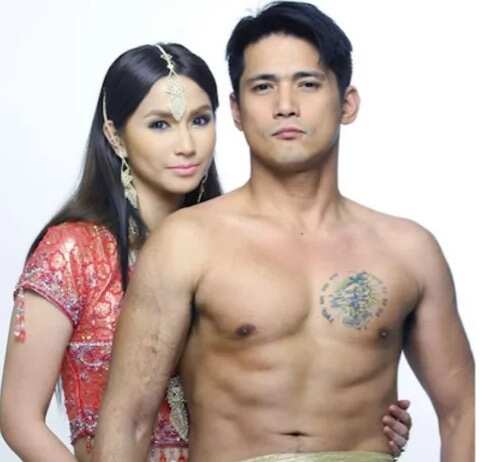 Mariel Rodriguez-Padilla has been very vigilant in defending husband Robin on both her Twitter and Instagram accounts.
She first posted on Instagram a photo showing a certain person's Facebook post saying that they can print their own sample ballot by going to Comelec's website. She furiously remarked that what Robin posted was a sample ballot and that he can't vote, "people should be more careful. they shouldn't assume! IT WAS A SAMPLE BALLOT!!! we call this the Trillanes Syndrome... no evidence all talk. if anyone can prove that Robin Padilla went to a precinct, voted and took photos of his ballot I will help you convict him. I am that sure that Robin didn't do that... why? because ROBIN PADILLA CAN NOT VOTE!!!!"
Mariel also called out DJ Cha Cha from MOR 101.9 radio station on Twitter for her "irresponsible remarks… for influencing people on social media that Robin Padilla has violated Comelec rules. He deserves your apology."
Mariel proceeded to call out other bashers on her Twitter. She also reiterated that Robin does not have civil rights because of his conditional pardon that meant he really couldn't vote.
Mariel also urged their detractors to stop bashing Kathryn Bernardo and Daniel Padilla because they are "a family."
RELATED: Stars caught violating election rules
Source: KAMI.com.gh