Why Binay can't believe election results?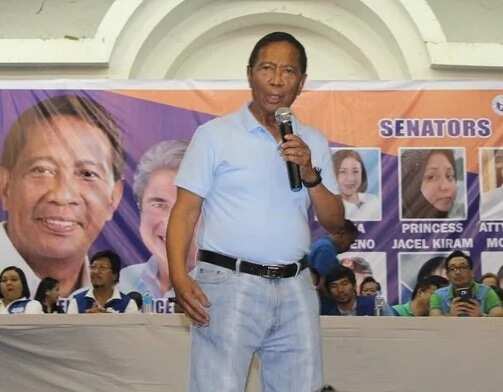 The standard-bearer of the United Nationalist Alliance (UNA), Jejomar Binay, can hardly accept what is happening in the national election results.
Vice President Binay said he would not concede to the presumptive president and incumbent Davao City Mayor Rodrigo Duterte who is by far more than 10 million votes ahead of him. Binay noted that he will only acknowledge when the canvassing is over.
"We will wait for the completion of the electoral process," said Binay.
Binay who was in Cebu to attend the wake of a municipal mayor in Bohol could not believe how severely he performed in the city. "I only got 69,000 votes but I was always with a lot of people. I shook the hands of at least 100,000 people," he added.
However, Binay is still grateful and thanked the Cebuanos who continued their support to him all along. He promised to return to Cebu next week to extend personally his warm gratitude to those who voted for him.
During the canvassing of votes at the Capitol on May 10, Binay ranked fourth among the five presidential candidates. He got only 69,648 votes. Mayor Duterte had 738,487 votes, Liberal Party candidate Mar Roxas had 443,661 while Senator Grace Poe got 187,828 votes.
Referring to the election results, Binay was asked if he is planning to file an election protest in the future. "Everything is possible in this world", he replied.
Based on the partial and unofficial results posted on the Commission on Election-GMA mirror server as of 12:45 PM, May 12, 2016 representing 95.79% of the Election Returns, with 90,310 of 94,276 Election Returns, 43,590,915 of 55,735,757 of Registered Voters, Binay ranked fourth with 5,310,604 votes. Duterte was still ahead with 15, 906, 458 votes. Roxas came next with 9,659,729. Grace Poe had 8,921,961 while Senator Santiago got 1,420,049.
Roxas and Poe who were Duterte's closest contenders have already conceded to the latter.
Source: KAMI.com.gh