Golden State Warriors' superstar guard added another trophy to his growing collection of accolades.
Stephen Curry was named the NBA's Most Valuable Players on Tuesday for the second season in row. The 28-year-old was the unanimous choice of a panel of 130 sportswriters and broadcasters and one MVP fan vote. He amassed a total of 1,310 points for first-place votes. Curry also made history as the first unanimous MVP award winner.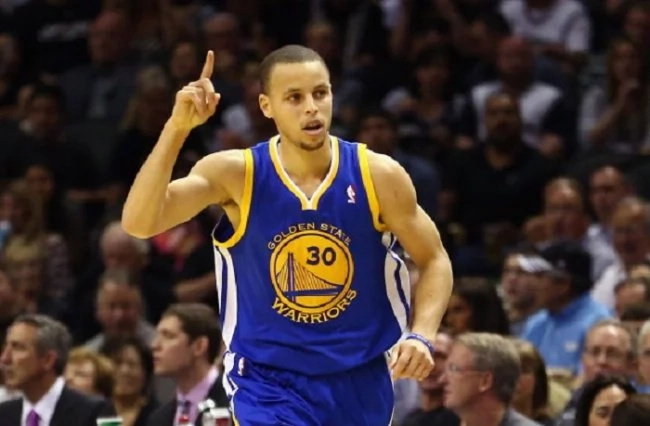 Kawhi Leonard of the San Antonio Spurs placed second in the voting with 634 points, while Cleveland's LeBron James was third with 631 points. Teammates Russell Westbrook (486 points) and Kevin Durant (147 points) of the Oklahoma City Thunder (147) ranked fourth and fifth, respectively.
The newly-minted MVP accepted his award on Tuesday in a news conference in Oakland, California.
"I never really set out to change the game. I never thought that would happen in my career. What I wanted to do was be myself. ... I know it inspires the next generation. You can work every day to get better," Curry said at the news conference.
Aside from leading the NBA in scoring and steals, Curry further cemented his place among the league's greatest players by leading his team to a historic 73 wins, erasing the long-standing record held by Michael Jordan's Chicago Bulls.
Curry joins the likes of James, Jordan, Kareem Abdul-Jabbar, Wilt Chamberlain, Magic Johnson, and Larry Bird as back-to-back MVP winners.
Source: Kami.com.ph