COMELEC to resolve Duterte's DQ cases
Commission on Election (COMELEC) chair Andres Bautista said in a press conference at Intramuros, Manila that they are to solve two disqualification cases against presidential candidate, Rodrigo Duterte.
COMELEC Chair Andres Bautista said they will consider the electoral mandate to Mayor Rodrigo Duterte in resolving the pending appeal on the disqualification cases against him. He also mentioned that COMELEC has filed a motion for the oral arguments to be set on January 14 instead of January 19.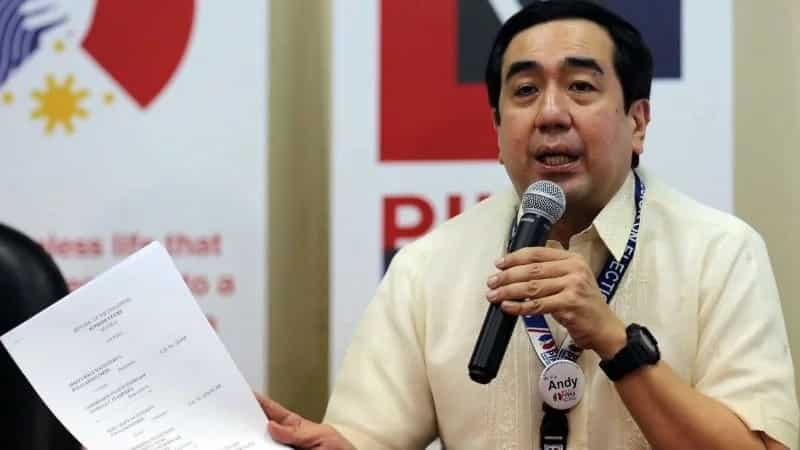 "It's difficult to run an election, then we still have to decide on cases, so we apologize if the resolutions of some cases were delayed," the commissioner reasoned.
When Andres Bautista was asked whether the cases are already considered moot and academic as Mayor Duterte maintains a comfortable lead in the presidential race, he answered "We will study that, but of course, we know that we also have to respect the mandate given to him by the people."
"That (case) has been raffled to a ponente. I guess we (the Commission en banc) need to discuss what to do," he added.
Since the COMELEC was handling 200 to 300 disqualification cases, the poll body took a long time in deciding and deliberating Duterte's case.
"We had to rush almost everything," Commissioner Luie Guia said.
"It will come. It will be released, don't worry about that," said Guia when asked if the decision will be out before Duterte's proclamation.
Commissioners Christian Robert Lim, Rowena Guanzon and Luie Tito Guia are under the COMELEC First Division.
The Commission had consolidated the petitions filed by disqualified presidential bets Rizalito David and Ely Pamatong, broadcaster Ruben Castor, and University of the Philippines Student Council head John Paulo de las Nieves. 
Voting unanimously, the First Division of the Comelec dismissed in February all disqualification cases filed against Duterte, the tough-talking mayor of Davao City.  However, David and Castor had filed the petition for reconsideration of the dismissal of the cases.
The decision of the COMELEC stated that former Partido Demokratikong Pilipino-Laban ng Bayan (PDP-Laban) standard-bearer Martin Diño, who has validly filed a certificate of candidacy (COC) for president, was not declared a nuisance candidate. They also found that Diño's withdrawal and Duterte's substitution for Diño were valid. According to them, Davao City mayor did not commit any material misrepresentation in his COC.
Meanwhile, Presumptive President and Davao City Mayor Rodrigo "Digong" Duterte is considering to overhaul the three-decade-old 1987 Constitution of the Philippines and propose a shift to a federal-parliamentary form of government, said Peter Laviña on Tuesday, May 10.
RELATED: Duterte plans on future inauguration
Source: KAMI.com.gh