Miriam questions VP election results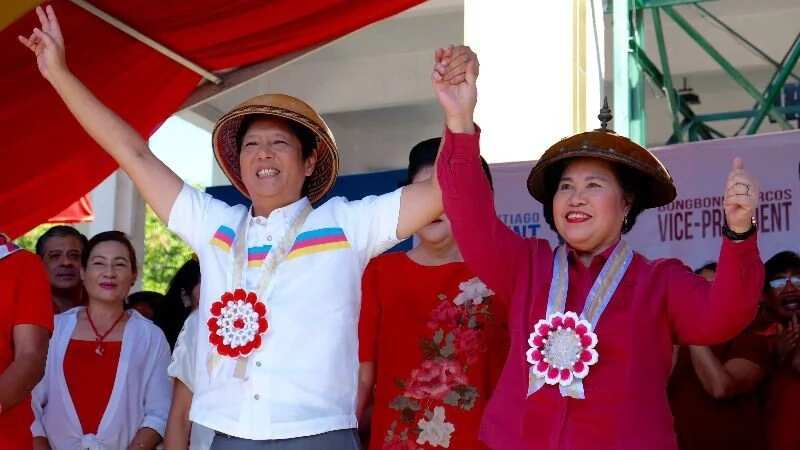 Senator Bongbong Marcos' running mate and presidential candidate, Sen. Miriam Defensor-Santiago, has given her two cents on the alleged cheating on vice presidential result.
Santiago found the turned of events for the VP race as "astounding" since Marcos led in earlier surveys while hinting that the counts may have been altered. Her statement comes after the day Marcos suspected the Liberal Party is cheating.
 The senator implied that the present administration is an "authoritarian government" which is "free to manufacture numbers".
"The roller coaster ride of vice-presidential candidate Ferdinand Marcos, Jr. invites comparison with a garrison state. In such a state, the authoritarian government feels free to manufacture numbers as they are needed," Santiago said.
"I find it astounding that Marcos should have led in the vice-presidential surveys for many months, until the penultimate month, when suddenly the administration could jump up survey results to finally overtake him," Santiago added.
She also noted that the alleged manufacturing of numbers will "cause the people of the democratic world to shake their heads and question the values of the society it produced."
Miriam and Bongbong have been long-time friends in the Senate. It became evident when both announced last year their bid to run side by side for the national elections.
Meanwhile, Representative Leni Robredo, who tops the trending topics right now on twitter with the hashtag – LeniTheRealVP – told public on May 10 to respect whatever the election results will be and to stop spreading rumors on cheating against her camp as she is in a tight race with Senator Marcos Jr.
"Ngayon po hindi pa tapos ang bilangan. Di po tayo nagsasabi na tayo ay panalo na, di po tayo magsasabi na nandadaya ang iba, di po tayo magsasabi na talo na… pero yung hinihingi lang po natin, sana po huminahon tayo. Hintayin natin ang official na count ng Comelec (Commission on Elections). At kung ano man ang labas nito, sana respetuhin natin," Robredo said in a press conference on May 9.
[The counting is still unfinished. We are not saying we already won, we won't say the other is cheating, we won't say we already lose… But what we are asking is that we remain calm. Let's wait for Comelec's official count. Whatever the outcome, let's respect it.]
Robredo also pointed out that the cheating allegation is unfavorable as she and her camp did not do anything similar to the camp of Marcos.
"There was a point in the counting na tayo naman ang kulelat. Noong kulelat tayo, nade-depress tayo pero hindi tayo nagbabato ng unfair na accusations. Never nating sinabi na lamang si Senator Marcos dahil nandadaya siya. Kasi I think napaka-unfair yun na accusation," said Robredo.
Source: KAMI.com.gh