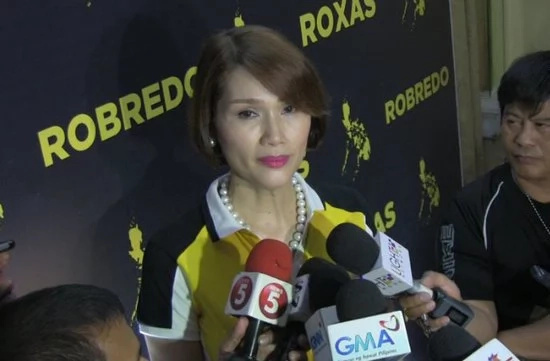 Photo credit: Rappler.com
Geraldine Roman of the Liberal Party became the first transgender politician after Commission on Elections (COMELEC) proclaimed her victory on May 10.
"I want to be known as a congresswoman of the first district of Bataan who happens to be a transgender person. That will define my whole being," Roman said in a telephone interview after her proclamation.
Roman is due to take a seat in the Congress following her triumph as a representative in the first congressional district of Bataan. She received 106, 015 votes over 64,643 of her rival candidate Hermosa Mayor Danilo Malana of Aksyon Demokratiko.
She shared how her campaign journey went. Her opponents targeted her sexuality and gender as campaign issues. "They played politics [using] smear campaigns, discrimination, rage and lack of respect. But that kind of politics did not triumph," she said. "What we want to promote is the politics of tolerance, acceptance and respect."
"I was belittled, judged and mocked by my opponents, mainly because of my gender. My constituents felt sorry for me and I could see that," said Roman who recalled experience in mudslinging and ridicule in her campaign trail.
"I expected to win because I felt that people [have] accepted me and I know they sympathize with me," she admitted.
Meanwhile, she said one of her platforms will focus on socioeconomic programs to amend the antidiscrimantion bill and to impose equal rights for the lesbian, gay, bisexual and transgender (LGBT) community.
Roman comes from a powerful political clan in Bataan. Her mother is the outgoing Bataan Representative Herminia Roman who served the first district for almost a decade. Her father on the other hand, the late Antonino Roman Jr., served as an assemblyman for eight years and as a congressman for nine years in the same district.
"My mother and other relatives are very happy. And as I said, we were already expecting a victory because my parents have already done so much for Bataan as public servants," she added.
Roman went to University of the Philippines in Diliman, Quezon City, and studied European languages. After that she got a master's degree in journalism at Universidad del País Vasco/Euskal Herriko Unibertsitatea in Spain. She had also been studying parliamentary procedures as a preparation for her work in the Congress.
Source: Kami.com.ph