Kris Aquino on a 2-month hiatus
Almost a month after returning to the country following a long vacation in Hawaii, Kris Aquino announced on Saturday, May 7 that she will have another two-month break from showbiz.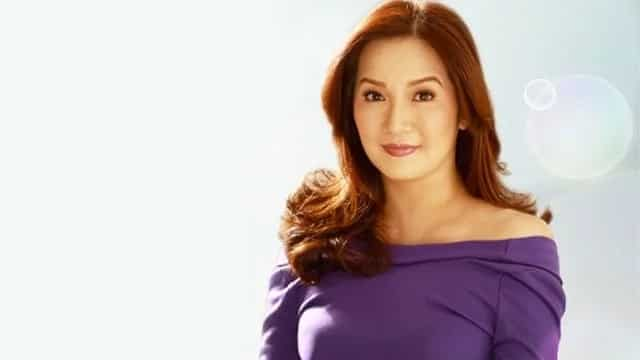 The Queen of All Media announced to her 2.6 million followers on Instagram on May 9 that she is "signing off" to focus on her health, her family and her businesses.
"I promised my Kris TV viewers I'd share w/ you our new home- no more show but I'm keeping the promise, medyo matagal pa... I've always said, my sons & I wouldn't have what we have now had it not been for the 20 years you allowed me to be part of your daily viewing," she said.
Kris thanked her endorsements for "sticking it out" with her while she allegedly work on her long-term health and wellness.
"I thank my home network ABS-CBN, and all our past & current endorsements for the trust & the opportunities to be a part of our lives. Maraming Salamat. Much love & gratitude to all of you. Kris Aquino, signing off..." she said.
She foreshadowed about taking a break last March when she said: "I'm not putting a time frame, but with my type of work, it's realistic to accept by leaving ABS-CBN. I'll be replaced and soon forgotten. My sons and I will travel, we'll move to our new home, and I'll eat healthy, sleep early, exercise regularly, and live quietly - everything to make sure Kuya Josh and Bimby have a healthy mother."
"I need to continue being WORKING MOM since I'm the SOLE PROVIDER for my sons, but for now I'll do it away from the stress of the limelight," Kris noted.
She added that "this isn't goodbye" but a "I think you'll miss me and I hope to see you again, soon."
This is not the first time Kris has mentioned leaving showbiz. In 2013, after a falling-out with ex-husband James Yap, Kris said she would resign from showbiz to focus on her children.
In 2010, she also temporarily resigned from her showbiz talk shows after her brother was elected as President. However, she returned as a TV host a year after on the morning talk "Kris TV".
Since March this year, Kris has spent more time under the political limelight than usual. She campaigned for Mar Roxas and Leni Robredo, she was criticized for using the presidential chopper and then received a threat on her life.
She admitted on April that a part of her decision to go on vacation was because of the alleged abduction plan by the Abu Sayyaf.
But with the recently wrapped-up election season, could politics also be a part of the reason for Kris' hiatus?
Source: KAMI.com.gh