Duterte plans on future inauguration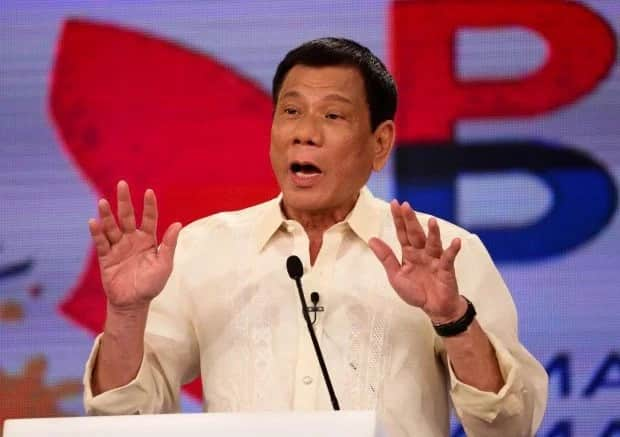 Presidential frontrunner Rodrigo Duterte, who has an unbeatable lead in the unofficial tallies in the Philippines' presidential race, sticks to his stand to have his oath of office as president as simple as possible to do away with the grandiosity that traditional presidential inauguration has.
The tough-talking mayor said he would take his oath of office not at the Quirino Grandstand in Rizal Park. He noted that he would rather have a simple inauguration ceremony at the president's office inside Malacanang in order not to disturb the daily routine of people.
It can be recalled that the former presidents Fidel V. Ramos, Gloria Macapagal-Arroyo and Benigno Aquino III took their oath at the Quirino Grandstand in Manila. Joseph Estrada, on the other hand, had sworn in at the Barasoian Church in Bulacan. Arroyo had her second inauguration in Cebu City in recognition of her victory in the the said province.
The 71-year-old long-time mayor of one of Mindanao's economic centers added that he would not also throw a banquet for the diplomatic corps that would be attending his inauguration.
"If I win, I will not take my oath at Luneta. I will take it at Malacañang. Right inside the office. I will not, to the life of me, create a congestion and disturb again the ordinary people. I will not throw a banquet at the diplomatic corps. Mayayaman na yan. I will not throw a banquet. The invitation will say, drinks will be served.  Juice or coca-cola," Duterte said in a previous presidential series event he attended.
On a more serious note, Duterte who prefers to be addressed as "mayor" when he gets elected to the highest post in the country, stated that if he has the budget to spend for his inauguration, he would instead invite in private, urban poor people who are taking shelter under the many bridges of Metro Manila.
"If I will have money to waste, I will secretly invite all the people living under the bridges to Malacañang," he said.
Source: KAMI.com.gh