Senator Alan Peter Cayetano, running mate of PDP-Laban presidential candidate and Davao City Mayor Rodrigo "Digong" Duterte, accepts defeat in the vice-presidential race early Tuesday morning, May 10.
Senator Cayetano congratulates whoever wins in the VP race.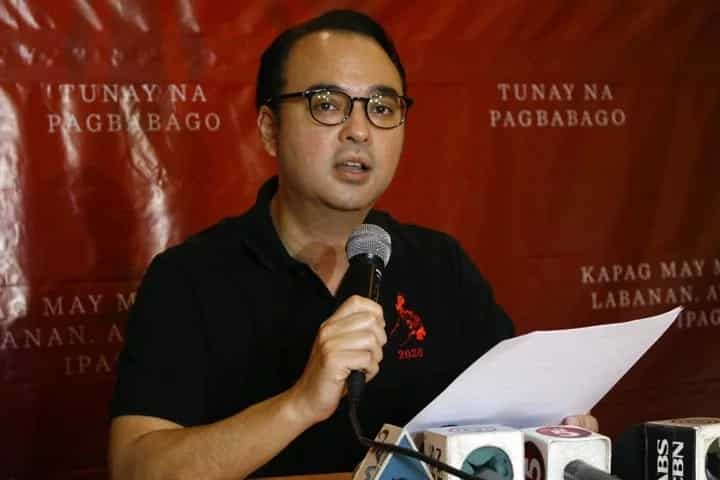 "Earlier today, I saw the trend and I congratulate whoever will be number one. That is democracy. We all present ourselves but whoever wins squarely and fairly deserves the support of the electorate," he told reporters in Davao City.
The partial and unofficial counting of votes displayed a close fight between Senator Ferdinand "Bongbong" Marcos and Liberal Party and Camarines Sur Rep. Leni Robredo.
As of 11:08 am on May 10, Rep. Robredo maintained her slight lead over Sen. Marcos. With 90.84 precints, Robredo had 13,364,461 or 35% of the votes while Marcos had 13,194,150 or 34.6% of votes. Robredo is leading on 170,311 votes. Cayeteno stands in the distant third.
However, Cayetano's standard bearer Mayor Duterte seats in the first spot.
"I told the mayor, 'go ahead and form the cabinet.' Give me certain tasks where I can be of help, definitely in formulating his legislative agenda," he said, showing his unwavering support.
Although Cayerano cannot dictate the priority of laws in the Congress when Duterte becomes president, he said that the "easier ones" could be dealt with first.
"The easier ones is of course the pay of the law enforcers because that is a simple amendment to the Salary Standardization law but we have to work with the new DBM (Department of Budget and Management) secretary to make sure the money is there,"  the Senator said.
He also said that a meaningful legislative agenda can be formulated for Duterte to meet his 3 to 6 month deadline in suppressing crimes.
"I think we can come up with a very powerful, meaningful legislative agenda that will enable him to do his job and of course meet his 3 to 6 month (anti-crime) deadline," said the senator.
RELATED: Chiz Escudero accepts defeat
Source: KAMI.com.gh