The Cleveland Cavaliers earned the first ticket to the Eastern Conference finals as they swept the Atlanta Hawks in a hard-fought 100-99 victory on Sunday (Monday, Manila Time).
The Cavs maintain their immaculate record in the playoffs, sweeping the first and second rounds in a total of eight games.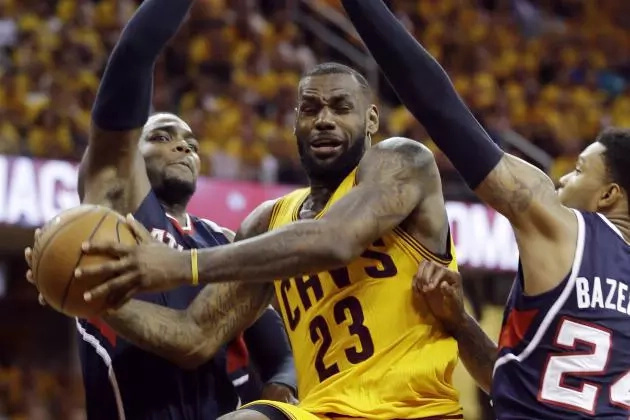 The trio of LeBron James, Kevin Love, and Kyrie Irving came up big for Cleveland in Game 4. Love had a stellar showing of 27 points for the Cavs, while Irving poured in 21 points. James also had 21 in the game including a go-ahead basket in the final seconds of the match.
The Hawks had a hot start as they built a 36-27 lead in the first quarter. They continued this showing in the second period and enjoyed a 12-point lead. However, the Cavs slowly slipped back in the game behind Love's aggressiveness and impeccable shooting from the perimeter. The versatile power forward went 8-of-25 from downtown, four of those came in the third. The Cavs had a four-point advantage heading into the final period.
Cleveland's three-point shooting in the series has been spectacular, and the Hawks never found an answer for it. As a team, the Cavs converted 77 triples in the series.
Dennis Schroder led the Hawks with 21 points, while Paul Millsap added 19. The Hawks fell to the Cavs for the second straight season.
Cleveland will face the winner of the Miami Heat-Toronto Raptors matchup. Toronto leads the series, 2-1. The Cavs will host Game 1 of the Eastern Conference finals.
Source: Kami.com.ph