Liberal Party standard-bearer, Mar Roxas, and wife, Korina Sanchez, were mobbed in Roxas City, as they make their way to the Rufina Andrada Memorial School at Barangay Poblacion V to cast their votes today, May 9.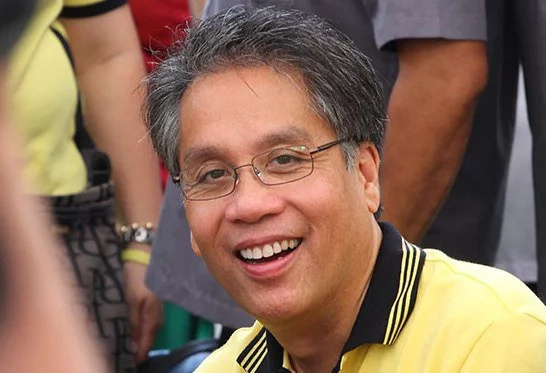 (Photo credit: inquirer.net)
Supporters tried their best to come near the presidentiable to at least shake hands with him. Roxas was wearing a yellow shirt without the party symbol and sat beside ordinary citizens inside Precinct #022A.
However, supporters were eagerly waiting for Roxas outside the precinct. One of them could not contain herself and said in the vernacular, "Yan ang presidente ko (That's my President)!"
After casting his vote, Roxas faced the media and answered some questions thrown at him.
When asked whether he was confident on the election results, Roxas provided a positive answer.
"We ran this campaign clean and straight. I know in the end, the most deserving candidate will win," Roxas told the media. "I gave my all from the start until the end of the campaign. I have fought for my principles well," he added.
On their way out of the school, supporters gathered around and cheered, "Mar Roxas! Mar Roxas!" A good-vibe Roxas thanked the mob for their support. hOwever, he also asked them to stop.
"Baka ma-teknikal tayo (Maybe we would be apprehended)."
The campaigning period ended last Saturday, May 7. Thus, based on the rules set by the Commission on Elections, nobody is allowed to campaign on the day of the elections.
Reports say that the family, consisting of Roxas, Korina, his son, Paolo and mother Judy Araneta, made a stop in an eatery at Teodoro Arcenas Trade Center to have vegetable soup and fish soup before heading to the precinct. The family was joined by Roxas' staff and the media.
On the other hand, a photo of Roxas holding his ballot and showing his finger marked with indelible ink surfaced online. Some of the citizens bashed him for not following the rules with regard to having a photo taken with the machine and with the ballot.
RELATED: Poe, shocked with Roxas´ public unity call
Source: Kami.com.ph