Voters with disabilities had a hard time exercising their right to vote as they faced various problems in precincts all across the country in Monday's elections.
Some of the problems met by persons with disabilities (PWDs) are lack of easy access to their respective precincts and procedural delay resulting to long hours of waiting.
An accessible polling precincts (APP) law was already passed in 2013, and yet many precincts failed to prepare to accommodate voters with special needs.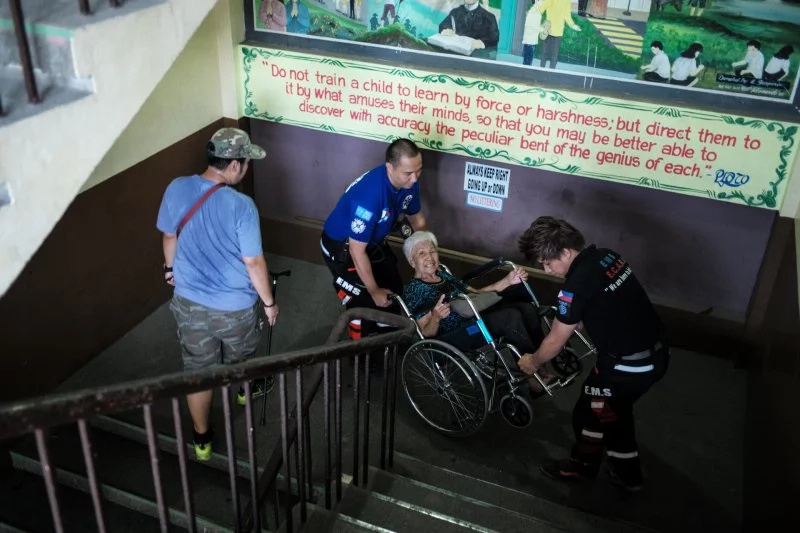 APPs are supposed to be located at the ground floors of polling places. Emergency APPs (EAPP) in the form of makeshift tents could also be set up to accommodate PWDs, senior citizens and pregrant women.
However, lack of information dissemination are evident in various voting precincts.
At the Mabolo Elementary School in Cebu City, barely noticeable signs inform PWDs, senior citizens and pregnant women of their APP.
In Koronadal, South Cotabato, access to the poll area in Marbel 1 Central Elementary School are hampered by drainage and gutters in front of classrooms, making it hard to access for PWDs and senior citizens.
At the Sero Elementary School in Cotabato City, lack of appropriate chairs made voting uncomfortable and difficult for PWDs and pregnant women. The only available chairs in the voting area were kiddie chairs.
In Makati City, even though an EAPP was set up at the ground floor of Hen. Padre Pio Elementary School, procedural concerns caused voting delays for persons with special needs.
PWDs, senior citizens and heavily pregnant women had to sign a waiver authorizing the election staff to pick up their ballots from their precincts. This resulted in long hours of waiting.
Some who cannot afford to wait for their ballots opted to climb stairs instead.
Wheelchair-bound Jessica Magbanua, a disability advocate and former state solicitor, had to be brought to the third floor of Hen. Padre Pio Elementary School so she could cast her vote.
Not all PWDs, however, faced difficulties.
Joseph Ablong, who also uses a wheelchair, breezed through his voting precinct in Barangay Poblacion in Bongao, Tawi-Tawi because he was given priority and there was easy access to a ramp.
His voting precinct was also located on the ground floor.
There are 318,013 registered PWD voters according to Comelec data for the 2016 elections. Senior citizen voters count to 6,695,251.
As of April 19, a total of 6,211 APPs are identified by Comelec, but only 768 APPs serve more than 100 registered voters.
Source: Kami.com.ph