How to court a girl Filipino way: 9 workable tips to try in 2023
There are different cultures around the world; each practicing their own unique way of life. The one thing that cuts across all these cultures and livelihoods is that a man must court a girl. Courting a girl is a process that involves giving and taking, like a negotiation, for a man, this means you have to show certain aspects of yourself that would result in the girl reciprocating and in the process, you get to know each other better. Knowing how to court a girl starts with knowledge of the culture she comes from and then you will know the qualities that she would find attractive. Now, stay objective here, it is not about faking these qualities, it is about how to carry yourself best so that these qualities, which you presumably have, can be seen.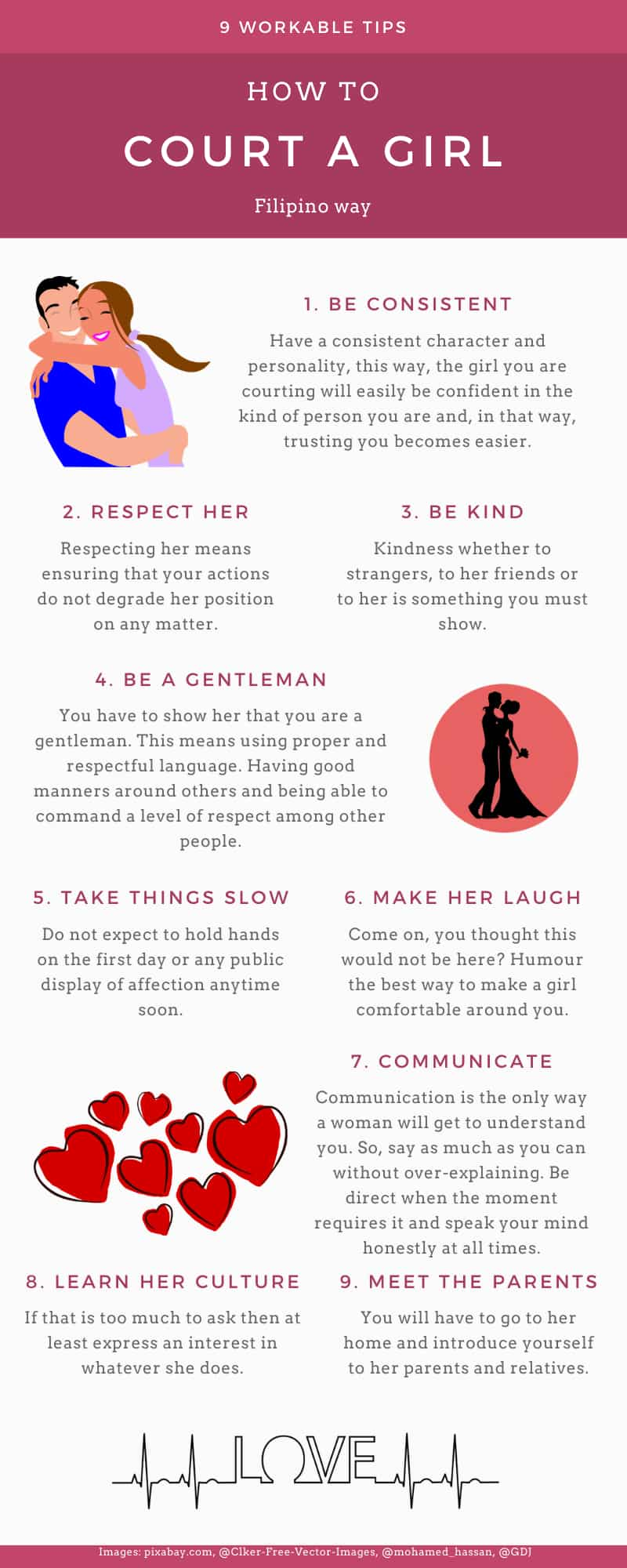 How to court a girl Filipino way is similar to many other cultures and ways to court a girl with a few minor differences. The subtlety of these is all outlined in this article. Before you start, remember that Filipinos encourage conservative living that upholds some of the best virtues: respect, kindness, courtesy and decorum go a long way in helping you court a Pinay.
Tips on how to approach and win a girl
Here is an outline of some of the most important qualities that will help you when court a girl from the Philippines.
1. Be consistent
This might sound cliché but some of the most profound ideas are hidden behind the word cliché. What it means when we say be consistent is that the character you display should not be a fluid concept, if today you are an honest person who is decided about what they want, do not be a lying indecisive person the next day and back again. Have a consistent character and personality, this way, the girl you are courting will easily be confident in the kind of person you are and, in that way, trusting you becomes easier.
2. Respect her
This is another over-used and somewhat washed out concept for many. Respecting her means ensuring that your actions do not degrade her position on any matter. When for example you talk to her ensure that it is considerate and respectful and not based on a preformed concept of how she should be treated. She is as intelligent and socially aware as you so do not assume anything goes over her head. Respect also overlaps with chivalry, open doors for her and pull chairs on dates, not that it matters but some of the little things do count. Also, remember not to mansplain, it is a sign that you do not think she is as smart as you are.
3. Be kind
Kindness means exactly what you think it does, being friendly and caring. Kindness whether to strangers, to her friends or to her is something you must show. It is the only way you can show her that you care without being too overbearing. Filipino girls will appreciate you more if you make the lives of those you interact with that much easier. Kindness is also a precursor of love, a measure of how tender you can be without losing your macho. You can show kindness in many ways, a thank you to a waitress or a simple hello to the guard at the door; subtle things that speak volumes.
4. Be a Gentleman
Before you get to let loose around her and start cursing and using language that is by norm harsh, you have to show her that you are a gentleman. This means using proper and respectful language. Having good manners around others and being able to command a level of respect among other people. You should not be the weasel that is looking to harass the waiter, rather be the guy that says thank you and wishes people that offer services to you a good day. Show her that you know what it means to be a gentleman, which in summary is a combination of all the qualities recommended in this article.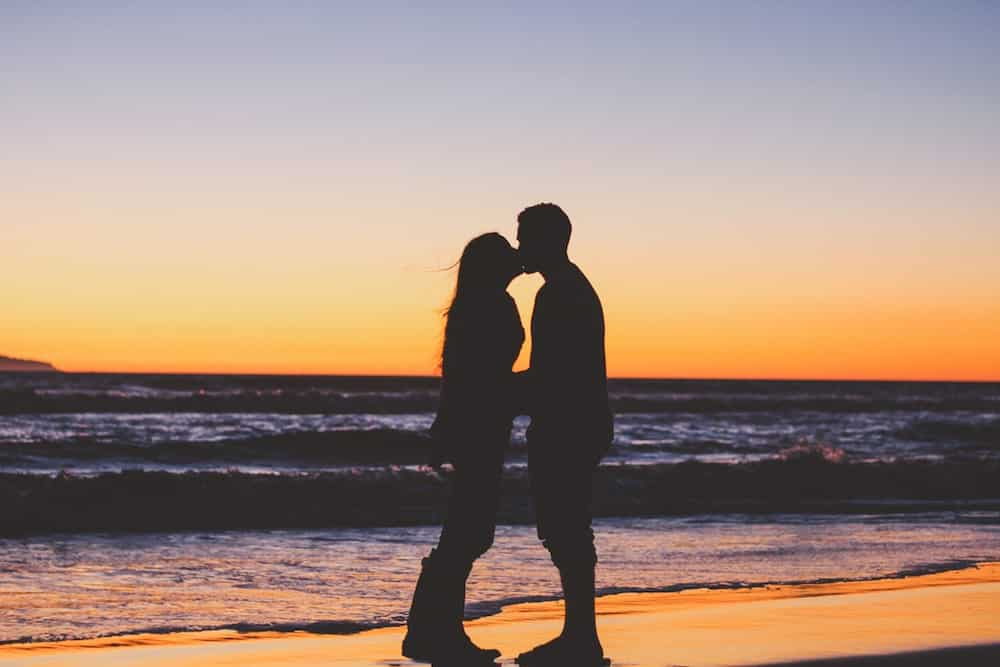 5. Take things slow, slower still
How to court a girl Filipino way is an exercise in patience. A Filipino girl is as conservative as one can be. Do not expect to hold hands on the first day or any public display of affection anytime soon. When you are starting out, it will take a bit of time before she is comfortable enough with you to hold hands and you can get that first kiss you have been looking forward to from the moment you saw her.
6. Make her laugh
Come on, you thought this would not be here? Humour is one of the best ways to make a girl comfortable around you. It highlights places where your thinking intercepts, in the absurd or the intelligent is no matter. When you are funny, you are more relatable and when someone is more relatable it is easier to be open and comfortable around them. This is what you want, right? The sense of humour she has and yours will most likely shift and morph into something that is a little bit of both of you. That being said, you should recognize her attempts at humour and laugh at her jokes. Keep things fun and respectful.
7. Communicate
Communication is the only way a woman will get to understand you. So, say as much as you can without over-explaining. Be direct when the moment requires it and speak your mind honestly at all times. Tell her your intentions with her. This will let her know how serious you are and that you are unafraid to say it. This applies to know how to court a girl in chat when you both know the other's intentions then it is easy to talk more openly.
8. Learn her culture
If that is too much to ask then at least express an interest in whatever she does. If you are not from the same culture as her, learn her culture, their way of life and their tradition. Learn her language too, you may then know how to court a girl Tagalog or otherwise. A simple greeting and a few phrases to say thank you or please will go a long way.
9. Meet the parents
A classic conservative family is very open about relationships. This is because the person you choose to see is an important influence in your life and as such her family has a right to know you. You will have to go to her home and introduce yourself to her parents and relatives. This way they know you and your intentions for their daughter. You will have to display all the above-listed qualities to them as well.
Above all, understanding how to court a girl is something you should try to achieve after you get to understand yourself first. Keep in mind that you should not cede parts of yourself in an attempt to please her, this will only make things harder. Be yourself and hope for the best. Good luck!
Source: KAMI.com.gh