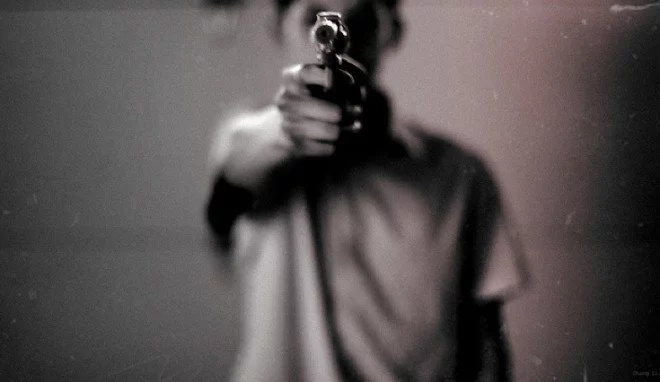 Gunmen kill 7 in Cavite as election day comes
As the election day progresses, reports have come in from different places in the Philippines on election related violence. One such report comes from Cavite, where unidentified gunmen shot and killed 7 people in Cavite. The murder was done just a few hours before the official polls were about to start. The incident happened in Rosario, Cavite.
The unidentified gunmen rode in a jeepney and two tricycles and began shooting in Brgy. Wawa 3, Rosario, Cavite at around 12:10 AM, according to P/Supt. Rommel Javier in a radio interview. No witnesses have yet to come forth to identify who the gunmen were.
"Wala pang witness na nakukuha para maituro kung sino ang nasa likod ng pamamaril. Ang lugar na ito ay malapit sa ilog, nasa boundary ng Tanza at Rosario," said Javier.
So far, only their bullets and shell casings. The motive is unknown, but the shooting took place in a part of Cavite where there are intense political rivalries. According to the special election violence monitoring task force, a total of 15 people had been killed since the start of the campaign season 90 days ago, January 9. This is just the tip of the iceberg, Chief Inspector Jonathan Del Rosario said, as there are still more cases of violence happening all around the country that are yet to be linked to the elections.
Another such example of election related violence happened in Cebu. Ely Amadora, councilor of Dumanjug, Cebu, claimed that he was shot by goons of Vice Mayor Efren Guntrano Gica, running for mayor under the Liberal Party ticket. Amadora is a re-electionist as councilor. She remains unhurt after the shooting. Gica denied these allegations, and instead pinned the blame on Amadora's own partymate, Mayor Nelson Garcia, who is running for re-election and opponent of Gica. Both Nelson Garcia and Ely Amadora are running under the One Cebu party.
Yet another unverified report of election related violence was rumored to have happened in Maguindanao, in Datu Unsay, by a rifle grenade blast where 1 was killed and several were injured.
As the polls close in a few hours, Filipinos will be reeling in from the election related violence because of the intensity of this year's elections. 54 million Filipinos are expected to cast their votes today.
Source: Kami.com.ph