3 controversies of Enrile after Martial Law
- The 94-year-old Juan Ponce Enrile is the oldest lawmaker of today
- He has been a key figure during the martial law and People Power Revolution
- Years after, he is seeking a comeback to the Senate
PAY ATTENTION: Click "See First" under the "Following" tab to see KAMI news on your News Feed!
Born on February 14, 1924, Juan Ponce Enrile also known as JPE is the oldest lawmaker up-to-date. In his 94 years of existence, he was also involved in many controversies. He was once labelled as the "architect of martial law" under the Marcos regime.
Back in 1972, late President Ferdinand Marcos declared martial law in the Philippines and it really changed the country's history. During that time, Enrile was working close with Marcos and he was serving as the Justice Secretary and Defense Minister based on the Senate Philippine's website.
However, tables have turned in 1986 when Enrile played a vital role to oust Marcos and started the People Power Revolution or EDSA Revolution. He resigned from his post as Cabinet member. Late President Corazon Cojuangco Aquino was elected to replace Marcos in presidency and then, democracy prevailed. Enrile became the Defense Secretary of Aquino that time.
Enrile started serving in the Senate back in 1987 to 1992. He came back in 1995 to 2001 and then 2004 to 2006. He became as the Senate President during the administration of former President Gloria Macapagl-Arroyo until 2013. In a report by KAMI before, Enrile resigned from his post back in 2016. During his farewell speech, he cited Douglas McArthur.
"Old soldiers never die, they will just fade away. I would say, today, my last appearance in this chamber, old politicians never die, they will just fade away. My head was bloody but never bowed."
It is not yet the end for Enrile. The 94-year-old lawmaker is seeking a comeback in the Senate despite all the controversies as previously reported by KAMI.
The question is, what were the issues or controversies Enrile was involved with? KAMI has listed three big events where Enrile played as a key player:
Pork barrel scam
Back in 2013, the issue about pork barrel scam erupted. As previously reported by KAMI, three senators were involved with this. Namely: former senators Bong Revilla, Jinggoy Estrada and Juan Ponce Enrile. The controversy started when a whistleblower exposed businesswoman Janet Lim Napoles for allegedly orchestrating the P10 billion worth scam.
Enrile allegedly had a kickback of P172.8 million from his Priority Development Assistance Fund (PDAF) which are supposed to be spent on government projects. He was charged with plunder and 15 counts for graft. However, in 2015, the Sandiganbayan allowed him to post a bail worth P1.45 million.
Port Irene
Enrile was a native in Cagayan. In 2013, around 200 contraband cars were smuggled at Port Irene in Santa Ana, Cagayan as reported by Inquirer. However, there was a law prohibiting the importation of vehicles in the country. The Executive Order No. 156 was signed by Arroyo.
The late Senator Miriam Defensor-Santiago wanted to probe Enrile to know his involvement to the smuggled cars at the Cagayan Special Economic Zone and Free Port (CSEZ).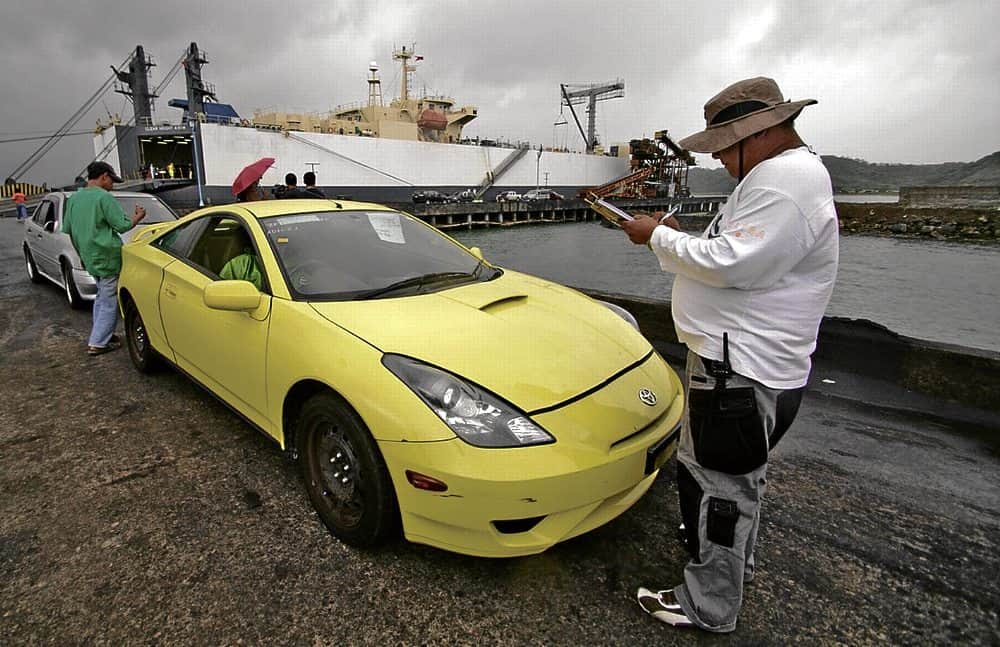 "Mr. Enrile was the prime mover behind the CSEZ. Several years ago, he even arrogantly claimed that President Arroyo's ban on the importation of used vehicles was unconstitutional, and with constant hubris, he also sharply criticized the Supreme Court for upholding the ban," Santiago said as reported by Rappler.
Enrile authored the Cagayan Special Economic Zone Act of 1995 which made the Cagayan Economic Zone Authority (CEZA).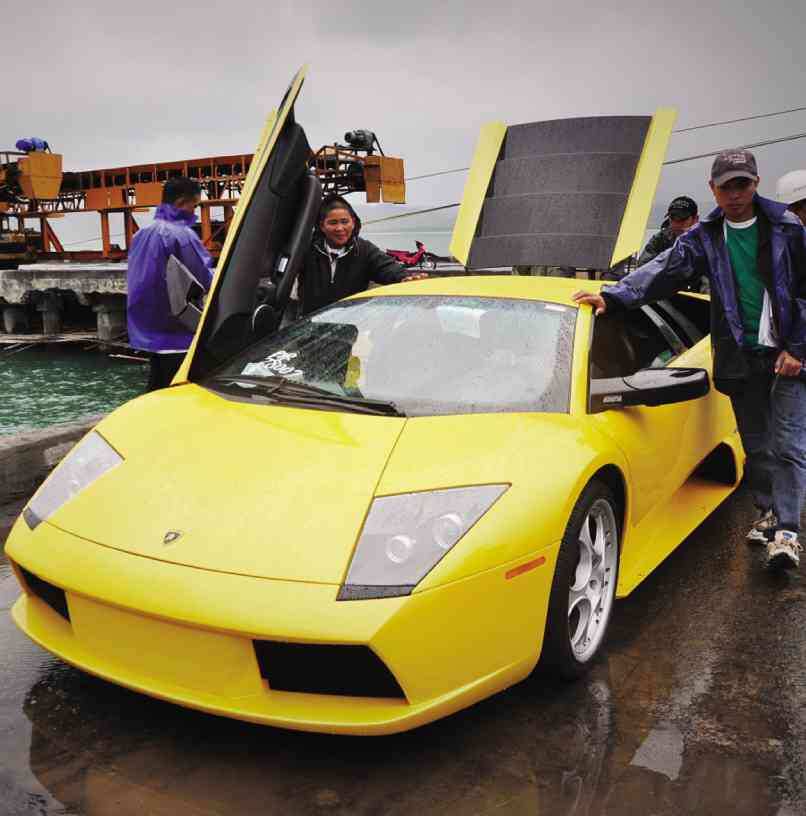 As reported by Inquirer, Enrile welcomed the probe and denied these allegations. The issue about Port Irene ended under the administration of President Rodrigo Duterte. The CEZA destroyed the remaining luxurious cars at the Port Irene. 841 vehicles such Lamborghini, Porche, Hummer, Mercedes Benz, BMW and Mustang were scheduled for a public destruction in Inquirer's another report.
PAY ATTENTION: Using free basics app to access internet for free? Now you can read KAMI news there too. Use the search option to find us. Read KAMI news while saving your data!
Interview with former Sen. Bongbong Marcos Jr. about Martial Law
In a tête-à-tête between former Senator Bongbong Marcos Jr. and Enrile, they revisited the martial law era to supposedly get the facts straight for the millennials. However, many have criticized the interview because Enrile allegedly tried to revise the history.
Enrile said that during the martial law, Philippines was a free country. No one was executed nor imprisoned because of their belief or for opposing Marcos. On his defense, all those arrested were involved in criminal acts.
"Name me one person that was arrested because of political or religious belief during that period... None," said Enrile.
However, former Senate President Aquilino "Nene" Pimentel Jr. has debunked the statements of Enrile.
"Siguro nakalimutan na niya 'ko. That's part of aging," Pimentel quipped.
In a report by GMA News, Pimentel was one of the accused "criminals". He was imprisoned for four times for allegedly opposing the Marcos administration. He even published a book titled, "Martial Law in the Philippines: May Story", where he narrated his life in detention.
"Huwag nating pahintulutan 'yan. Let us expose them for what they are. They are trying to perpetuate a legacy that had better be placed in the box of history several feet under [the] ground para [it] will not influence the thinking of the young people of our country and mislead them into the path of wrong assessment of life that the end justifies the means," Pimentel said.
With everything said, Enrile dreams to live a longer life.
"I hope I will reach 110 years old, but in life, you cannot control the number of years. Only God can control it," Enrile stated in a report by ABS-CBN News.
Philippines tricky questions: can you answer these tricky questions? Today we are going to ask the Philippines strangers some very funny Tagalog tricky questions! Kaano-Ano Ni Coco Martin SI Carmi Martin? This questions might sound easy, but in reality, they are pretty tricky and it is easy to make a mistake! – on KAMI HumanMeter YouTube channel!
Source: KAMI.com.gh