COMELEC spokesperson James Jimenez said that the Commission on Elections (COMELEC) expects at least 75% to 80% turnout in the country's second automated presidential election today, May 9.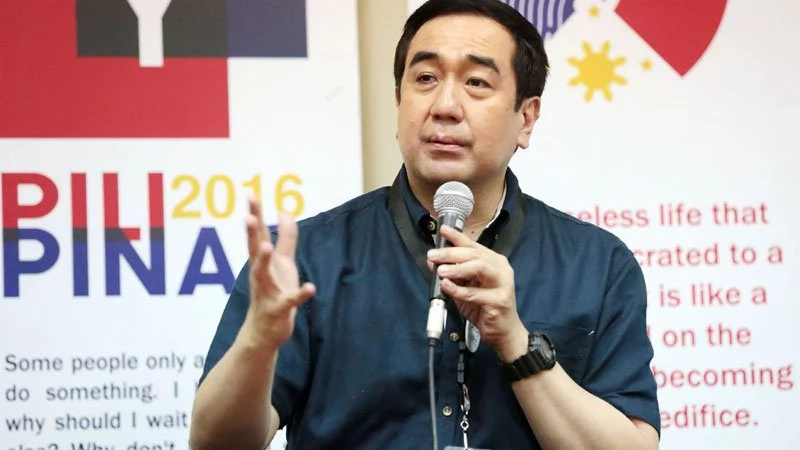 (Photo credit: Inquirer.net)">
More than 40 million voters from the 54,363,844 registered voters are projected to cast their ballots in 92,000 precincts across the country in what they promise to be the "most transparent" election in recent years.
Comelec promised the "most transparent" polling in recent history as they announced on Sunday that an online site system, with "near real time" transmission of election returns and certificate of canvass, would be made available to the public once voting ends later today.
The site, www.pilipinaselectionresults2016.com, will show transmissions received, election returns by location and certificates of canvass by area.
"We are better prepared in this year's elections compared to the previous ones and as what our chairman has promised, this will be the most transparent elections in the history of the Comelec," Jimenez told reporters.
At a press briefing, COMELEC Chair Andres Bautista claims that COMELEC is ready for the election. However, the COMELEC chair admitted being a bit wary of the effects of the activation of the voter's receipt feature. "What is new to the automated elections is the printing of the receipt and we don't know how this will affect the implementation [and] the process of voting, especially the time a voter can cast his ballot," he said.
Bautista also claimed that COMELEC had already checked the veracity of reports of poll fraud from overseas Filipino voters and from precincts in Lanao del Sur province, Davao Oriental province and Cagayan province.
"There is no truth to these reports and we expect more of these reports to come," the poll chief said, referring to reports that votes for a certain presidential candidate were said to have been credited to an opponent.
RELATED: Philippines Elections 2016: LIVE BLOG
Source: Kami.com.ph