4 notable bills filed and approved by Gloria-Macapagal Arroyo as House Speaker
- House Speaker Gloria Macapagal-Arroyo was the first female to assume the post
- She was also the first former president to serve as House Speaker
- KAMI has listed 4 bills Arroyo has filed and approved under her new role
PAY ATTENTION: Click "See First" under the "Following" tab to see KAMI news on your News Feed
It was during President Rodrigo Duterte's 3rd State of the Nation Address (SONA) when news broke out that former President Gloria Macapagal-Arroyo will be seating as the first female Speaker of House of Representatives.
With 184 House members backing her, Arroyo was also the first former chief executive to assume the post, successfully ousting former House Speaker Pantaleon Alvarez.
Arroyo served as the Philippine President back in 2001 when former President Joseph "Erap" Ejercito Estrada was ousted from the position. She was appointed as President due to constitutional succession.
In 2012, she was in hospital detention because of a plunder charge against her for alleged embezzlement of Philippine Charity Sweepstakes Office (PCSO) funds during her administration.
Since becoming the House Speaker, what are the bills she as filled and has approved? KAMI has listed 5 House bills under Arroyo.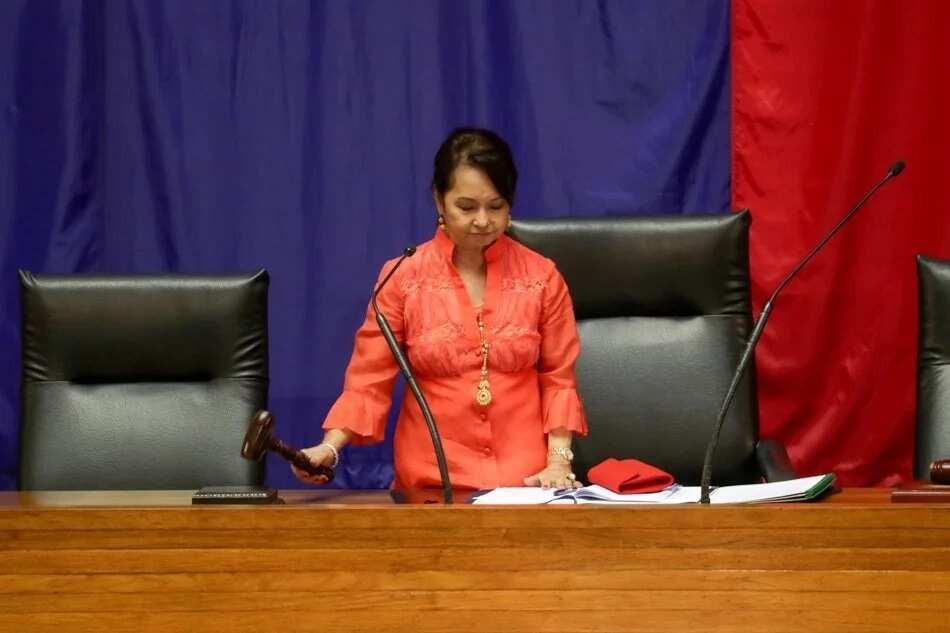 Department of Disaster Resilience (DDR) / House bill 6075
As soon as she took the role being the House Speaker, Arroyo has approved the House bill 6075 seeking to create a Department of Disaster Resilience. The bill was authored by Albay 2nd District Rep. Joey Salceda. The main goal of the proposed department would be to oversee, coordinate and implement comprehensive disaster risk management programs as well as to redirect policy drifts to other government agencies responsible for disaster response task.
House Bill No. 7912
The first bill authored by Arroyo as House Speaker was about the regulation of trades for sharks, rays and chimaeras in the country. This bill seeks to regulate the catching, sale, purchase as well as importation and exportation of the aforementioned species.
House Bill No. 6028
In August 2018, Arroyo has filed House Bill No. 6028 seeking for women to use again their maiden name after legal separation or annulment or even acquired divorce from other countries without a court order.
Timbangan ng Bayan Centers (House Bill No. 7857)
As previously reported by KAMI, the House has approved the Timbangan ng Bayan Centers bill principally authored by Arroyo. The bill proposes to establish 'Timbangan ng Bayan Centers' in all markets across the country whether private or public.
It also states that tampering, destroying or vandalizing the weighing instruments in the said centers would be penalized P50,000 up to P300,000 along with imprisonment of one to five years.
In a report by KAMI before, Arroyo has announced that she will retire in 2019. However, she still supports Duterte administration's protest for federalism in the country.
POPULAR: Read more news about Gloria Macapagal-Arroyo here!
Ukay-Ukay (Bargain Store) Challenge is already in the Philippines! You know everything is extraordinary expensive these days. So we have decided to explore what can a person with 200 pesos in his or her pocket can buy in Ukay-Ukay. Our host will have only 200 pesos and 15 minutes to make a purchase in Ukay-Ukay. Will she succeed or fail? – on KAMI HumanMeter YouTube channel!
Source: KAMI.com.gh