Street party, not miting de avance, for MDS and BBM
Presidential aspirant Senator Miriam Defensor-Santiago (MDS) and Senator Ferdinand "Bongbong" Marcos Jr. (BBM) fight together for their final campaign on Saturday in a street party at West Ave., Quezon City organized by the former's youth movement in contrast with other candidates' events which are miting de avance.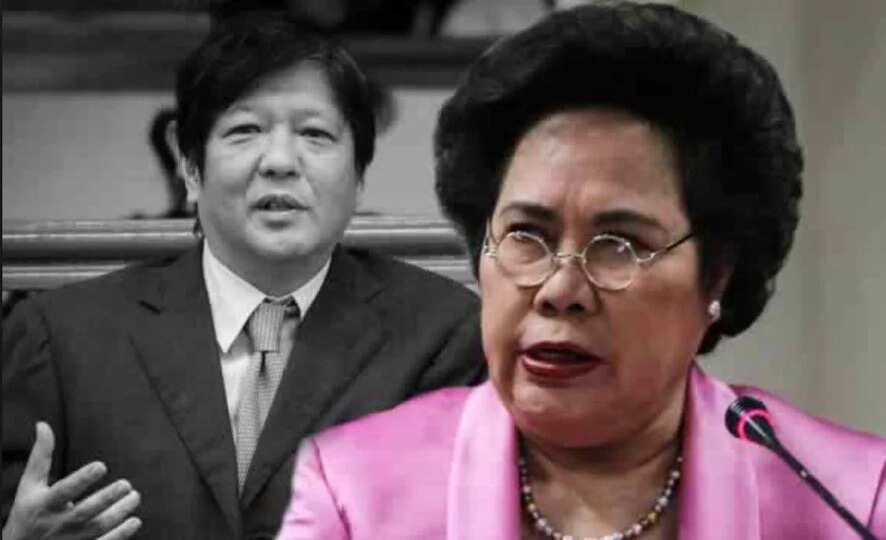 Santiago said at a press briefing on Thursday that conducting a miting de avance is "useless" because people showing up in said events were paid by the candidates.
"Miting de avance or the supposed show of force is useless as those who attend have been bought by the candidate," Santiago said.
Santiago's authentic concern for the youth cannot be denied as the street party called "REDvolution" is organized by Youth For Miriam volunteers.
Santiago intentionally chose to campaign and hold sorties in various colleges, campuses, and universities throughout the 3-month campaign period which started in February.
Meanwhile, she and her camp released a statement after an information declaring that she will concede and give way for Davao City Mayor Rodrigo "Digong" Duterte circulated on the social media.
"I have said it before, and I will say it again:  I will never quit, I will never stop, I will never withdraw. I owe it to the Filipino people who believe in my leadership and who yearn for long-overdue reforms," she said.
Last week, Santiago thawed the hearts of young people at the University of Negros Occidental-Recoletos. One of the 4,000 people who attended said event, Veronica de Asis, 20, was inspired by the Senator.
"The senator's speech is very inspiring wherein she tackled the importance of the youth in nation building. As part of the youth, the visit of Senator Miriam inspires me more to be part of nation building," De Asis said.
"(Her) speech about the importance of idealism among the young people urges me to be more inclined (to have) idealistic views that would create answers to different issues of our country," she added.
Source: KAMI.com.gh