Explainer: History of Trillanes' amnesty and his war with Duterte
- The reasons behind the grant of Sen. Trillanes' amnesty back in 2011
- Since the campaign for national elections in 2016, Sen. Trillanes and Pres. Duterte have been exchanging tirades
- President Duterte has revoked the amnesty granted to Trillanes and ordered the police to arrest the senator
PAY ATTENTION: Click "See First" under the "Following" tab to see KAMI news on your News Feed
Even before entering politics, Senator Atonio "Sonny" Trillanes IV has been serving the country as a lieutenant of Philippine Navy. However, he was also involved in movements opposing the administration and served as the voice of those in military.
Oakwood mutiny
Trillanes' presence has been relevant in politics back in 2003 where he led and staged a mutiny. On July 27, 2003, more than 300 soldiers who belonged to a military group called "Magdalo", besieged the deluxe apartment Oakwood Premiere (now Ascott) in Ayala Center, Makati.
KAMI learned from Inquirer that the main goal of Magdalo was to let out their grievances such as anomalies in Armed Forces of the Philippines' Retirement and Separation Benefits System and construction of different facilities in Marine Base.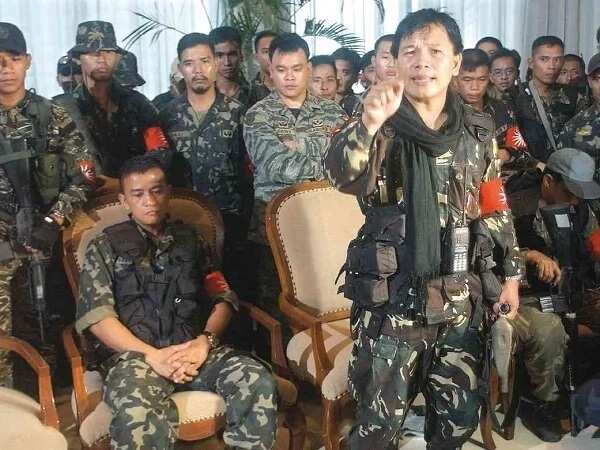 They also wanted to expose the corruption happening in the administration under Gloria Macapagal-Arroyo, especially in the military. In addition, Magdalo group urged officials such as former President Arroyo, former Defense Secretary Angelo Reyes, Philippine National Police (PNP) General Hermogenes Ebdane and former chief of Armed Forces of the Philippines (AFP) Intelligence Service Victor Corpus to resign from their offices.
Magdalo took over the place for almost 20 hours until they had a negotiation with the government. The group was also charged in general court martial including Magdalo leaders Navy Lt. Antonio Trillanes, Philippine Army's Captain Gerardo Gambala and Milo Maestrecampo.
Senate bid in 2007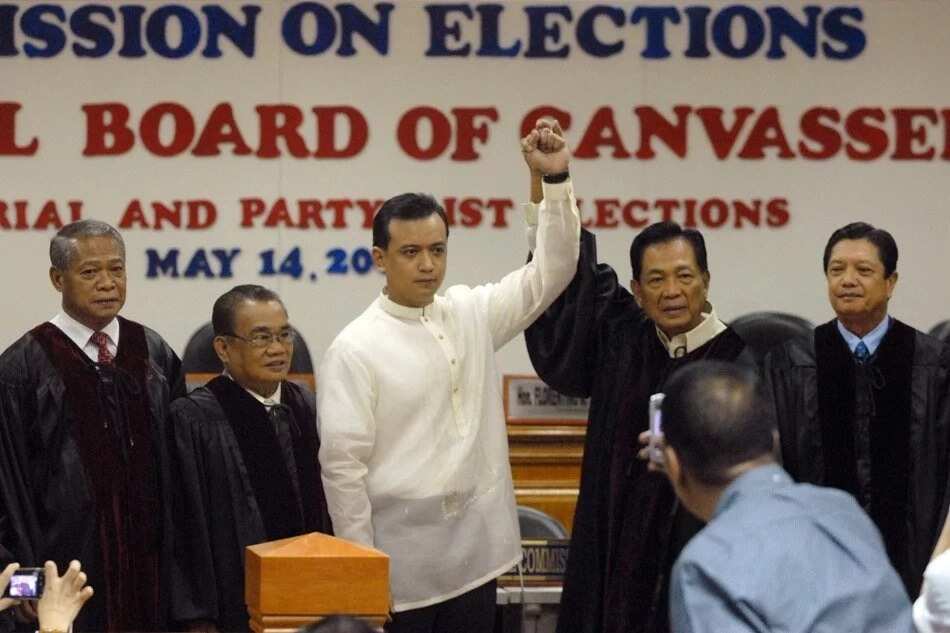 As reported by ABS-CBN News, while serving his time in his detention cell at Philippine Marines headquarters, Trillanes won a seat in Philippine Senate. Trillanes got about 11 million votes through his strong campaign and advocacy against corruption.
Peninsula Manila siege
On November 29, 2007, Trillanes along with Brig, Gen. Danilo Lim and other soldiers walked out from their court hearing about the Oakwood mutiny. They marched all the way to luxurious hotel, The Peninsula Manila and held a press conference ousting former President Arroyo.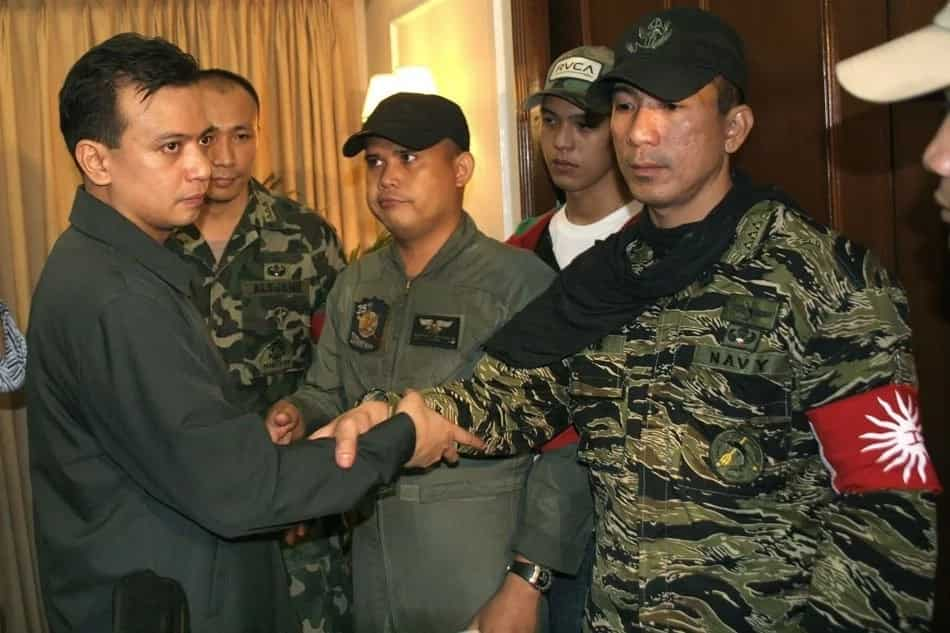 The hotel's guests were asked to evacuate the place. There were gunshots heard inside and tear gas used. However, despite the red alert status and 3 P.M. deadline declared by the Philippine National Police (PNP) along with the warrant of arrest issued by Makati regional trial court, the soldiers did not surrender just yet.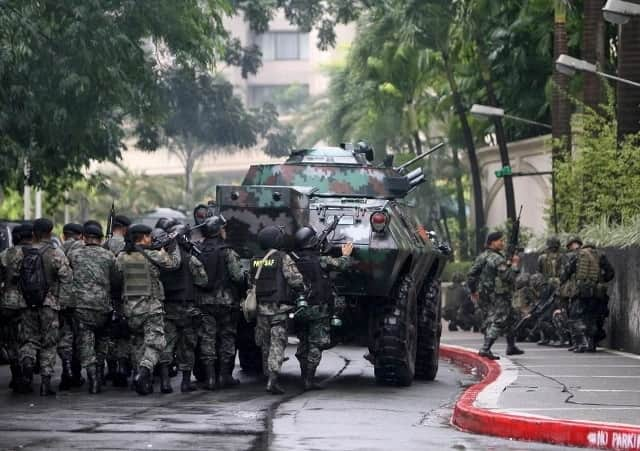 At 5 P.M., an Armored Personnel Carriers (APC) barged into Manila Pen to arrest the mutineers. The siege concluded with Trillanes and Lim surrendering to the government along with the arrest of the soldiers and members of the media.
Trillanes' amnesty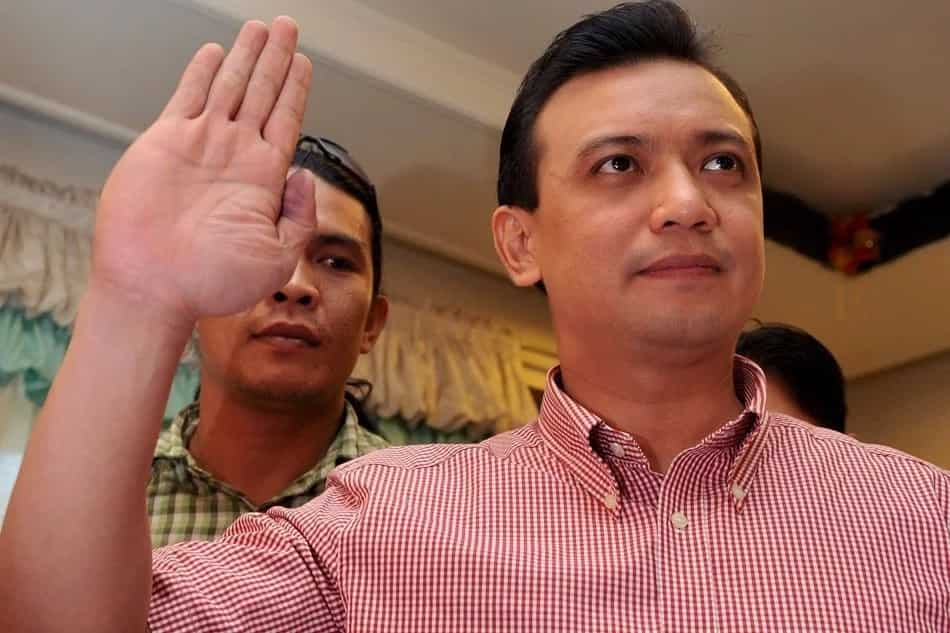 Back in 2010, former President Benigno "Noynoy" Aquino III signed Proclamation No. 75, seeking amnesty to those who were involved in Oakwood mutiny and Manila Pen siege. In January 2011, the amnesty was granted for 78 military and police officers.
Trillanes' second chance in politics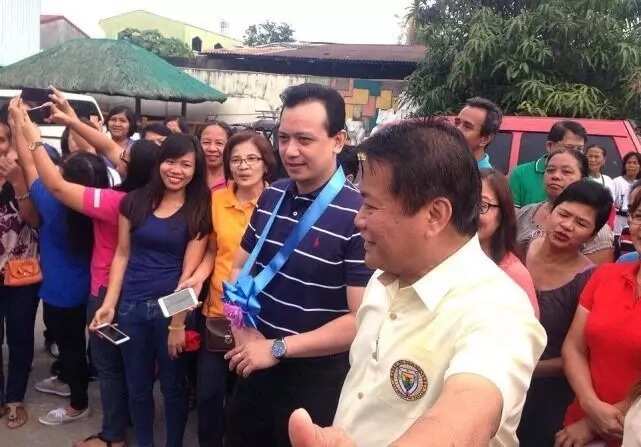 In 2013, Trillanes won his second term in the Senate. On October 15, 2016, he announced his candidacy for the vice presidential seat. He ran as an independent candidate but his own group, Magdalo, backed him up throughout the campaign. However, he loses the bid to Vice President Leni Robredo.
PAY ATTENTION: Using free basics app to access internet for free? Now you can read KAMI news there too. Use the search option to find us. Read KAMI news while saving your data!
Trillanes vs. Duterte
The war began days before the national elections in 2016 when Trillanes made a statement that President Rodrigo Duterte has not been transparent when it comes to his wealth. According to Trillanes, Duterte had P227 million in his bank account in Julia Vargas BPI, which the President did not declare as part of his assets, liabilities, and net worth (SALN).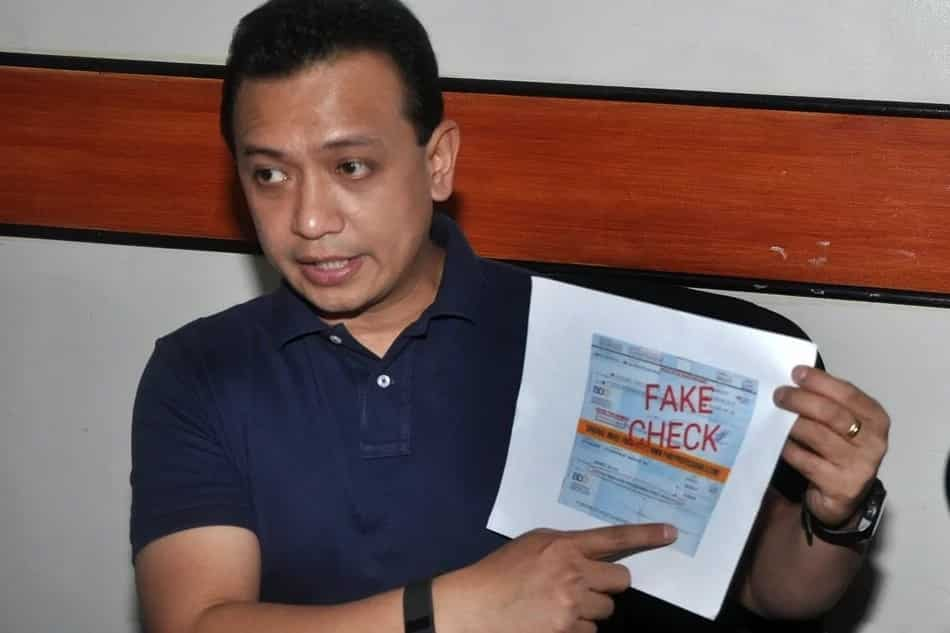 However, Duterte denied these allegations by saying that the account Trillanes was referring to was "nonexistent". The senator then challenged Duterte to sign a waiver allowing to scrutinize Duterte's bank account and if his allegations were false, the former Davao City mayor can charge him with libel. Duterte along with his running mate, Alan Peter Cayetano signed an "empty" waiver.
On May 5, 2016, Trillanes filed a plunder complaint to Duterte, saying that the alleged source of P2.4 billion deposit to Duterte's bank account is from the ghost employees said to be part of Davao City's government. Trillanes even accused the President that the billion worth of deposit could be from illegal drug transactions.
The opposing parties have been exchanging tirades since then on. Trillanes mostly criticized Duterte's war on drugs. When Duterte admitted he could not fulfill his promise of ending the drug issues in the country, Trillanes had a press release saying,
"Duterte lies and deceives just to get his way. He is a monster who craves killings and tries to justify it through lies, deception and twisted logic. I fervently pray for the day that Filipinos would finally wake up and realize it."
Last August, Sen. Trillanes tested negative for all illegal drug use. He then challenged the President through a tweet, "Kailan kaya magpapa-drugtest ang mga Dutertes?"
According to him, the first family should go through drug test first in order for the public to know that the ones leading the war on drugs are clean.
Recently, President Duterte has signed Proclamation No. 752, seeking to revoke the amnesty given to Sen. Trillanes.
According to Duterte's camp, the amnesty given to him was invalid, that Trillanes did not apply and comply to the requirements to qualify for the Amnesty Program. President Duterte even ordered AFP and PNP to arrest Trillanes.
However, Trillanes showed his 'proof', documents, and media recordings about his application for amnesty. The Department of National Defense (DND) is still searching for the documents supporting Trillanes' arguments.
The Department of Justice (DOJ) filed an alias warrant and travel ban for Trillanes. The senator said that he will not resist the arrest and that he will not escape from all these allegations.
Trillanes is currently at the premises of the Senate office. As per Senate President Vicente "Tito" Sotto III, no arrest will happen as long as Trillanes is under the custody of the Senate.
POPULAR: Read more about Sen. Trillanes here!
Today we are going to ask Tagalog strangers some very funny tricky questions! Do you think you can answer them correctly? These individuals from the Philippines have their answers! What do you think came first, the egg or the chicken? Can you cry under water? These questions might sound easy, but in reality, they are pretty tricky and it is easy to make a mistake! – on KAMI HumanMeter YouTube channel!
Source: KAMI.com.gh