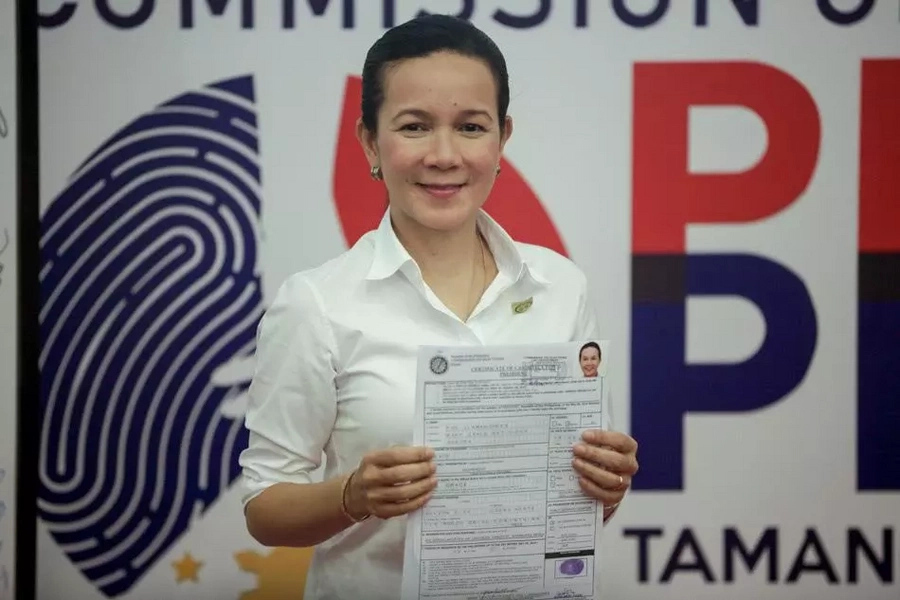 Photo credit: News.abscbn.com
Teodoro Llamanzares, husband of presidential candidate Senator Grace Poe, completed the process in renouncing his American citizenship and is only waiting for a certificate from the United States embassy.
"He's getting his certificate [from the US embassy] today," Poe disclosed in a television interview.
Teodoro Llamanzares' citizenship has been the subject of criticisms since the start of Grace Poe's election campaign, noting that an American family will be residing in Malacañang.
Being a natural-born Filipino born in the USA, Llamanzares had a dual citizenship before he renounced his American citizenship weeks ago. He renounced his US citizenship in the presence of a Filipino official and the US embassy. According to Poe, the renunciation took weeks to be completed as his husband had to take care of a lot of documents and had to file taxes for the last five years.
The senator also said that Llamanzares is a registered voter in the Philippines and had cast a vote in previous elections.
On the other hand, Poe cleared allegations about her husband being affiliated with the Central Intelligence Agency (CIA). Her husband used to work for the US military.
"I know my husband and he doesn't meddle. He does not know a lot of people in the world of politics," Poe said. "If he is with the CIA, he would have long been kicked out because he's useless, he has nothing to contribute," she added.
Poe asserted that her husband always accompanies her wherever she goes and is not the kind that suddenly disappears. "This is not 'True Lies,'" she said.
True Lies is an American comedy movie where the husband works as a spy.
Source: Kami.com.ph